Travel Toronto - Discovering The Gem Of Canada's Vibrant Metropolis
If you are planning to travel Toronto and want to know more about this wonderful place then continue reading. Toronto, the largest city in Canada, beckons travelers from around the world with its diverse culture, iconic landmarks, and vibrant neighborhoods.
As you step into this cosmopolitan metropolis, you'll find yourself immersed in a captivating blend of history, arts, culinary delights, and natural beauty. Toronto caters to all interests, whether you're a food enthusiast eager to explore its multicultural cuisine, a history buff fascinated by its architectural wonders, an art lover seeking world-class exhibits, or an outdoor adventurer in search of serene green spaces.
In this article, we will delve into the top things to do in Toronto, ensuring that your visit to this remarkable city is filled with unforgettable moments and a deep appreciation for its rich tapestry of experiences.
Your exploration of Toronto begins with an ascent to the CN Tower, an iconic symbol of the city's skyline. As you ride the glass elevator to the observation decks, anticipation builds, and once you reach the top, a breathtaking panorama unfolds before your eyes.
COPYRIGHT_BUG: Published on https://www.bugbog.com/travel-toronto/ by Velma Battle on 2023-07-25T05:49:15.173Z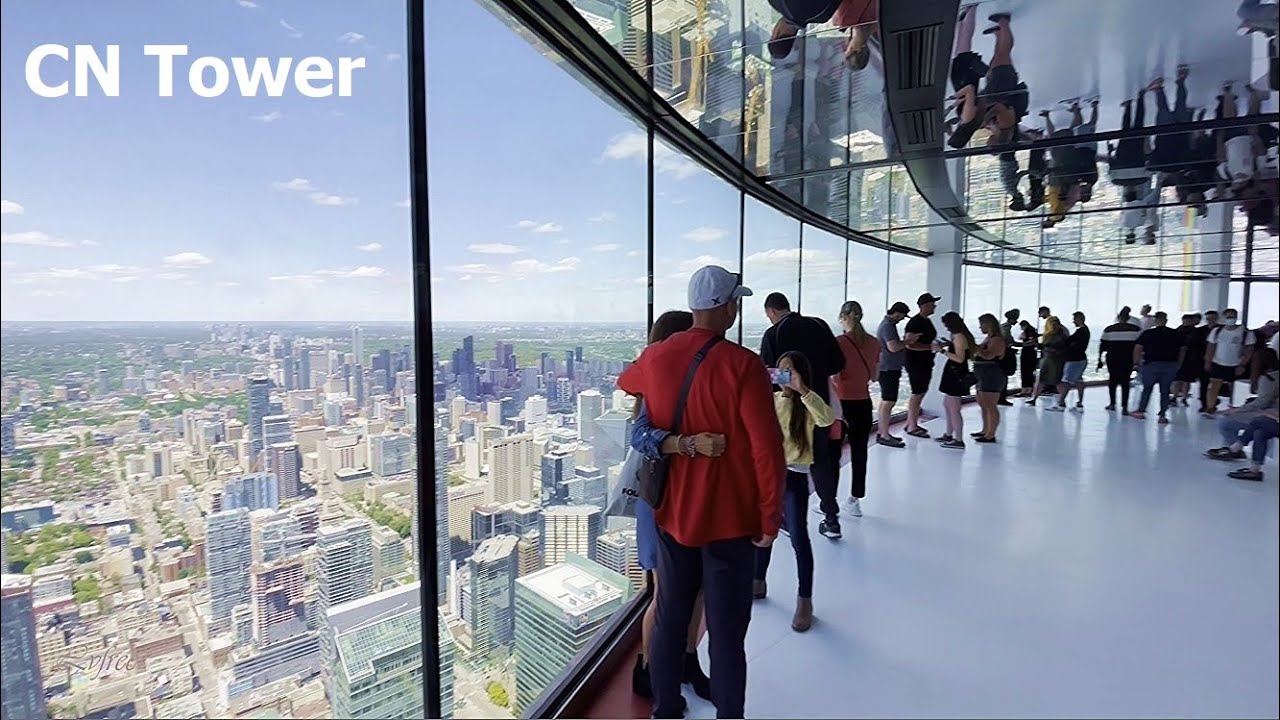 Toronto CN Tower Inside Walk Around Viewing Deck, Glass Floor and CN Tower restaurant 4K travel vlog
The city sprawls beneath you, revealing its architectural marvels, vibrant neighborhoods, and the vast expanse of Lake Ontario. The CN Tower's observation decks provide an unparalleled vantage point, offering a bird's-eye view of the city's landmarks and natural beauty.
For those seeking an adrenaline rush, the EdgeWalk—an exhilarating hands-free walk on a narrow ledge outside the tower—provides a thrilling adventure and a unique perspective on the city.
Immerse yourself in the captivating world of art, culture, and natural history at the Royal Ontario Museum. This world-renowned institution houses an extensive collection that spans millions of years and various continents.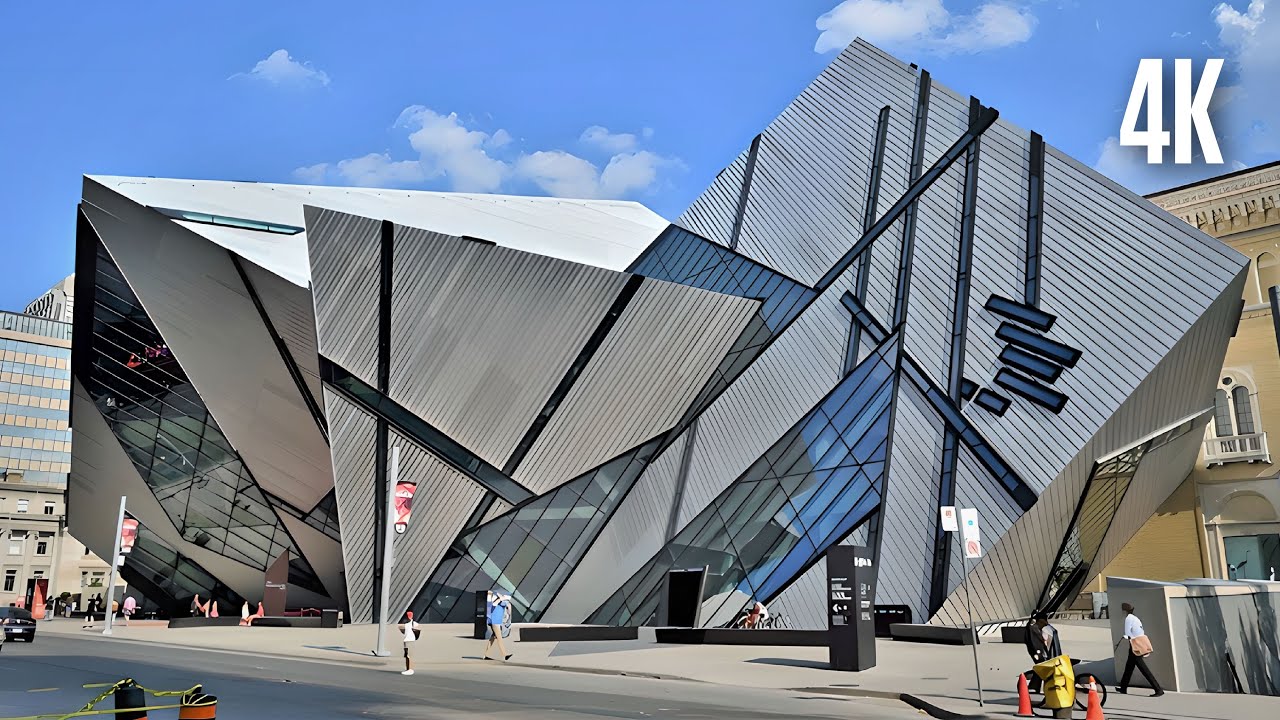 Royal Ontario Museum (ROM) | Virtual Tour 4K | Toronto, ON
From awe-inspiring dinosaur fossils to ancient Egyptian artifacts, from classical European paintings to contemporary artworks, the ROM's exhibits offer a remarkable journey through time and across civilizations.
The museum's striking Michael Lee-Chin Crystal, with its angular, glass-covered design, not only serves as an architectural marvel but also houses additional exhibition spaces that blend seamlessly with the historic building.
Step into the past as you meander through the cobblestone streets of the Distillery District, a carefully preserved neighborhood that captures the essence of Toronto's industrial heritage.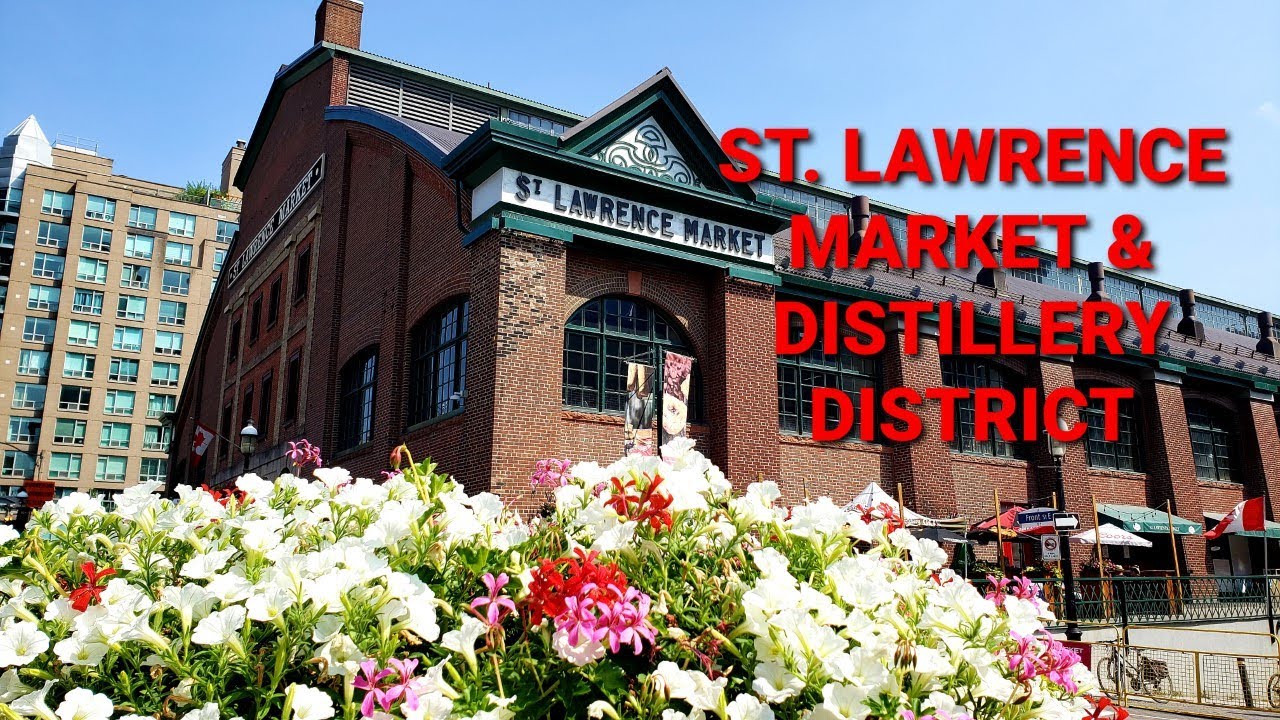 What to do in Toronto - St. Lawrence Market & Distillery District
The Victorian-era red brick buildings that once housed the Gooderham and Worts Distillery now host art galleries, boutiques, cafes, and restaurants. As you wander through this pedestrian-only district, you'll encounter delightful surprises at every turn—unique shops showcasing local craftsmanship, galleries exhibiting contemporary art, and cozy cafes serving up artisanal treats.
The Distillery District's vibrant atmosphere is further enhanced by live performances, festivals, and cultural events that bring the streets to life.
Kensington Market is a vibrant and eclectic neighborhood that celebrates Toronto's multiculturalism and creative spirit. As you explore its bustling streets, you'll be enveloped in a sensory experience like no other.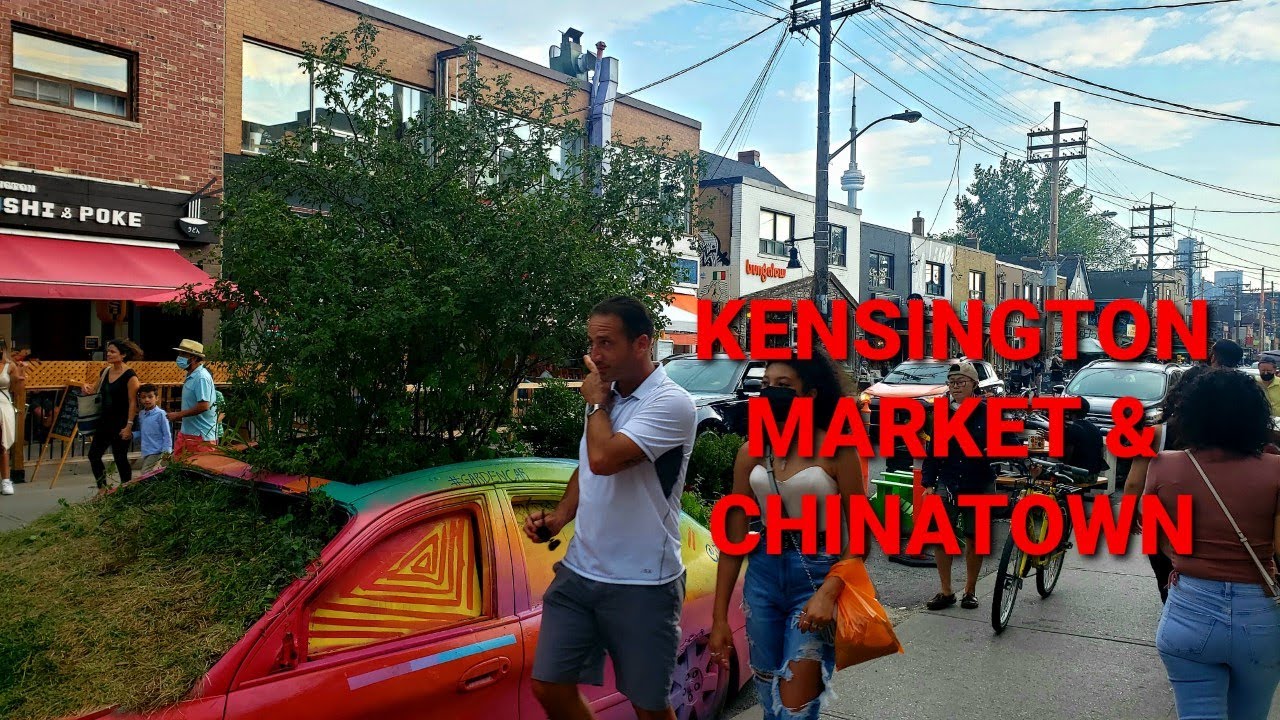 Toronto's Kensington Market & Chinatown - What to do and eat in Toronto, Canada
The aromas of diverse cuisines mingle in the air, enticing you to sample everything from Caribbean jerk chicken to Middle Eastern falafel. Vintage clothing stores, record shops, and specialty boutiques offer a treasure trove of unique finds, while vibrant street art adorns the walls, contributing to the neighborhood's bohemian charm.
Kensington Market is a place where cultures collide, fostering an atmosphere of inclusivity, creativity, and community.
For a serene escape from the urban hustle, High Park beckons with its natural beauty and tranquil ambiance. This expansive green space encompasses picturesque gardens, winding trails, and a serene lake.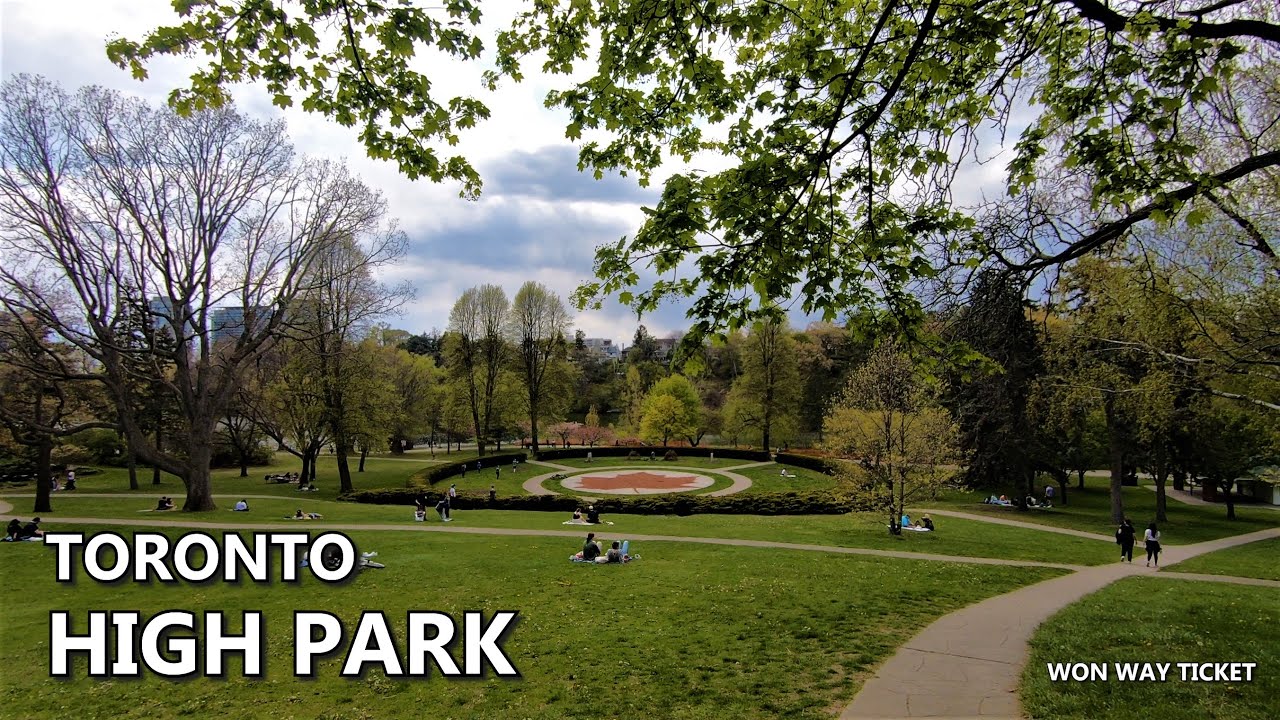 [4K] 🇨🇦 Toronto Walk - High Park Walking Tour | Toronto's Largest Public Park
As you explore the park's pathways, you'll encounter stunning cherry blossom trees that burst into a delicate sea of pink and white in the spring, creating a magical atmosphere reminiscent of Japan's cherry blossom season.
High Park also features recreational facilities, playgrounds for children, and the High Park Zoo, where you can observe a variety of animals in their habitats.
Just a short ferry ride from downtown Toronto lies a serene archipelago known as the Toronto Islands. These car-free islands offer an oasis of tranquility and natural beauty. Rent a bike or go for a leisurely stroll along the pathways, bask in the sun on one of the sandy beaches, or have a picnic in one of the many green spaces.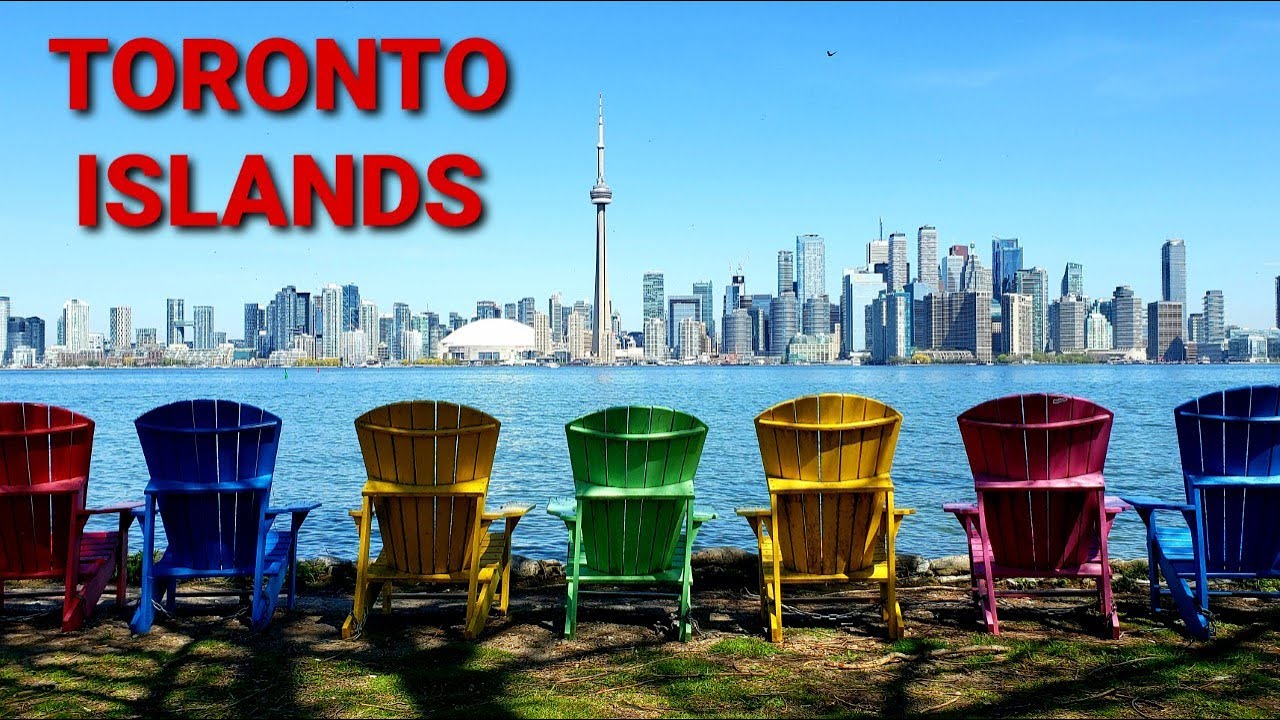 Exploring the Toronto Islands - What to do in Toronto - Day Trip Toronto
As you explore the islands, you'll be treated to breathtaking views of the city skyline, providing a unique perspective on Toronto's urban landscape. The Toronto Islands offer a peaceful retreat where you can recharge amidst nature's embrace.
For art enthusiasts, the Art Gallery of Ontario (AGO) is a must-visit destination that showcases a diverse and impressive collection spanning centuries and continents. From Renaissance masterpieces to contemporary works, the AGO boasts an extensive array of paintings, sculptures, photography, and installations.

Art Gallery of Ontario Walk Through - AGO
Explore the European galleries featuring renowned artists like Rembrandt and Monet, immerse yourself in the indigenous art of Canada's First Nations, or be captivated by the thought-provoking exhibits of contemporary artists.
The AGO's architectural design, which seamlessly blends historic and modern elements, creates an inspiring backdrop that enhances the art-viewing experience.
A visit to St. Lawrence Market is an epicurean adventure that delights the senses. This bustling food market has been a culinary hub since the 19th century and continues to offer an unparalleled variety of fresh produce, gourmet treats, and international delicacies.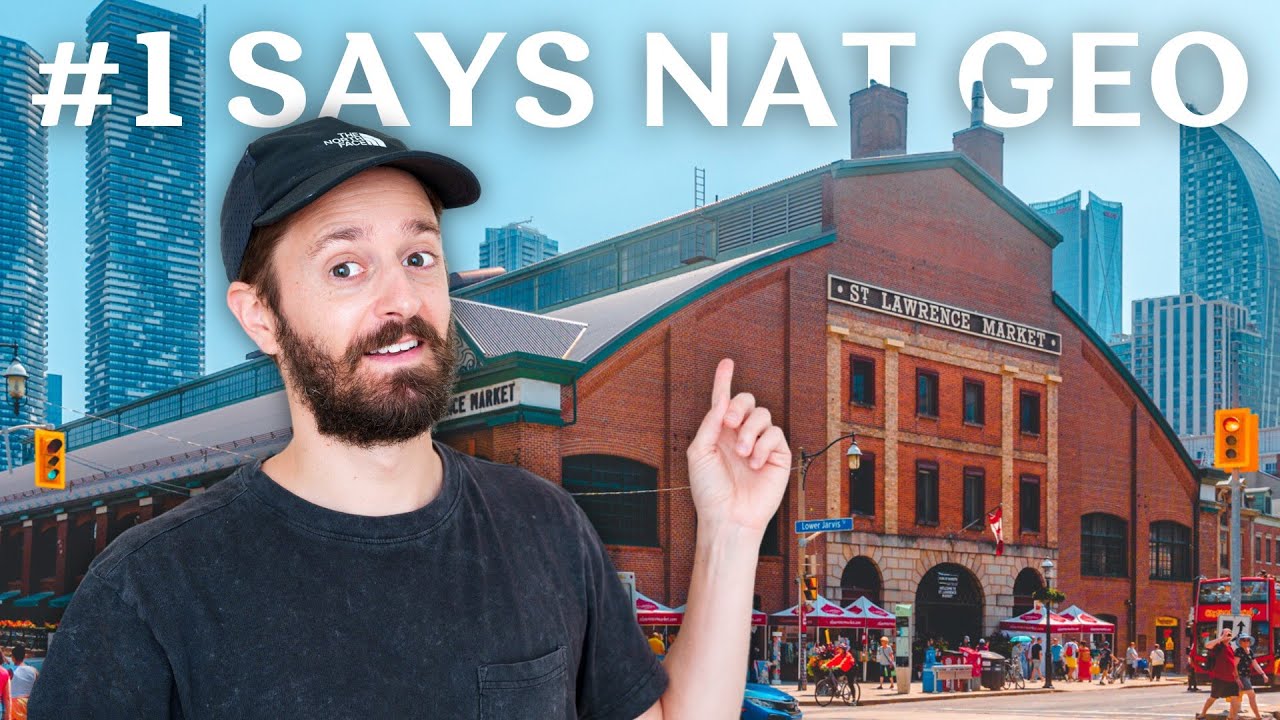 St. Lawrence Market Visitors Guide | Toronto Canada! One of the BEST Food Markets in the World!
Immerse yourself in the vibrant atmosphere as you wander through the stalls, sampling artisanal cheeses, savoring freshly baked bread, and discovering unique ingredients. From farm-fresh produce to mouthwatering pastries, St. Lawrence Market is a treasure trove for food enthusiasts, offering a true taste of Toronto's multicultural flavors.
Transport yourself to a bygone era as you step into Casa Loma, an enchanting castle nestled amidst lush gardens. This majestic mansion, constructed in the early 20th century, showcases the grandeur and opulence of a European castle. Explore the lavishly decorated rooms, adorned with exquisite artworks and period furnishings.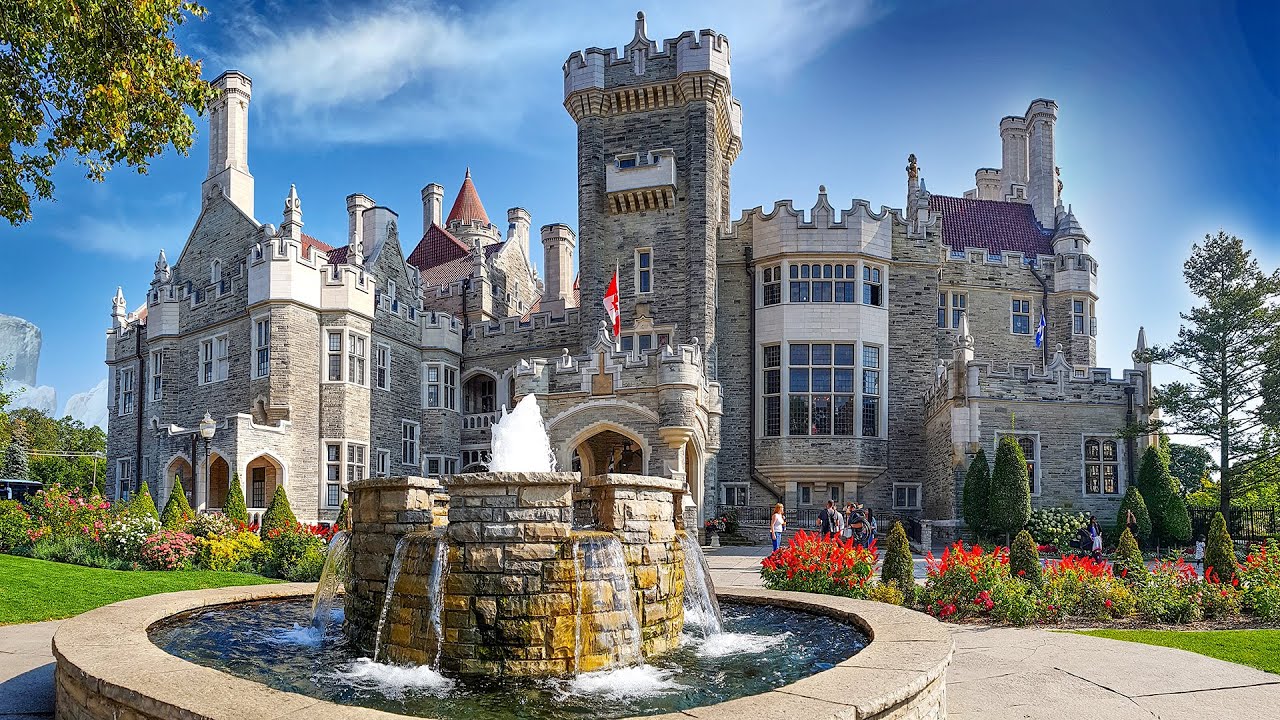 Casa Loma: The Silver Screen's Favorite Mansion
Discover hidden passageways and marvel at the craftsmanship of the architecture. From the elegant ballroom to the conservatory with its tropical plants, Casa Loma provides a glimpse into Toronto's past while offering breathtaking views of the city from its towers. It's a captivating destination that allows you to immerse yourself in history and romance.
Toronto is a city that pulsates with energy and hosts a plethora of exciting events and festivals throughout the year. The Toronto International Film Festival (TIFF) is a highlight for film enthusiasts, showcasing a diverse selection of international cinema and attracting acclaimed filmmakers, actors, and film aficionados from around the globe.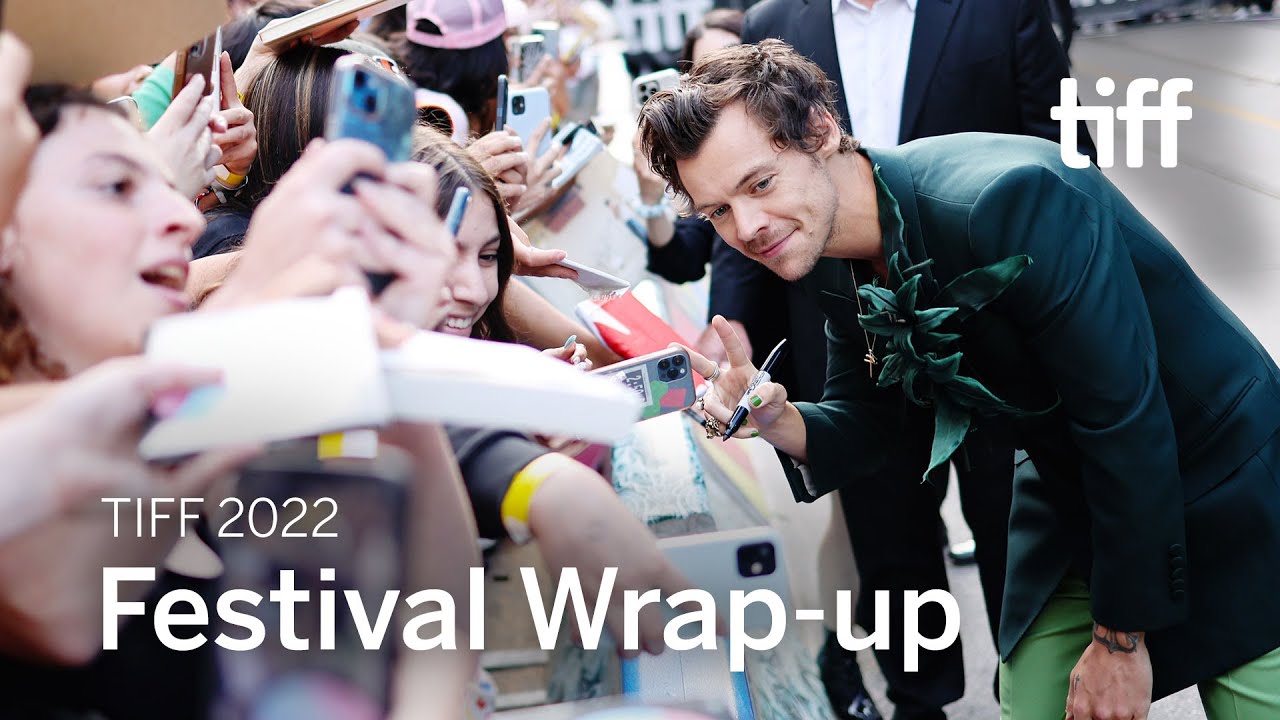 Festival Wrap-up | TIFF 2022
Caribana, a vibrant Caribbean festival, takes the streets by storm with colorful parades, live music, and dance performances, celebrating the city's Caribbean culture. Nuit Blanche, an all-night contemporary art event, transforms the city into an open-air gallery, where art installations, performances, and interactive exhibits ignite the streets with creativity.
These events and many more create a dynamic and thrilling atmosphere that showcases Toronto's spirit and cultural diversity.
Toronto, the capital of the province of Ontario, is a sprawling metropolis situated on the northern shore of Lake Ontario. With its diverse population, thriving arts and entertainment scene, and impressive skyline, Toronto has earned its reputation as one of the most multicultural cities in the world.
Toronto boasts a collection of iconic landmarks that define its skyline and offer a glimpse into its rich history. The CN Tower, standing at 553.33 meters, is a world-renowned symbol of the city and provides breathtaking panoramic views from its observation decks.
Nearby, the Royal Ontario Museum showcases a remarkable collection of art, culture, and natural history. Another must-visit landmark is Casa Loma, a majestic castle that transports visitors to a bygone era.
Toronto is a city of neighborhoods, each with its own distinct character and cultural influences. Kensington Market, known for its bohemian atmosphere, is a haven for artists and food enthusiasts, offering an eclectic array of international cuisine, vintage shops, and vibrant street art.
The Distillery District is a pedestrian-only area with beautifully preserved Victorian-era industrial buildings transformed into art galleries, boutiques, and restaurants. For a taste of China, visitors can explore the bustling streets and authentic cuisine of Chinatown.
Toronto is a cultural hub, embracing artistic expression in various forms. The Art Gallery of Ontario houses an extensive collection of Canadian and international art, while the Ontario Science Centre provides interactive exhibits for visitors of all ages.
The Toronto International Film Festival (TIFF) attracts movie lovers from around the globe, showcasing the best in contemporary cinema. Other notable events include Caribana, North America's largest Caribbean festival, and Nuit Blanche, an all-night celebration of contemporary art installations.
As a city of diverse cultures, Toronto offers an exceptional culinary scene. From street food to fine dining, the city caters to all tastes. St. Lawrence Market, one of the world's best food markets, entices visitors with an array of fresh produce, artisanal goods, and international delicacies.
The city's multicultural makeup also means that visitors can savor authentic dishes from around the globe, whether it's dim sum in Chinatown, vibrant Indian cuisine in Little India, or aromatic Ethiopian fare in Little Ethiopia.
As a city of diverse cultures, Toronto offers an exceptional culinary scene. From street food to fine dining, the city caters to all tastes. St. Lawrence Market, one of the world's best food markets, entices visitors with an array of fresh produce, artisanal goods, and international delicacies.
The city's multicultural makeup also means that visitors can savor authentic dishes from around the globe, whether it's dim sum in Chinatown, vibrant Indian cuisine in Little India, or aromatic Ethiopian fare in Little Ethiopia.
The best time to visit Toronto is during late spring to early fall (May to September) when the weather is pleasant, and numerous festivals and outdoor events take place.
A typical visit to Toronto can range from three to five days to explore the city's highlights, but the duration can vary depending on your interests and the depth of exploration you desire.
Popular day trips from Toronto include visiting Niagara Falls, exploring the Niagara Wine Region, and venturing to the picturesque Thousand Islands region.
Above are just a few things to try if you travel Toronto. With its myriad of attractions and experiences, promises an enriching journey for every traveler. Prepare to be captivated by the spirit and vibrancy of this cosmopolitan metropolis, where culture, history, nature, and excitement intertwine to create an unforgettable travel experience.
Share:
Twitter

|
Facebook

|
Linkedin