Mexico Travel Guide - Top Destinations That You Must Visit
Mexico, the land of tacos, Aztecs, sombreros, and tequila, is known to practically everyone on earth. But, beyond the preconceptions, there's a lot more to this place. Mexico is one of the world's great civilizations because it combines Mesoamerican cultures, Spanish traditions, and modern art, making it one of the best places to visit.
Its surroundings range from Baja California's glittering blue shoreline and cactus-strewn deserts in the north to Maya communities and palm-strewn beaches in the south. Climbing mountains, seeing whales, and touring agave fields are all options. Throughout the country, richly ornamented colonial cathedrals, massive pyramids, and gourmet gastronomy can be found. Before you go, read our Mexico travel guide to learn everything you need to know.
You must have the following documents in order to enter Mexico:
Students: Students who want to take classes, do research, or get academic training in Mexico must have a letter of invitation and acceptance from a school that is part of the Mexican national educational system. They can stay for up to 180 days.
COPYRIGHT_BUG: Published on https://www.bugbog.com/mexico-travel-guide/ by Velma Battle on 2022-04-05T09:23:33.433Z
Technician: A copy of the contract for the transfer of technologies and brands; the acquisition of machinery and equipment; staff technical training; or anything else linked to the manufacturing process of a company in Mexico.
Business: Your foreign company should provide you with a letter in Spanish stating that you are an employee of theirs and that you will not be paid by a Mexican company.
Tourism: hotel reservations, plane tickets, and so forth.
A correctly filled-out Multiple Migratory Form (FMM). The airline or the port of entry will issue you with this paperwork. (Please keep it secure and do not misplace it. When you leave Mexico, you will be asked for this paperwork). Depending on the purpose or activity of your trip, Mexican immigration agents at the time of entry may seek extra documentation.
A passport or other travel document that is valid. There is no requirement for the passport to be valid for a minimum period of time (for example, six months), but it must be valid for the duration of your stay in Mexico.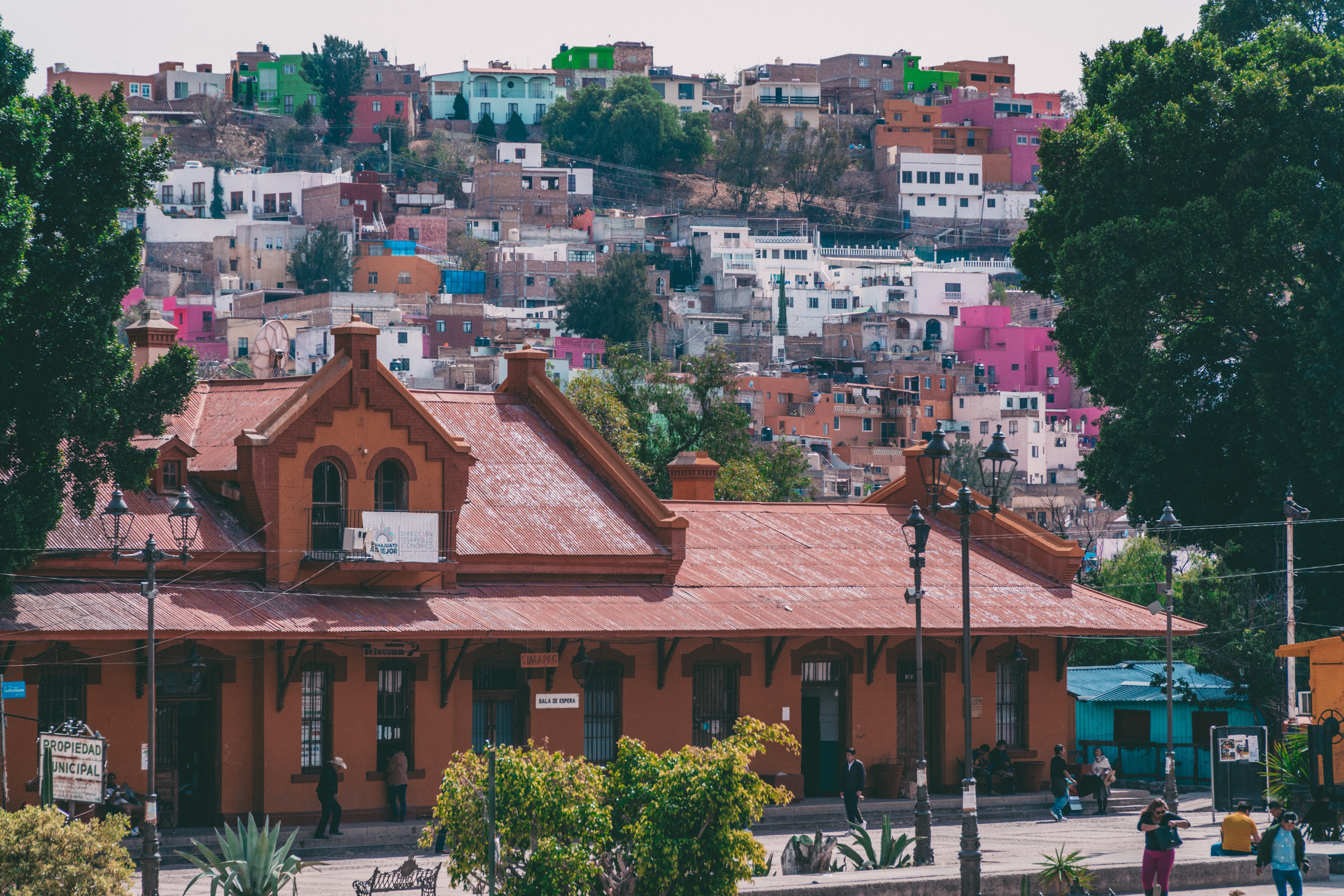 Mexico is prone to hurricanes and earthquakes. Find a storm shelter near you. Learn about the earthquake safety precautions in the area where you'll be staying.
There is a lot of drug-related violence. If you don't stop at all the obstacles, you'll be murdered.
Kidnapping is a dangerous threat. Don't make a big deal about your finances or business. During the day, only use ATMs at retail malls.
Murder, armed robbery, sexual assault, and kidnapping are all common forms of violent crime in Mexico. Outside of big cities, avoid traveling late at night.
Protests and huge public gatherings should be avoided. These have the potential to turn violent. Foreigners are likewise prohibited from participating in political activities.
COVID-19 is still a threat in Mexico. A national health emergency has been proclaimed by the Mexican government. Self-isolation is suggested for people who are not engaged in important tasks, especially those over 60 years old or who have pre-existing medical issues.
Malaria and the Zika virus are both dangerous in Mexico. If you're pregnant, consult your doctor about the Zika virus before traveling.
Insect-borne illnesses such as dengue fever, chikungunya, Chagas disease, and leishmaniasis are common in Mexico. Make sure your lodging is insect-free. Insect repellent should be used.
Mexico has high heights in several areas. Air pollution can also be harmful to one's health, especially during the winter (December to February). If you have heart, lung, or breathing problems, see your doctor before traveling.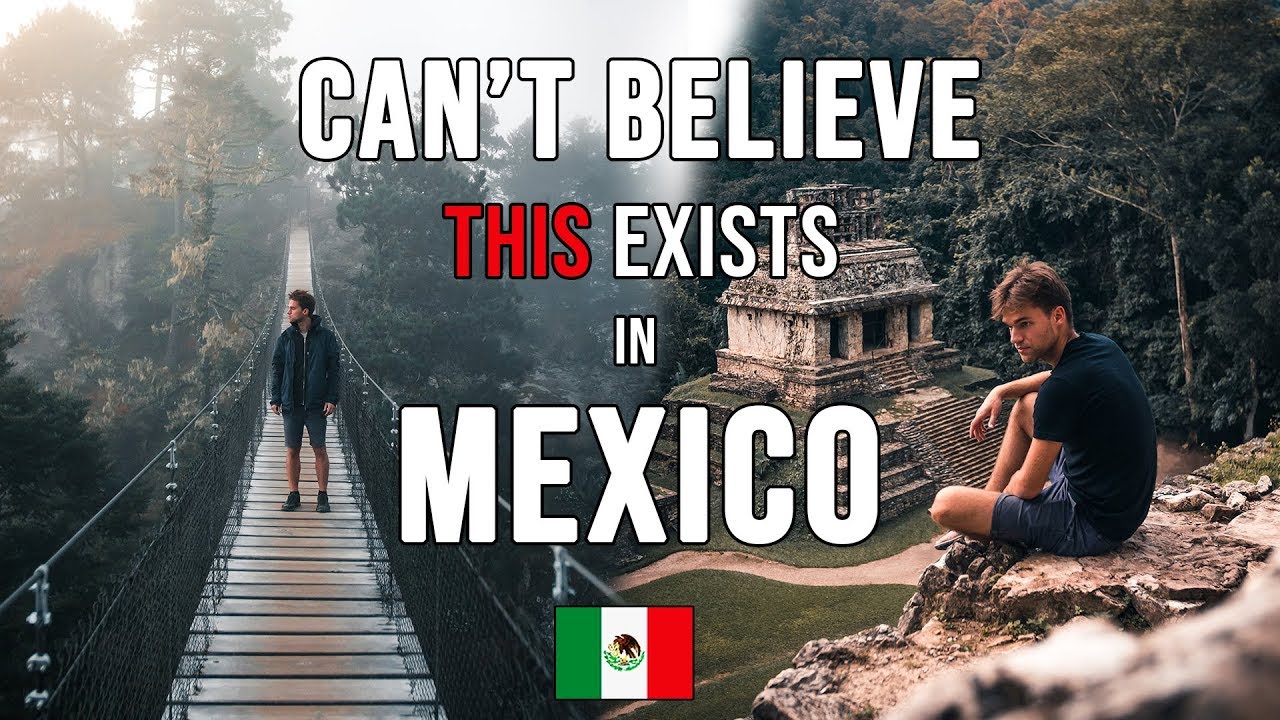 Top 17 Coolest Places to Visit in Mexico | Mexico Travel Guide
From December to April, the dry season, when there is almost no rain, is the best time to visit Mexico. The coldest months are December and February, but temperatures can still reach 82°F during the dry season.
In the south, the rainy season begins in May and lasts until October. During this time, a hard shower generally clears the increased humidity before it builds up again. The hurricane season, which spans from June to November, can have an impact on the Caribbean coast.
Mexico is a large nation, and the weather changes greatly depending on the season and place. It's a good idea to look up the local weather for your intended trip.
From the deserts and canyons of the north to the big colonial capitals of the center and the Maya ruins, beaches, and rainforests of the south, this nation is tremendously diversified. Given Mexico's huge size, it's more practical and gratifying to concentrate your vacation plans on one or two parts of the nation. Here are some of Mexico's finest tourist attractions:
Mexico City, despite its nightmare of urban expansion, is utterly fascinating and the nation's artistic, political, and cultural center. With over 25 million people living in a shallow mountain basin at over 2400 meters above sea level, it is one of the world's megacities.
The metropolis, which stretches outside the federal jurisdiction that is intended to control it, is edgy while also being laid-back. Some of Mexico's most important pre-Hispanic civilizations can be found near Mexico City. The huge pyramids of Teotihuacan and the major Toltec site at Tula are just outside of the city.
The elegant city of Puebla, located east of Mexico City, is known for its colonial architecture and fine cuisine. The republic's fifth-largest city is a simple 40-minute drive from Tlaxcala or a couple of hours by bus from Mexico City, with spectacular views of the snow-capped volcanoes Popocatépetl and Ixtacchuatl along the route.
Puebla has a lot of interesting things to see, like a beautiful cathedral, a "hidden" convent, museums, and big homes. The hilly area around the city is also beautiful in some places.
Tulum can connote a variety of things to tourists. For starters, it's one of the most beautiful Maya monuments, perched on 15-meter-high cliffs above the Caribbean.
Tulum is also the name of a white-sand beach with a turquoise ocean and candlelight cabanas. Finally, it's a bustling town (commonly referred to as Tulum Pueblo to separate it from the beach) that has grown from a roadside rest stop to a bustling tourist destination.
The names of this Mexican state and its capital, Oaxaca, are pronounced wa-HAH-ka. Colonial lanes surrounded by shade trees, colorful markets packed with craftspeople, and tantalizing fragrances floating from market food vendors and fashionable cafés can all be found here.
Many people now consider Oaxaca to be Mexico's newest gastronomic capital. That isn't to suggest that the city has lost its rich past, which extends back to the ancient Zapotecs who once lived in the now-preserved remains of Monte Albán. Many of the handicrafts and recipes that make Oaxaca such a special location to come and purchase have been passed down through the generations.
If you want to stretch your legs on a trek and plunge into the mineral springs at Hierve el Agua or meander among the agave fields at a Mitla mezcal factory, there are plenty of options for day-trip excursions – and a slew of reputable tour companies to help you out.
Acapulco is quietly rebounding, decades after it fell out of favor as a beach vacation. Because it's a favorite weekend escape for many Mexican tourists, as well as a popular hideaway for European travelers, the atmosphere is more international than in Cancun.
You may still hear remnants of the city's Hollywood glory as you dance to live music along the Zócalo, hunt out some of Mexico's best ceviche downtown, or escape the tourist crowds in Punta Diamante's luxury nightclubs.
Travelers should be aware that the US Department of State has issued a travel alert for numerous Mexican states, including Guerrero, which includes Acapulco. The State Department tells people from the United States not to go to Guerrero because of a lot of crime and violence.
Mérida is known as the "white city" because of its white stone houses, but the city's diverse culture and rich legacy tell a different story. For a flavor of old-world Mexico, stroll down the tree-lined Paseo de Montejo or shop at a bustling Sunday market.
Alternatively, make use of Mérida's more contemporary amenities: Plaza Grande, the city's major public plaza, has free Wi-Fi, and you can choose from a variety of elegant boutique hotels and Instagram-worthy rental properties.
Head to Guadalajara for a more real Mexican experience than you'll get on the coastline and a bit less frantic holiday than you'll find in Mexico City. Jalisco's capital and largest city are famed for its mariachi bands, adjacent tequila distilleries, stunning architecture, and pulsing nightlife.
Guadalajara also manages to combine heritage and modernity with ease. Some Tapatios (Guadalajara residents), for example, wear sombreros, while others prefer thin jeans. Some people like to watch rodeos, luchadores, or Mexican wrestlers, while others prefer to sample Mexican specialty beers at El Grillo, a local tavern. A vacation to Guadalajara will give you a sample of everything.
Mexico has a horrible reputation for being dangerous. Keep your wits about you and be aware of your surroundings at all times. When I visit Mexico, one of the first things I do is inform my hotel of my plans and when I intend to return. I'd suggest you not go out alone at night and have a pickpocket-resistant bag.
Power plugs and sockets in Mexico are types A and B, with a standard voltage of 127 V and a frequency of 60 Hz. These are the same plugs that are used in the United States, so you won't need an adapter or converter if you're traveling from there.
Visa, American Express, and MasterCard are commonly accepted credit cards and ATMs in Mexico. In the main cities, you won't have trouble paying with a credit card or locating an ATM. While having some cash on you at all times is a good idea, carrying too much at once might put you at risk. If you're looking for an ATM, go to a larger bank branch like Banamex, Banco Santander, Banorte, or HSBC.
The peso is the Mexican peso's official currency (MXN).
Mexicans speak Spanish as their official language. There are 68 official languages in the country, and 63 of them are native to the country.
Mexico is typically inexpensive, although the Yucatan is significantly more costly than other sections of Mexico that attract fewer visitors due to its popularity and location. Travelers on a budget may get by on $30–40 USD each day.
Mexicans are more likely than Americans and Canadians to "hold" a gesture (a handshake, a grip of the arm, or an embrace) for a longer period of time. Standing with your hands on your hips is a symbol of fury. Standing about with your hands in your pockets is considered impolite.
So there we have it. This is a comprehensive Mexico travel guide. Mexico is a great location, with a vibrant culture, a rich history, and a plethora of intriguing sights to see. There are several reasons to visit Mexico, and there is no need to stay away because of safety worries. There is, of course, crime in one of the world's largest countries, but you can take steps to make sure that your time in Mexico is both fun and safe.
Share:
Twitter

|
Facebook

|
Linkedin