This Is The Ultimate Indonesia Travel Guide For 2022 That Will Help You Plan Your Incredible Trip To These Islands
The archipelago of Indonesia, which spans 17,000 islands between the Asian mainland and Australia, is home to a diverse range of natural beauties and fascinating animals. You'll see everything from Komodo's blasted scenery to Flores' verdant volcanic slopes and the Gili Islands' dazzling reefs. Spectacular crater lakes change color in front of your eyes, and sparring dragons seem like something out of Jurassic Park.
Indonesia's ethnic, cultural, and linguistic variety is likewise large—its 255 million people speak over 500 languages and dialects. Before you go, read our Indonesia travel guideto learn everything you need to know.
The shoulder months of the dry season, May, June, and September, are the finest months to visit Indonesia (outside Maluku and Papua). There will be clear days, but the islands will be less busy and pricey than during peak season (July and August), as well as less hot and humid, making them excellent for long walks and bike rides.
Though the best time to visit Indonesiadepends on which region of the archipelago you're visiting, the dry season is ideal for diving and surfing. April to September are the best months to dive off the coasts of Bali, Lombok, and Komodo National Park, while October to April is the best time to dive near Maluku and Papua.
A daily backpacking budget of roughly 464,320 IDR ($32 USD) will include eating street cuisine, living in hostel dormitories, taking public transit, and paying national park admission fees. It's difficult to spend a lot of money in Indonesia if you stick to low-cost accommodation, native cuisine, free activities, and don't drink too much! On Bali and the Gili Islands, expect to pay extra.
You may stay in a private hostel room, a budget hotel, or a really good Airbnb home for around 870,600 IDR ($60 USD) each day, eat at fancier restaurants that provide Western food, take an occasional cab, participate in more excursions, and drink more on this budget. You won't live lavishly, but you won't go hungry.
A luxury budget starts at 2,031,400 IDR ($140 USD) and may be increased as much as you wish. Bali, after all, features some of the world's most costly resorts. On this budget, you may stay in luxury resorts or villas, dine at top restaurants, drink anything you want, and participate in daily activities such as snorkeling expeditions. The sky's the limit in Indonesia, and especially in Bali, which is known for its high-end goods.
The Government of Indonesia has adopted a policy to allow foreigners to enter Indonesia in order to monitor, regulate, and assess for the purpose of avoiding an increase in the transmission of COVID-19, including new and future varieties of SARS-Cov-2.
Foreign nationals who travelto the Republic of Indonesia must update their travel documents to make sure they meet the rules for who can enter the country. These rules include requirements for vaccination certificates, PCR tests, and quarantine times.
The Government of the Republic of Indonesia reopened Indonesia to foreign tourism on January 12, 2022. For further information, read "Visa to Enter Indonesia."
Foreign tourists must present a negative RT-PCR test result from their home country or area, with samples obtained within 2–24 hours of the departure time.
All overseas tourists (including Indonesians and foreigners) must be quarantined in one of the following categories:
For people who have not been vaccinated or who have received their first dose of immunization, there will be a 5-day quarantine period.
The rules of the parents, legal guardians, or other travel companions are followed during quarantine for minors under the age of 18 or when extra protection is needed.
Indonesia is the world's biggest archipelago, with 18,330 islands and 6,000 people living on them. The island nation boasts the most active volcanoes of any country, with 167 active volcanoes and some of the world's largest surviving areas of tropical forest.
Indonesia is a vacationer's paradise as well as an adventurer's playground. Indonesia has something for everyone, whether you want to sunbathe on stunning beaches, walk-in search of endangered orangutans, or snorkel amid some of the world's most magnificent coral reefs.
Explore the only remaining Indonesian city controlled by ancient royalty, walk in the footsteps of endangered Komodo dragons, and relax in steamy hot springs surrounded by nothing but untamed, raw nature. The top locations to visit in Indonesia are listed below.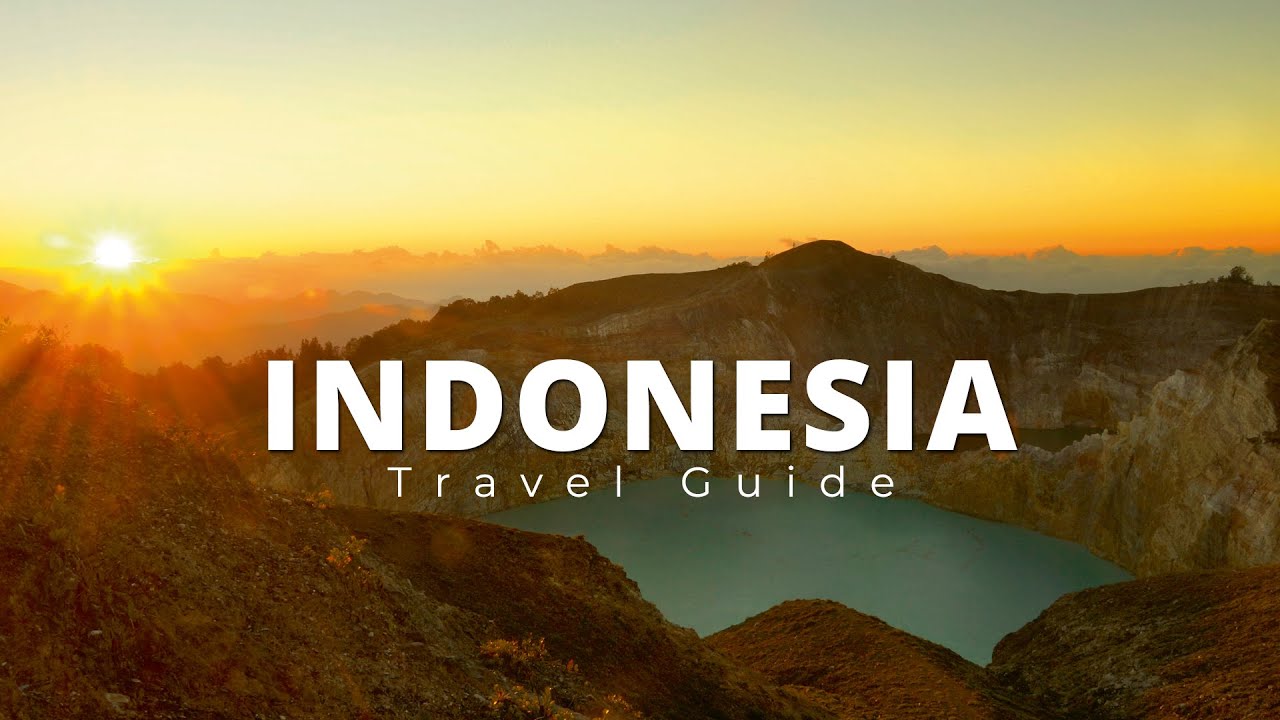 Indonesia The Ultimate Travel Guide Best Places to Visit | Explore The Emerald of the Equator
Bali is a kaleidoscope of stunning beaches, volcanic hills, verdant rice fields, and hundreds of thousands of Indonesian temples, making it one of the most visited and desired destinations on the modern traveler's wish list. It's known for its laid-back environment, which has drawn hikers, surfers, and yogis for years in search of their Zen in this tropical paradise.
Bali dubbed the "Island of the Gods," is intensely spiritual, with a plethora of Hindu temples displaying distinctively colorful architecture, notably in Ubud, Bali's spiritual hub. All of Bali's marvels, however, have not gone unnoticed, and the island may get overcrowded during the tourist season, which begins in August. School holidays should also be avoided if at all feasible.
Spend your days sunbathing on some of Bali's greatest beaches and diving in the Coral Triangle, which is home to an incredible diversity of marine life. But the nicest part about Bali is that you can do as little or as much as you like. Read a book in a hammock, watch the sunset, and feel the island's languid, laid-back mood pick up at one of the island's numerous lively beachside pubs.
Raja Ampat, an island cluster off the coast of Papua New Guinea, is one of Indonesia's most spectacular diving sites. Waigeo, Salawati, Misool, and Batanta are four large islands in Raja Ampat, which also have a lot of smaller islands. They are surrounded by blue lagoons and pearly-white palm-fringed beaches.
The archipelago is noted for its diverse marine life and undersea coral reefs, which are home to up to 75% of all known coral species! It's so stunning, with everything from underwater photography to wreck diving, that you should invest in an underwater camera.
Offshore, though, isn't the only place to have a good time. The islands are also an excellent place to go bird-watching. While hiking to waterfalls and old caves, keep your binoculars and eyes open for eagles and birds of paradise like Wilson's and Cendrawash singing in the trees.
The Gili Islands are a prominent attraction in Lombok, which has become increasingly popular among backpackers and visitors in recent years. These beautiful islands include beaches that match those of Bali, as well as diving and snorkeling at a turtle sanctuary. If you want to see more turtles, visit a turtle hatchery, where hundreds of these critters are hatched every year.
Kayaking is also popular in the Gilis, and there are various yoga sessions to choose from if you want to reconnect with your mind and body. The Gili Islands provide a more laid-back, yet nevertheless exciting, alternative to Bali.
Who hasn't fantasized about witnessing a dragon at some point in their lives? Indonesian komodos are not mythological creatures, yet they are fierce and dangerous predators.
The UNESCO World Heritage Site of Komodo National Park includes five main islands and a number of smaller ones, as well as the adjacent marine regions. The seas off these islands are among the world's richest and most diversified.
On each visit to the park, the komodo dragons are the main attraction, but tourists may also go hiking, snorkeling, canoeing, or visiting little towns on the islands. Pink Beach on Komodo Island is another standout. This length of pink sand is one of Indonesia's best beaches.
The islands are only accessible by boat, and there is an admission charge as well as extra fees for transportation, guide services, and other activities.
Indonesia is located on the Ring of Fire, which contains some of the world's most active volcanoes. Many of the country's volcanoes, like Mount Merapi, are known for their explosive eruptions and breathtaking, but deadly, beauty.
Mount Bromo is one of the most well-known, owing to its spectacular vistas, especially when seen from above the crater at sunrise. Bromo's summit was torn off during an eruption, and white smoke can still be seen billowing from the volcano.
Bromo Tengger Semeru National Park encompasses the volcano as well as Mount Semeru, Java's highest summit. The Tengger people who live in the park are an isolated ethnic minority whose ancestors may be traced back to the ancient Majapahit kingdom.
Kalimantan is a jungle-cloaked island that appeals to anyone eager to journey into uncharted terrain, with dense tropical vegetation, murky village-lined rivers alive with commerce, and fauna so numerous that it becomes the norm. Kalimantan, Borneo's main island, has mostly escaped tourists.
With few roads, the interior's vast rivers serve as highways, and a ride up one will offer you a flavor of traditional Dayak living while also introducing you to lush forest regions. More daring explorers might spend weeks traveling through seldom-visited areas, and a visit to one of the national parks may bring you face to face with orang-utans in the wild.
The provincial capitals, Pontianak, Palangkaraya, and Samarinda, are large, dusty cities with nothing to offer aside from services. However, once out of the more inhabited districts, Kalimantan's true nature emerges.
All that is required is time, patience, Bahasa knowledge, and effort. However, if you want to get a genuine taste of Borneo, these challenges are a modest price to pay.
Bromo Tengger Semeru National Park, located in East Java, is an ethereal yet desolate paradise of volcanic calderas that are always enveloped by smoke and clouds. The park's name comes from a fusion of the Hindu Tengger people and the park's two mountains, Mount Bromo and Mount Semeru. The latter is the tallest peak in the Java area, as well as one of Indonesia's most active volcanoes.
Although the attraction is more about the beauty than the fauna, there are still some intriguing species to observe, like Java rusa deer, marbled cats, wild pigs, and the rare leopard. The highlight of a visit to this park is the opportunity to climb a volcano at daybreak for some of the most breathtaking vistas of this surreal region.
Permission from the national park administration is necessary for anyone who wants to climb this still-active volcano, and you'll only be able to do so when the mountain isn't erupting. Another noteworthy site in the park is Mount Bromo, with its often-billowing collapsed crater poking out over the verdant lowland lowlands.
There are several ways to discover Indonesia, and if you just have a limited amount of time to visit the country, you may do so by sampling its cuisine.
Pempek
Sweet Martabak
Nasi Uduk
Indomie
Siomay
Sop Buntut (Oxtail Soup)
Nasi Rawon
Fried Rice
Beef Rendang
Indonesian Satay
This version of Asian fried rice is generally prepared with a sweet, thick soy sauce called kecap (like ketchup) and topped with acar, pickled cucumbers, and carrots, and is considered Indonesia's national dish.
For a long time, Balihas been the most popular tourist destination in Indonesia. The island is also known as the Island of the Gods, and as soon as you step foot on the island, you will be greeted with an exquisite tropical feel.
Indonesia is situated on the "Pacific Rim of Fire," which is one of the world's most active volcanic locations. The country alone has 150 volcanoes. It also has some of the world's most beautiful sunsets, with one of the greatest being seen from Mount Penanjakan, which looks out over the iconic Mt. Bromo Volcano. In short, this is the place, every traveler dreams to visit. For the time being, this concludes our Indonesia travel guide. I hope you found it entertaining.
Share:
Twitter

|
Facebook

|
Linkedin