Best Things To Do In Marbella Spain - A Paradise Of Luxury, Culture, And Natural Beauty
If you want to know about the best things to do in Marbella, Spain then this piece is for you. Marbella, a coastal jewel nestled along the Costa del Sol in southern Spain, is a destination that beckons travelers with its blend of luxury, culture, and natural beauty.
With its pristine beaches, historic old town, vibrant nightlife, and exquisite dining options, Marbella offers an array of experiences that cater to every traveler's desires. In this article, we will delve deeply into the best things to do in Marbella, ensuring that your visit to this Spanish paradise is a truly unforgettable one.
Marbella's Old Town, known as Casco Antiguo, is a captivating journey through time. Its narrow, winding streets are like a living history book, preserving the legacy of the city's Roman and Moorish past. As you amble through its alleys, you'll be greeted by vibrant bursts of color from the bougainvillaeas that cascade from balconies.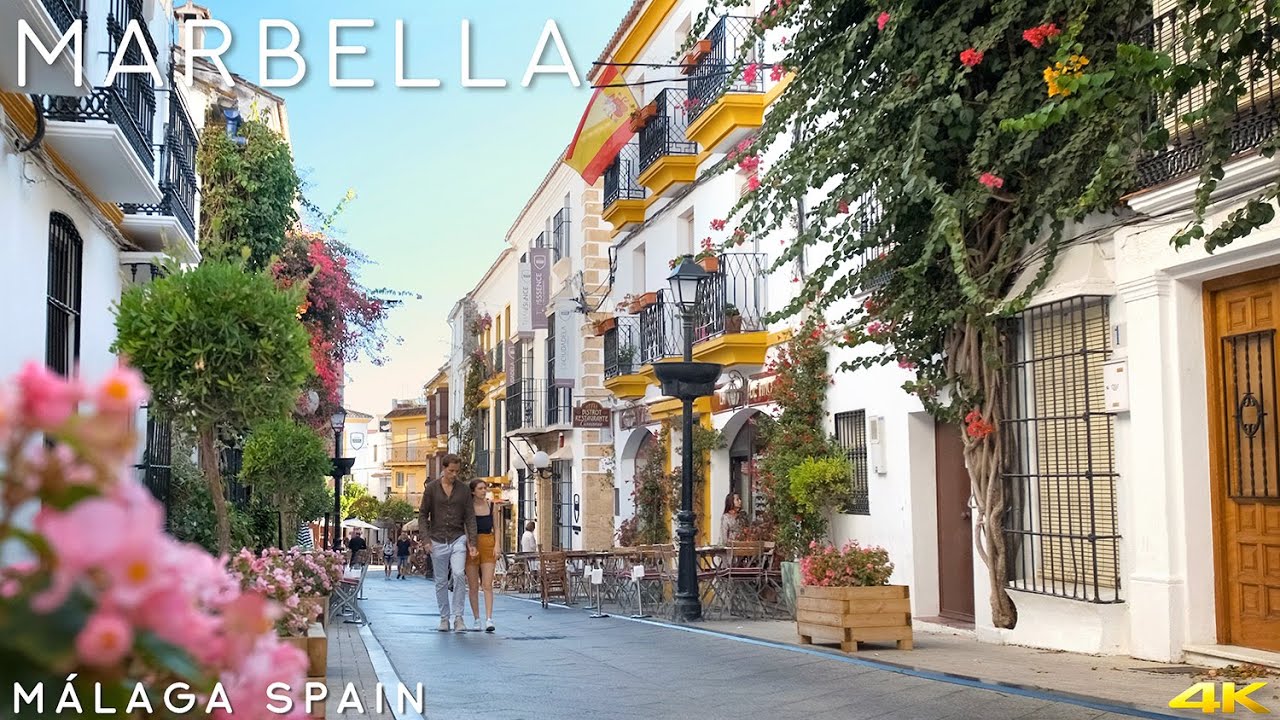 Tiny Tour | Marbella Spain | Visit the Old Town Casco Antiguo in Marbella | 2021 Oct
COPYRIGHT_BUG: Published on https://www.bugbog.com/best-things-to-do-in-marbella/ by Velma Battle on 2023-08-17T13:40:01.768Z
The architecture is a stunning blend of Andalusian and Moorish influences, characterized by ornate doorways, intricate ironwork, and hidden courtyards. The Plaza de los Naranjos is a focal point, where the scent of orange blossoms mingles with the aromas of local cuisine, creating an inviting atmosphere that encourages visitors to linger and explore.
Marbella's beaches offer a tapestry of experiences, each catering to different preferences. Playa Puerto Banús is a showcase of luxury, where beachgoers can relax on plush sunbeds and enjoy impeccable service from beachfront clubs. The atmosphere is vibrant and glamorous, attracting sun-seekers and jet-setters alike.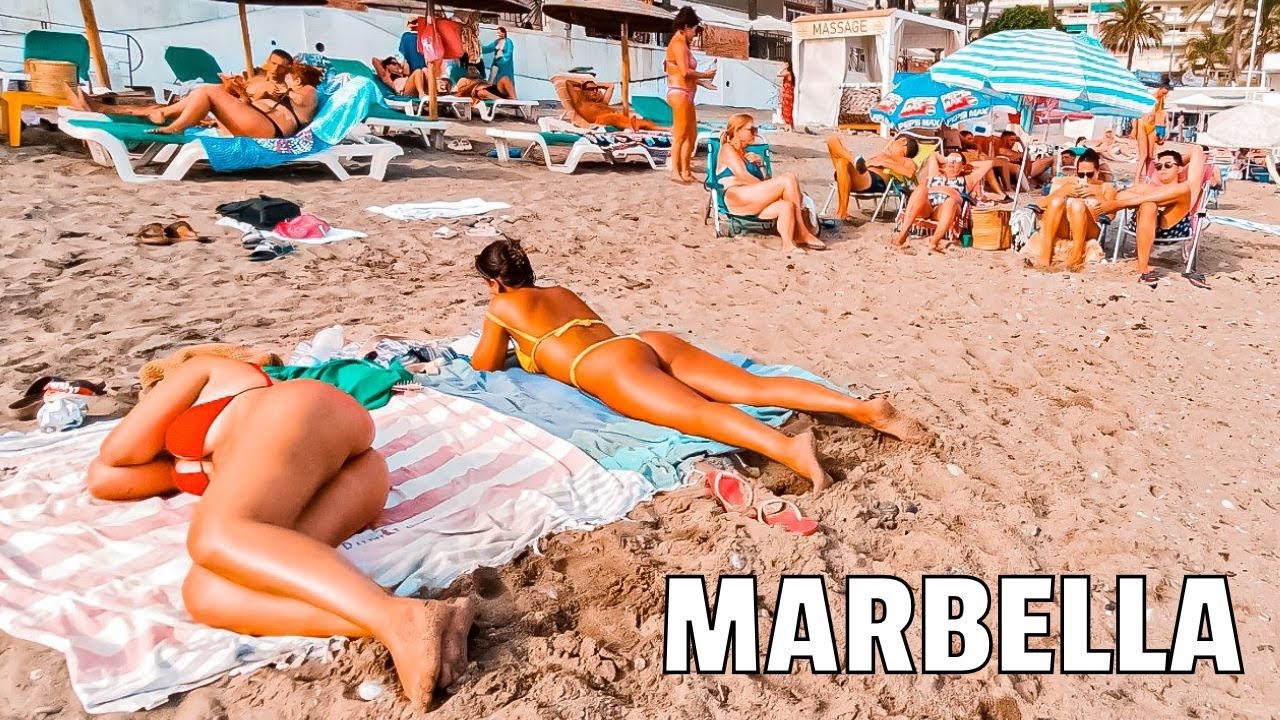 Spain Beach Walk [4K] ☀️ Beautiful Evening in Marbella Playa de la Fontanilla
Playa de la Fontanilla is a family-friendly haven, with its calm waters and gentle slope making it ideal for children to splash and play. The golden sands here invite sunbathers to stretch out and unwind. Meanwhile, Playa Artola (Cabopino) provides a serene escape, with its natural sand dunes and hidden coves creating an intimate setting for those seeking tranquility.
Puerto Banús is a playground for the rich and famous, where extravagance and glamour take center stage. The marina is a visual spectacle, with a breathtaking array of luxury yachts that mirror the opulence of the surrounding boutiques and restaurants. High-end fashion brands and jewelers line the promenade, inviting visitors to explore the latest trends and indulge in a shopping spree.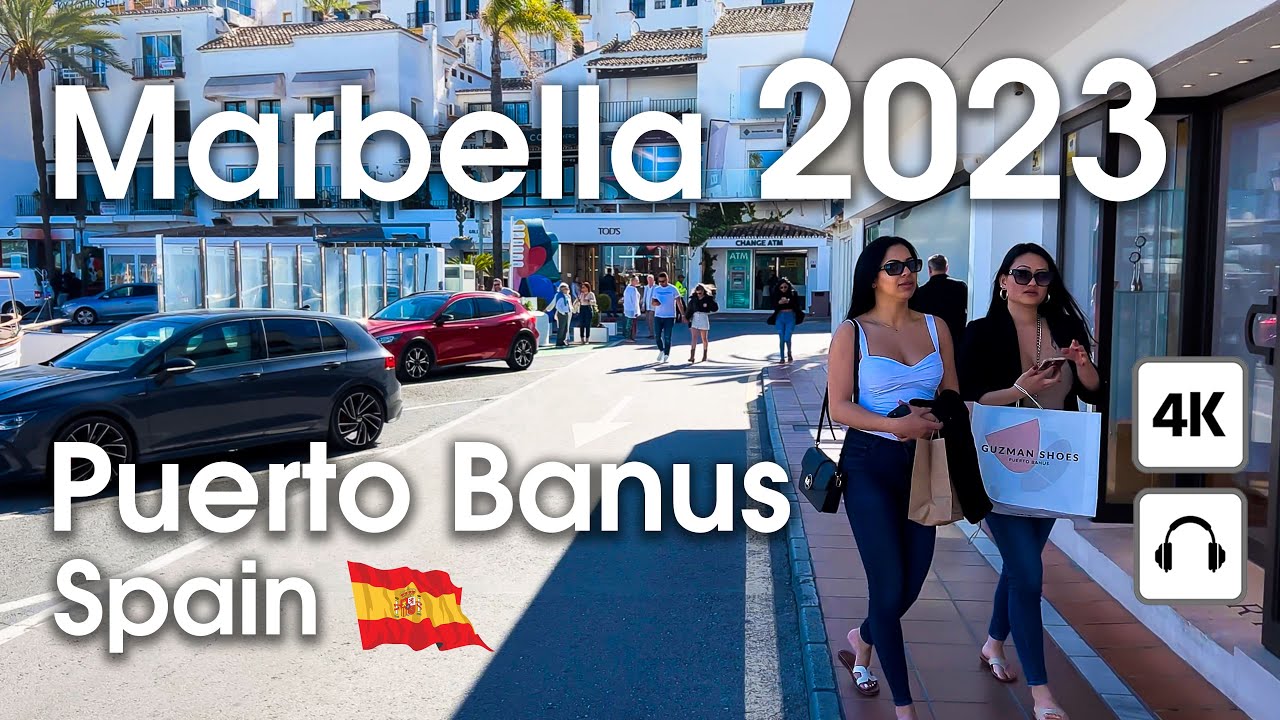 Marbella 🇪🇸 Playa Puerto Banus [ 4K ] Walking Tour
Dining in Puerto Banús is a gastronomic journey, with world-class restaurants offering a fusion of international flavors and Mediterranean delights. As night falls, the marina transforms into a dazzling hub of entertainment, with beach clubs, bars, and lounges inviting you to dance the night away in style.
Marbella's commitment to preserving its cultural heritage is evident in its diverse array of museums. The Ralli Museum is a testament to contemporary Latin American art, housing an impressive collection of sculptures, paintings, and artworks that showcase the region's creative spirit.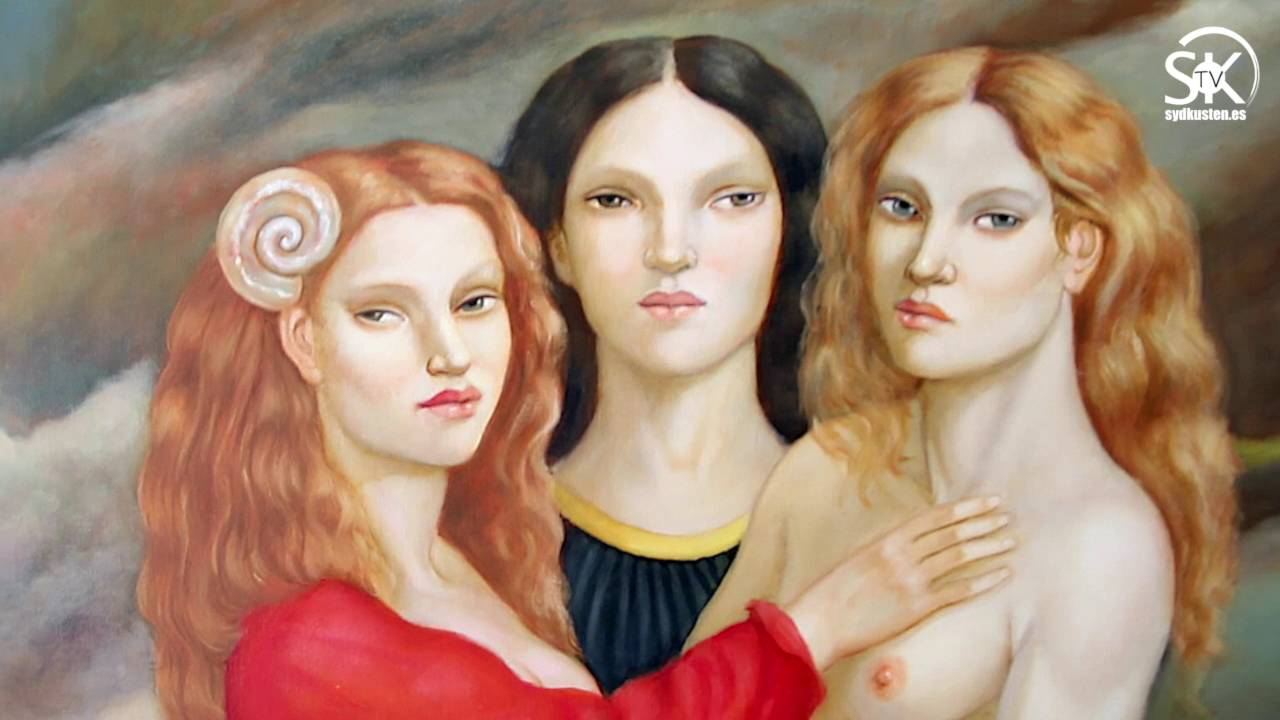 Visitors can immerse themselves in the vibrant colors and thought-provoking compositions that adorn the museum's walls. The Bonsai Museum offers a unique insight into the art of cultivating miniature trees, with each bonsai telling a story of patience, dedication, and craftsmanship.
The Marbella Archaeological Museum transports visitors back in time, with its exhibits shedding light on the city's Roman and Moorish past through intricate artifacts and archaeological findings.
The Sierra de las Nieves Natural Park is a haven for nature enthusiasts and adventure seekers alike. The park's extensive network of hiking trails meander through breathtaking landscapes, from dense forests of Spanish firs to meadows adorned with wildflowers.
🇪🇸 ⛰ HIKE | Cerro Cascajares 1416 m | Sierra de las Nieves | Andalusia | 4k | GoPro | Drone Footage
The pièce de résistance is undoubtedly "La Concha," a mountain peak that stands as an iconic symbol of Marbella. The ascent to its summit is a challenging yet rewarding experience, offering panoramic views that stretch from the city to the coastline and beyond. The hike provides an opportunity to connect with nature, breathe in the crisp mountain air, and witness the changing colors of the landscape as the day progresses.
As the sun sets over Marbella, the city transforms into a vibrant playground of nightlife and entertainment. Begin your evening with a leisurely stroll along the Paseo Marítimo, where the sea breeze mingles with the chatter of fellow strollers.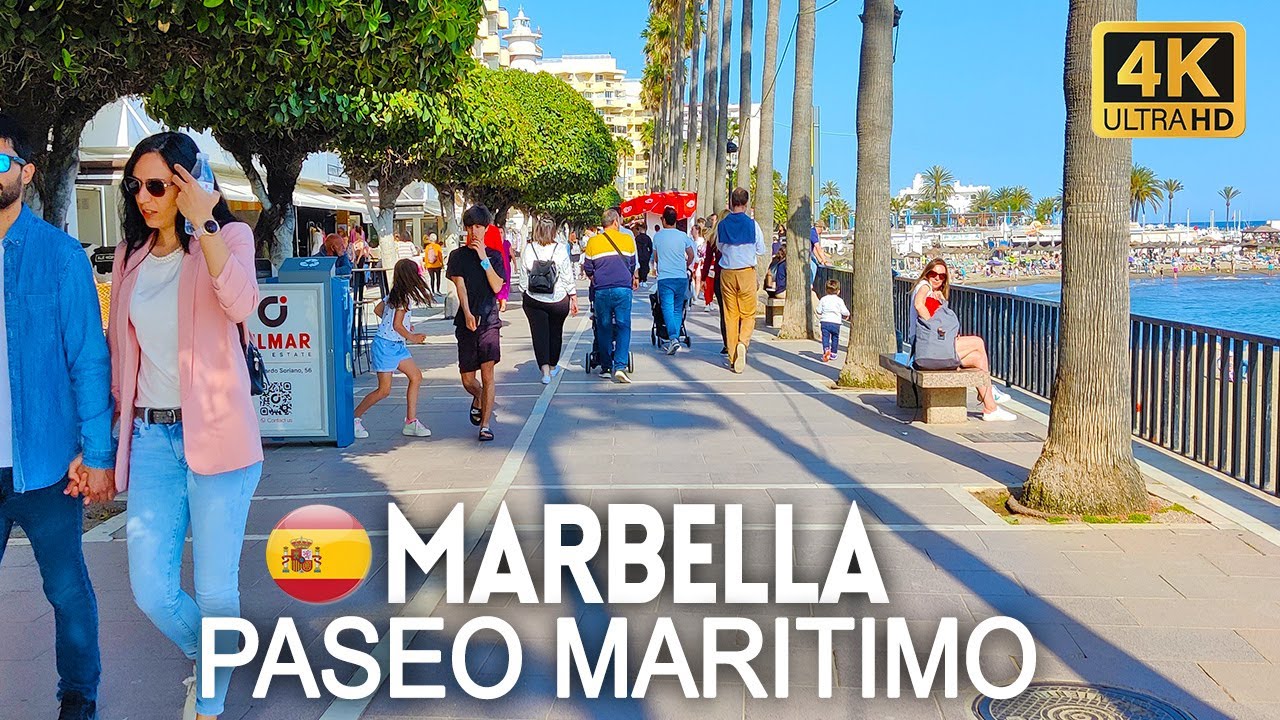 4K Walking Tour of Marbella Paseo Maritimo, Malaga, Spain - April 2022
Puerto Banús comes alive in the evening, with its beach clubs and bars hosting renowned DJs, live music performances, and themed parties that keep the energy high into the early hours. If you're seeking a more traditional experience, the Old Town offers a more relaxed and intimate ambiance, with tapas bars, taverns, and local restaurants providing a taste of authentic Spanish culture.
Marbella's reputation as a golfer's paradise is well-deserved, and the city boasts a remarkable selection of world-class golf courses that blend seamlessly into the stunning landscape. Teeing off against a backdrop of rolling hills, azure skies, and perfectly manicured fairways creates an unparalleled golfing experience.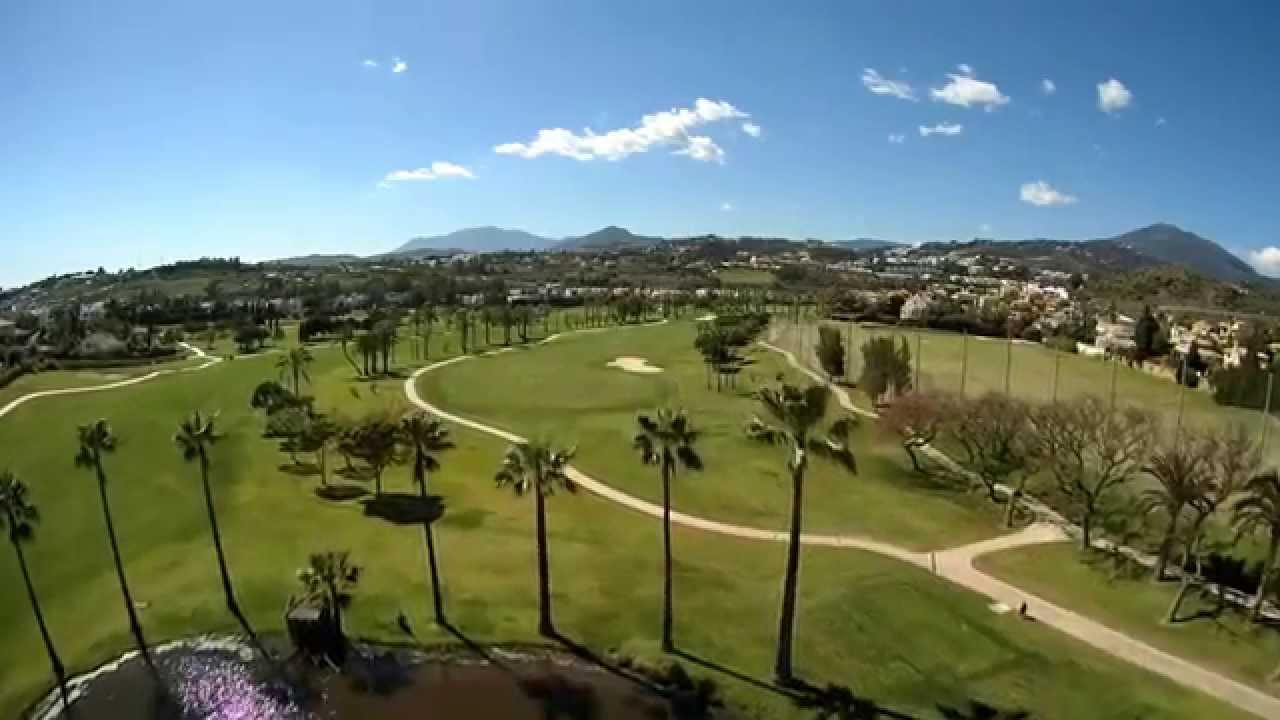 Los Naranjos Golf Club Marbella
Los Naranjos Golf Club is known for its challenging yet enjoyable course, where strategically placed bunkers and water hazards keep players on their toes. Real Club de Golf Las Brisas is a picturesque haven, with its lush greens and panoramic views providing a serene backdrop for a round of golf. Whether you're a seasoned golfer or a novice looking to take up the sport, Marbella's golf courses offer an exceptional fusion of sport and natural beauty.
Marbella's culinary scene is a vibrant tapestry of flavors, offering a delectable journey through both traditional Spanish cuisine and international gastronomy. Embark on a culinary adventure as you explore the city's array of restaurants, tapas bars, and markets.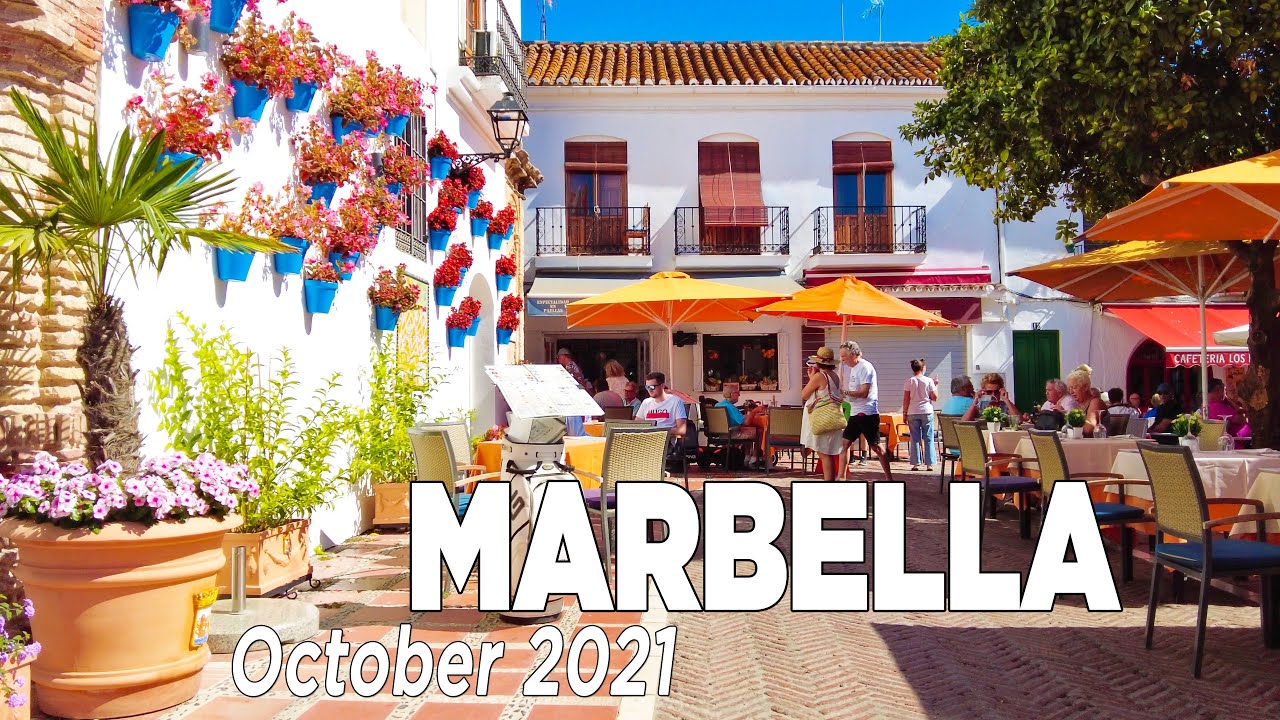 Marbella Old Town, Restaurants - Walking Tour in October 2021, Malaga, Costa del Sol, Spain [4K]
Begin your day with a leisurely breakfast at a local cafe, where you can savor Spanish pastries, freshly brewed coffee, and freshly squeezed orange juice. For lunch, head to one of Marbella's seafood restaurants, where you can indulge in a feast of freshly caught seafood, including grilled sardines, paella, and succulent prawns.
As evening approaches, the city comes alive with a vibrant nightlife centered around its culinary offerings. Wander through the charming streets of the Old Town, where you'll discover hidden tapas bars serving a variety of small plates bursting with flavor. Sample traditional Spanish tapas such as jamón ibérico, patatas bravas, and croquetas while sipping on local wines and enjoying the convivial atmosphere.
Nestled along the pristine shores of the Costa del Sol in southern Spain, Marbella stands as a dazzling gem in the crown of the Mediterranean. Renowned for its luxurious lifestyle, rich cultural heritage, and breathtaking natural landscapes, this coastal city has captivated the hearts of both tourists and expatriates alike.
From its golden beaches and world-class resorts to its historic Old Town and vibrant nightlife, Marbella offers an unparalleled blend of relaxation, sophistication, and authenticity that has earned it a reputation as one of Europe's premier destinations.
Marbella's history is a tapestry woven with the threads of ancient civilizations and modern developments. With its origins dating back to Roman times, the city has seen the rise and fall of empires, leaving behind a rich cultural heritage that is palpable to this day. The ancient Roman settlement of Salduba, which once occupied the area, is still commemorated in the city's archaeological sites and museums.
In the medieval era, Marbella was under Moorish rule, and the legacy of this period can be experienced in the charming narrow streets and whitewashed buildings of the Old Town (Casco Antiguo). The Castillo de Marbella, a Moorish castle dating back to the 9th century, stands as a testament to this era and offers panoramic views of the surrounding city and coastline.
Marbella's reputation as a playground for the wealthy and elite is well-deserved. The city boasts an impressive selection of high-end restaurants, designer boutiques, and upscale resorts that cater to the most discerning tastes.
The renowned Puerto Banús, a luxurious marina lined with extravagant yachts and glamorous boutiques, exemplifies the opulent lifestyle that Marbella is known for. Celebrities, dignitaries, and jet-setters flock to Marbella year-round to bask in its lavish offerings.
The beaches of Marbella are nothing short of spectacular. With over 27 kilometers of coastline, the city offers a variety of sandy shores to suit every preference. Playa de la Fontanilla and Playa Nagüeles are popular choices for families and sunbathers seeking relaxation, while more adventurous souls can explore the secluded coves and crystal-clear waters of Playa Artola (Cabopino) or Playa Puerto Banús.
Beyond its beaches, Marbella is enveloped in breathtaking natural beauty. The nearby Sierra de las Nieves Natural Park, a UNESCO Biosphere Reserve, offers hiking trails that wind through lush forests, sparkling streams, and rugged mountain terrain. The park is also home to the iconic "La Concha" peak, which towers over Marbella and provides stunning panoramic views of the surrounding region.
While Marbella is often associated with luxury and leisure, it also offers a rich cultural experience that showcases its historical roots and artistic spirit. The Old Town, with its narrow cobblestone streets and flower-adorned balconies, exudes a distinctly Andalusian charm. Visitors can explore the Plaza de los Naranjos (Orange Square), a picturesque square surrounded by historic buildings and adorned with orange trees.
Art enthusiasts will find a haven in Marbella's many galleries and cultural centers. The Ralli Museum, for instance, showcases an impressive collection of contemporary Latin American art, while the Bonsai Museum offers a unique glimpse into the world of miniature trees.
Yes, Marbella is an excellent destination for a family vacation. With its beautiful beaches, family-friendly resorts, and attractions like the Old Town and water parks, there's plenty for both parents and children to enjoy. The city's relaxed atmosphere, combined with its array of activities, makes it a welcoming choice for families seeking a well-rounded getaway.
Marbella offers a variety of stunning beaches to suit different preferences. Playa Puerto Banús is known for luxury and beach clubs, while Playa de la Fontanilla is perfect for families with its shallow waters. Playa Artola (Cabopino) offers a quieter and more natural setting, ideal for those seeking tranquility away from the crowds.
Yes, Marbella boasts several historical attractions. The Old Town (Casco Antiguo) is a treasure trove of history with its charming streets, ancient architecture, and the Plaza de los Naranjos. The Marbella Archaeological Museum and the Castillo de Marbella offer insights into the city's Roman and Moorish past, providing a glimpse into its rich heritage.
We hope you learned more about best things to do in Marbella. Marbella, Spain, offers a captivating blend of luxury, culture, and natural splendor, ensuring an unforgettable vacation experience.
Whether you're seeking relaxation, adventure, or a taste of the high life, these best things to do in Marbella promise an enriching and memorable journey through this Mediterranean paradise.
Share:
Twitter

|
Facebook

|
Linkedin