Troutfly Lake Outpost - Experience The Jewel Of The North
The Troutfly Lake Outpost is located 60 air miles east of Pickle Lake, Ontario.
Many in the area believe this lake to be "the jewel of the North," as it is a very rare crystal clear deep lake for Northwestern Ontario. The lake is 5 miles long and 1.5 miles wide, with a total area of 2500 acres.
This lake system feeds the world-renowned Albany River, which is noted for trophy Brook Trout fishing.
The camp features a log building with sleeping accommodations for eight to ten people, as well as hot and cold running water, showers, a wood stove, a propane cook stove/oven, a refrigerator, and all of the necessary household goods (cups,plates, silverware, pans, etc.).
COPYRIGHT_BUG: Published on https://www.bugbog.com/troutfly-lake-outpost/ by Velma Battle on 2022-07-22T10:29:18.651Z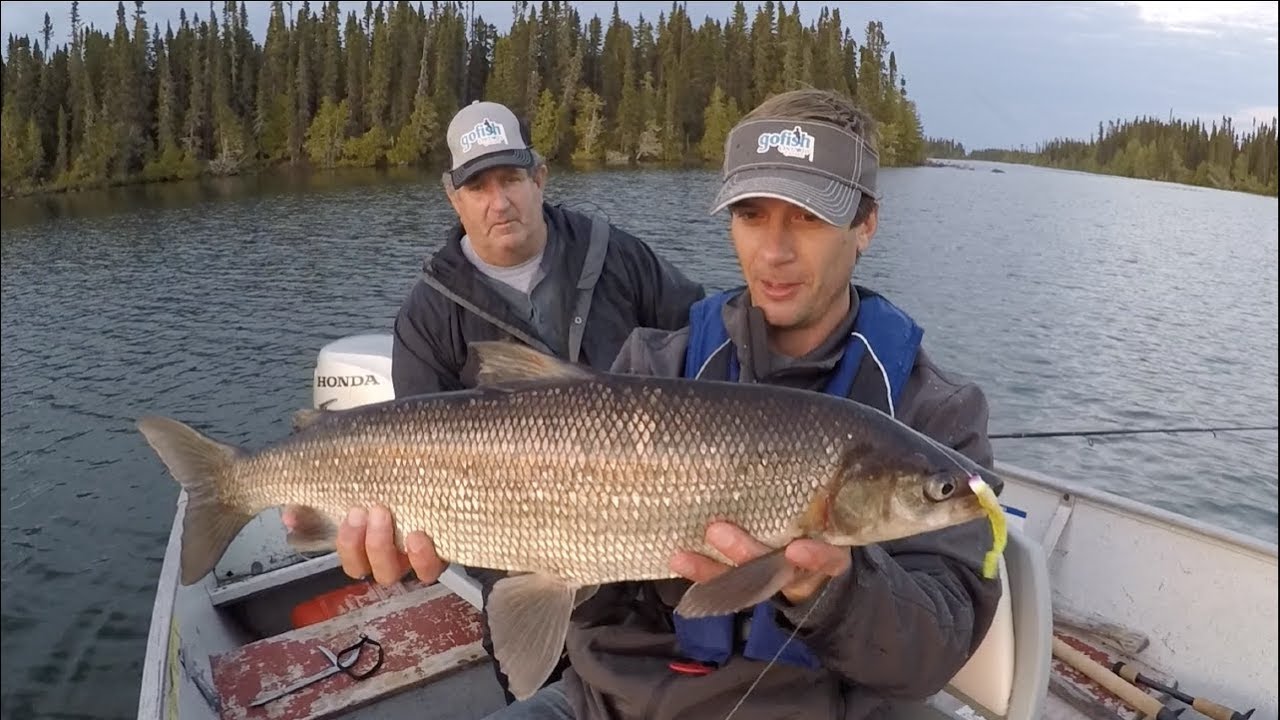 Catching big WHITEFISH (Troutfly Lake Outpost)!
It also has walkways leading to a dock and a fish cleaning house, as well as a porta potty and an outhouse, and a fish cleaning house.
An outstanding solution for floating docks, aluminum boats that are deep and wide, and motors that are four stroke Honda.
You will have access to a wide variety of fishing spots thanks to the fact that there are three distinct lakes—Troutfly, North Troutfly, and Red—that can be reached by boat, in addition to two lakes and ponds that can be reached through a short portage.
You will have the opportunity to fish for 5 different species over the course of your excursion. Since 1975, we have had clients coming to this Outpost, and they report that they want to continue doing so for a good many more years to come.
Troutfly Lake is the place to go if you are interested in going on a fly-in fishing excursion to a secluded location where you have the opportunity to catch lakers, brookies, and pike that are of world-class quality.
A stunningly gorgeous lake with crystal blue water that is 5 miles long, 1.5 miles wide, and covers a total of 2500 acres.
This is one of the few lakes that can provide an angler with the opportunity to target such a wide variety of fish species, as it is teeming with lake trout, walleye, northern pike, and whitefish in addition to world-class brook (speckled) trout, which can be found in the creeks and ponds at the south end of the main lake.
This lake is prone to being buffeted by strong winds, which presents a potentially hazardous situation for inexperienced boaters.
Northern pike, walleye, whitefish, lake trout, and naturally occurring brook trout can all be found in Troutfly Lake.
These are the five species of troutflies that you need to catch in order to complete the list and totally enjoy the experience.
Because the MNR has also designated this lake as a "conservation lake," the possession restrictions for these fish are decreased to a combined total of just one lake trout, two walleye, and two northern pike.
Every single trophy fish that is caught is must be released. When fishing for brook (speckled) trout, you must catch and release your fish.
Two spinning rods and reels are advised for each angler. Between reel problems, the overall risk of damage, and the constant possibility of losing one, it's always a good idea to carry a spare! Knowing how windy this lake can be.
Prepare three meals every day and bring light snacks for the boat. Within the cabin, there is a BBQ and a propane stove/oven for cooking. Potatoes are filling, but they may be used for both dinner and breakfast. To vary things up, you can make salads with them.
Walleye - Jointed crankbaits, soft plastics on 1/4 oz jig heads, Shad Raps, or similar baits with various running depths

Pike - Pink, perch, and shiner colored joined crankbaits worked well. Small bucktails and Mepps spinners

Lake Trout - Heavy jig heads (1/4-1/2oz) with a white split tail or paddle tail soft plastics for lake trout. Of course, the white tube jig was effective, and it was part of the double-header. Large hair jigs with weights hefty enough to reach the bottom.

Whitefish - Shad raps 15' or longer and giant silver or yellow spoons were the ticket for these voracious feeders.

Brook Trout - Small Mepps in 1 and 2 sizes, as well as small Cleos, were popular lures. While fly fishing, they also caught muddlers, woolly buggers, and Clousers.
Troutfly Lake is exceptionally clear and appealing, even from a satellite view on Google Maps. Your voyage begins with a bird's-eye view of the lake, observing the reefs and islands and speculating on where the camp is located on the north end and what awaits you in Red Lake.
Share:
Twitter

|
Facebook

|
Linkedin