13 Tourist Destinations That Lifted COVID Travel Restrictions - Is It Really Safe To Travel Now?
As governments around the world are starting to lift up coronavirus restrictions and shift their approach to accepting Covid-19 as a manageable part of daily life, the travel industry is hoping that 2022 will be the year for a great comeback. Following two years of border closures, cruise cancellations, and travel restrictions, 2022 is the year that many people, particularly tourists, are looking forward to returning to their favorite destinations and checking new ones off their travel bucket lists.
Bookings at travel agencies and tour operators have increased significantly. As a result, we have compiled a list of top tourist destinations lifted covid travel restrictions and are now open to tourists.
a map with a camera, envelope, notebook, pen and a hand holding a face mask with words is it safe to travel now?
The COVID-19 pandemic has brought global travel to a halt on an unprecedented scale, with restrictions and travel bans imposed all over the world. One of the questions being asked is it safe to travel again in 2022?
COPYRIGHT_BUG: Published on https://www.bugbog.com/tourist-destinations-lifted-covid-travel-restrictions/ by Velma Battle on 2022-03-26T05:44:32.535Z
The answer to this question is that it depends on the country to which you travel. You may need to be vaccinated against coronavirus, tested, or both before traveling. As a result, it is critical to check the current travel restrictions and vaccination recommendations of the country to which you are traveling. Also, keep in mind that travel in 2022 will be different than it has been in the past. Mandatory testing, vaccination passports, and quarantine requirements will play a significant role in travel in 2022.
Every day, we see more and more destinations reopening their borders and easing testing requirements or being eliminated entirely. We have then come up with a list of top tourist destinations that have lifted COVID travel restrictions that you can now visit this year of 2022.
Domestic flight passengers flying to Puerto Rico beginning March 10 will no longer be required to complete an official Travel Declaration form, provide a negative COVID-19 test result, or show proof of vaccination. Mask mandates and capacity limits will also be lifted for public and private businesses and establishments such as restaurants, bars, theaters, and event venues.
The Bahamas, which is located in the Caribbean, is also easing entry requirements. As a result, visitors to the islands no longer have to take a COVID-19 rapid antigen test on the fifth day of their stay.
Beginning April 1, fully vaccinated visitors to Canada will no longer be required to provide a negative COVID-19 test before entering the country. Travelers may be randomly selected for testing upon arrival, but they will not be required to quarantine while waiting for test results.
Australia, one of the most popular overseas destinations, has officially reopened to vaccinated travelers, with Western Australia recently becoming the country's last state to lift interstate and international travel restrictions.
From March 6, international visitors to Ireland will be able to do so without being subject to COVID-19 restrictions. That means there's no need to provide proof of vaccination or recovery, negative test results, or even fill out the previously required Passenger Locator Form (PLF).
Late last month, Iceland lifted all remaining COVID-19 restrictions. International visitors can currently visit the European island country without providing proof of COVID-19 vaccination, a negative test, or mandatory quarantine.
Thailand is loosening travel restrictions, even more, this spring. Visitors who have been fully vaccinated will no longer be required to submit a negative COVID-19 test result before entering the country beginning April 1. However, a COVID-19 RT-PCR test and a rapid antigen test are still required upon arrival, as well as a rapid antigen test on the fifth day.
Costa Rica will no longer require travelers to complete an online Health Pass, and unvaccinated travelers will no longer be required to purchase a travel insurance policy beginning April 1. Furthermore, from April 1, establishments such as sports, cultural and academic institutions, and even nightclubs will be able to operate at full capacity without the need for vaccination QR codes.
Cambodia is now open to fully vaccinated visitors. Those with proof of COVID-19 vaccination can currently visit without quarantine or testing requirements and can obtain visas on arrival.
At the moment, fully vaccinated travelers to the Maldives are not required to provide a negative COVID-19 PCR test upon arrival, nor are they required to provide a negative PCR test prior to departure. However, all inbound international travelers are still required to complete the Traveler Health Declaration form within 48 hours of their flight.
Italy also recently relaxed entry requirements for visitors from non-European Union countries, such as the United States, last week. A negative COVID-19 test result is no longer required for fully vaccinated travelers as of March 1. Furthermore, unvaccinated individuals arriving in Italy with a negative test result can avoid quarantine. Furthermore, valid proof of recovery from COVID-19 will be accepted by Italian officials. From April 30, Italy will also relax mask requirements.
New York City has relaxed restrictions, and the city's divisive COVID-19 vaccine mandate for select indoor businesses such as restaurants and entertainment venues expired on March 7.
Americans will soon be able to visit Hawaii much more easily. The state will discontinue its Safe Travels program for domestic tourists on March 25. This means that when visiting Hawaii, U.S. visitors will no longer be required to create a Safe Travels account, show their COVID-19 vaccination status, or take a pre-travel test.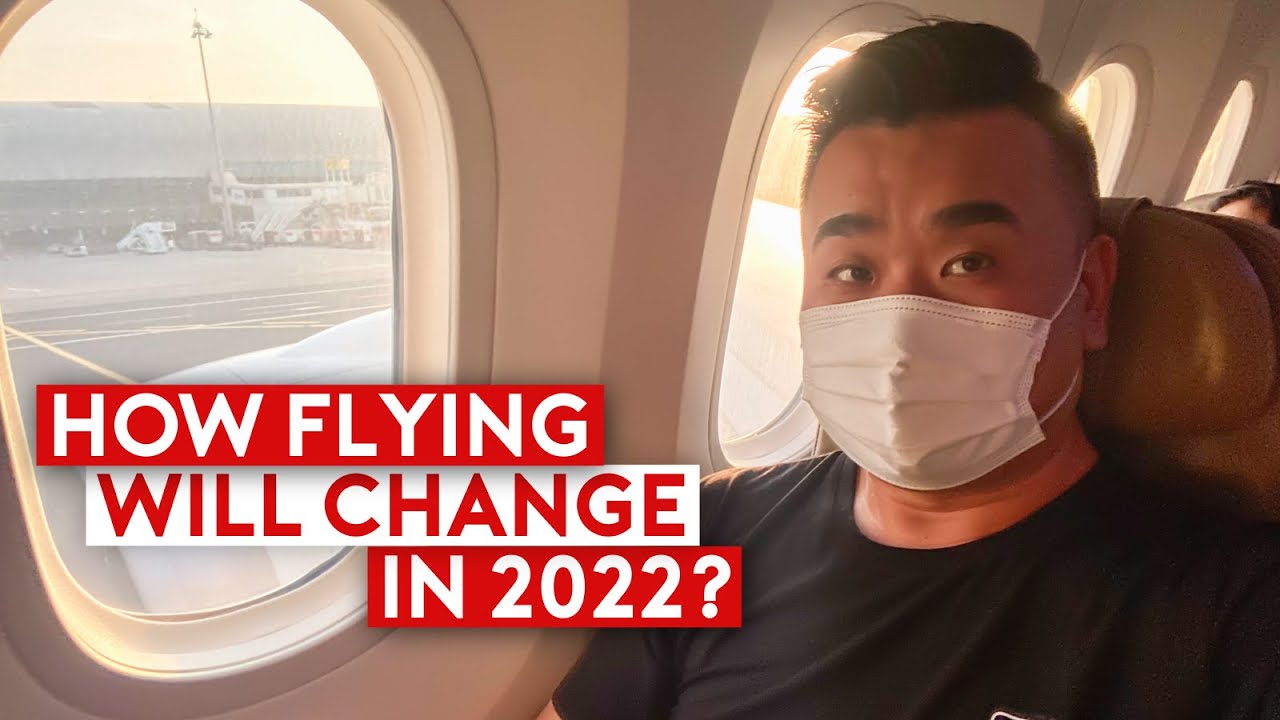 How Flying Will Change in 2022? Will Travel Ever be the Same Again?
The best way to prepare for travel in 2022 is to know all of the rules and stay up to date on all of the latest news and guidance. If you're unsure, we recommend speaking with one of our expert Travel Consultants for assistance in booking a trip that works for you. It is also critical to obtain the proper COVID travel insurance and to ensure that you have all necessary documentation and proof of vaccinations before departing.
We couldn't be happier to see travel returning to normal. Though our fight against COVID is far from over, we can confidently say that we are making progress as more and more countries open their borders and welcome tourists. If we've learned anything, it's that we never know what the new year will bring. But it is our great wish that 2022 be an incredible year of returning to whatever type of travel is best for each of us. Hopefully, you will be able to use the list of top tourist destinations that have lifted COVID travel restrictions that we have provided in this article. Best of luck with your great travel escapade this year of 2022.
Share:
Twitter

|
Facebook

|
Linkedin