Severe Droughts In Europe Are Disrupting River Cruising
It is reported to be one of the most severe droughts in Europe in at least 500 years, and it is causing major disruptions to commerce this summer as a result of the fact that some major rivers have become too shallow to allow ships to pass through them.
The effect of climate change is slowing down the transport of goods and commodities along the interior waterways of the continent, but it is also increasingly causing problems for the river cruise industry.
Portions of the Rhine and Danube Rivers, both popular for river cruising, are impassable due to partially dried-up beds. Due to historically low water levels in these two major channels, even vessels that can sail through have had to reduce their load capacities.
COPYRIGHT_BUG: Published on https://www.bugbog.com/severe-droughts-in-europe/ by Velma Battle on 2022-09-01T03:43:55.078Z
Last week's rain in Germany provided some relief, but it is likely to be short-lived. According to the European Drought Observatory, nearly 65 percent of the European Union is currently under drought warnings, and researchers believe that droughts will become more common in the future as large storms deliver heavy rainfall and flooding to other parts of the world.
As a result, many guests attempting to sail on their dream European river cruises in recent months have had to deal with unwelcome and inconvenient itinerary changes, such as missing planned excursions and spending part of the trip sitting on tour buses rather than taking in leisurely views from onboard their vessels.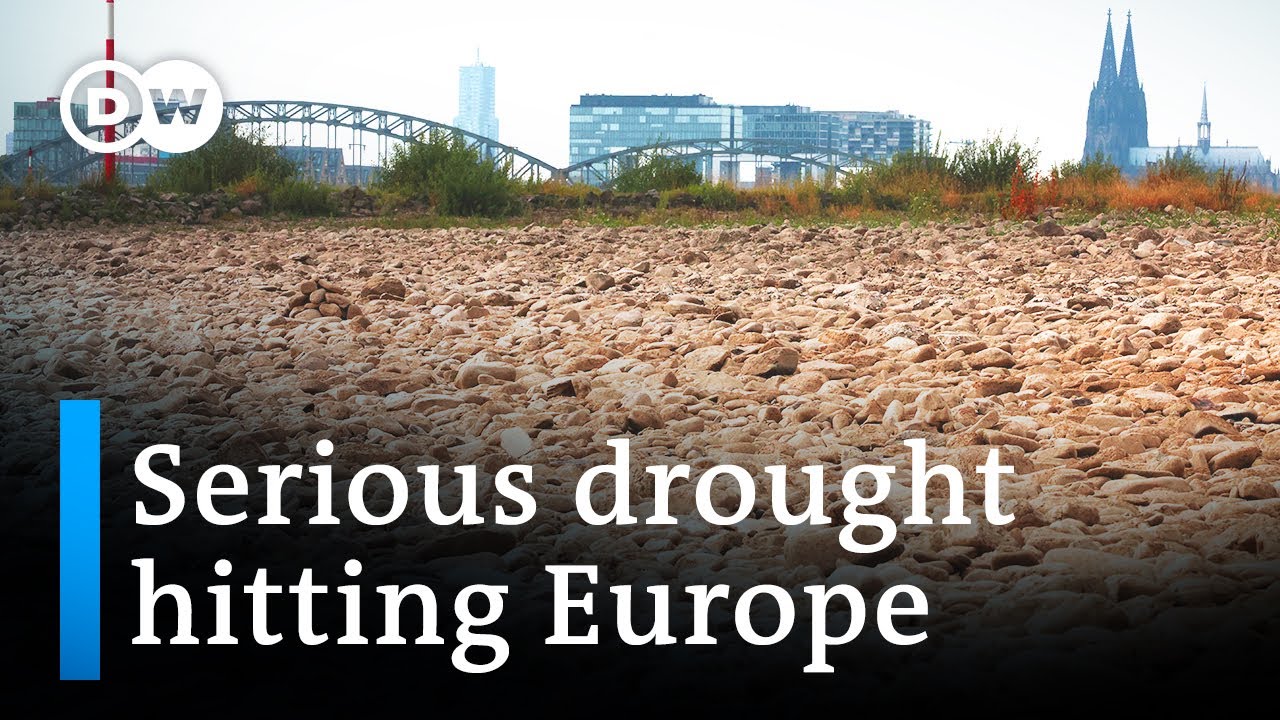 Europe's rivers are running dry as the climate crisis worsens | DW News
Some customers are understandably upset because part of the appeal of river cruising is that guests can stay in the same accommodations throughout their vacation, enjoying gourmet meals, onboard activities, and other enrichment along the way. However, cruise lines usually try to compensate affected passengers by offering them a future cruise credit equal to a percentage of the cost of their current sailing, though this is unlikely to satisfy everyone.
River cruising is now a multibillion-dollar industry that is growing in popularity, ranking third among Virtuoso's top pre-pandemic travel trends for 2019—beating out even the luxury cruise segment. According to The New York Times (NYT), 1.6 million people traveled through Europe's waterways in 2018, nearly doubling the number of river cruisers recorded in 2013.
Many of those passengers are over the age of 55, and the majority are from North America, according to the trade group Cruise Lines International Association (CLIA).
Rudi Schreiner, president and co-owner of AmaWaterways, told the New York Times that when the Lower Rhine's water levels fall too low, guests are bused to a nearby town for an excursion. They are then transported downriver to a location with higher water levels where they will meet their ship and continue their cruise.
Shreiner stated that his company is researching new technologies to reduce the drafts of its ships so that they can sail through shallower waters. "I don't see river cruising going away," he said. "I notice changes."
"We are currently able to sail the vast majority of our river itineraries without interruptions," Viking said in a statement last week. "However, water levels on the lower Danube River—near Bulgaria—remain unusually low, and our nautical team is constantly monitoring the situation."
These low water levels will have an impact on certain itineraries to varying degrees. Guests and Travel Advisors will be notified directly by Viking Customer Relations if we believe their itinerary may be impacted.
Viking has some distinct advantages when it comes to dealing with such disruptions. The line owns and operates its ships, and it also has a dedicated nautical team that monitors water levels in order to predict potential problems.
When the circumstances demand it, Viking strategically launches a pair of sister ships, both on the same itinerary but sailing in opposite directions. When the water levels become too high along the route, guests and their luggage are seamlessly transferred to the next ship, which is waiting to continue their journey on the other side.
According to Ellen Bettridge, president and CEO of Uniworld, her company came up with a different solution to the challenges of changing weather patterns in Europe. The line expanded into luxury train travel last year, introducing itineraries that combine river cruising with land-based segments.
"

"

"While future weather changes cannot be predicted, we are preparing for them," she said in a statement. "Because of our long history and unparalleled relationships in the travel industry, we have been able to be flexible in creating alternate itineraries."
Bettridge also confirmed that the majority of Uniworld's voyages are still unaffected by water-level issues, but that the company has been forced to cancel 7% of its cruises.
Share:
Twitter

|
Facebook

|
Linkedin