Recent Consumer Price Index Shows Impact On Travel
Based on the latest report, a recent consumer price indexrevealed how it affects travel. According to the most recent Consumer Price Index (CPI) report from the Bureau of Labor Statistics, prices went up marginally in August.
This makes inflation more severe for people who are considering taking a trip, and it may prompt the Federal Reserve to raise interest rates the following week. The Consumer Price Index (CPI) increased by 0.1 percent in August, which is a slight increase from the month-to-month movement of zero percent in July.
However, the CPI increased by 8.3 percent over the past year in August, which is a slight slowdown from the 8.5 percent annual growth rate in July.
The annual inflation rate in the United States fell for the second month in a row to 8.3% in August 2022, the lowest in four months, from 8.5% in July but above market expectations of 8.1%.
The energy index increased by 23.8% in August, compared to 32.9% in July. Smaller increases were reported for gasoline (25.6% vs 44%) and fuel oil (68.8% vs 75.6%), while natural gas (33% vs 30.5%) and electricity (15.8%, the highest since August 1981) inflation accelerated.
Meanwhile, food inflation increased to 11.4%, the highest since May 1979, shelter (6.2% vs 5.7%), and used cars and trucks (7.8% vs 6.6%). Consumer prices rose 0.1% month on month, following a flat reading in July and falling short of forecasts of a 0.1% drop. The US CPI index was 296.17 points in August, compared to 296.28 points the previous month and 295.53 points expected by the market.
See video report below.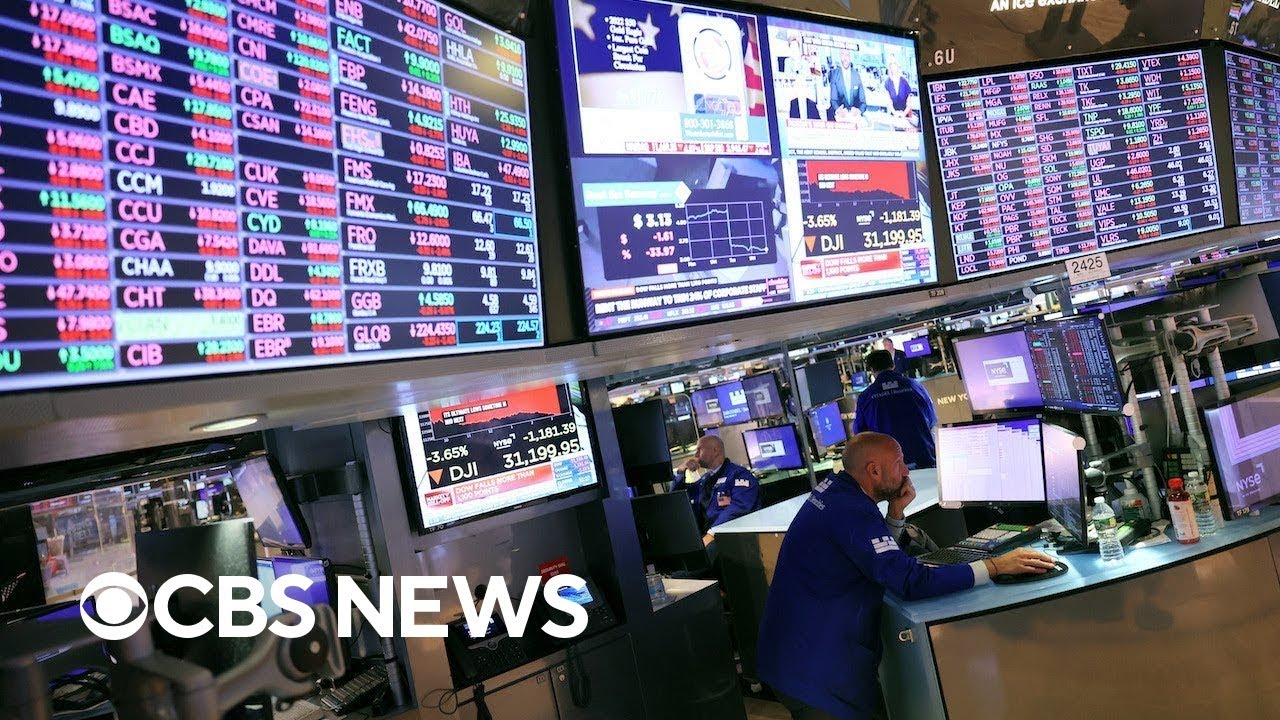 Stock market tumbles after August Consumer Price Index report
According to Sally French, a travel expert at NerdWallet, the most recent inflation data offers some reassuring information for consumers who are concerned about the cost of their vacations. The summer of 2022 saw hotel and airfare prices reach all-time highs, but those levels have since stabilized at their current levels.
The Consumer Price Index revealed that the price of gasoline continued its significant decline, falling by 10.6 percent in August despite the fact that the economy is still struggling. The national average price for a gallon of gas started the week at $3.72, which is a significant decrease from the all-time high of $5.01 that was reached in the middle of June.
There were also several positive price changes for industries related to travel this month, including a decrease of 8.8 percent in the prices of airfares, a decrease of 4.6 percent in the prices of rental cars, and a decrease of approximately 2.3 percent in the prices of hotel room rates.
"Even though prices are dipping, they are still mostly higher than they were this time last year, when there were more travel restrictions," continued French. "The reason for this is because there are a lot more people trying to travel."
Airline ticket prices are expected to remain 33 percent higher in August 2022 compared to August 2021 as a result of a number of factors, including high travel demand, rising jet fuel prices, and staffing shortages.
According to the Sally French, 2022 prices are also significantly higher than their pre-pandemic levels. The cost of airfare for August 2022 is nine percent higher than the cost of airfare for August 2019. If you're building your next vacation budget based on a trip in 2019, be aware that you'll likely pay much more now for pretty much every expense than you would have paid back then.
The Consumer Price Index (CPI) reported earlier this month that the cost of renting a car increased by 48 percent between July 2019 and July 2022. This increase is significantly higher than the seven percent increase in hotel prices during the same time period and the 16 percent increase in the cost of airfare.
Share:
Twitter

|
Facebook

|
Linkedin