New Travel Trends Survey Finds American Travelers Eager To Explore
Based on the findings of a new travel trends survey of 500 people who have recently traveled, the majority of United States citizens have a strong desire to get out of their comfort zones and discover new places, and they are not particular about when they do it.
Travel, a department of the Adventure Travel Trade Association, has teamed up with World Nomads, a company that offers insurance for adventure travelers, to create this product.
The vast majority of people who travel have travel intentions (94 percent), and 93 percent of those people say they intend to take two or more trips in 2023.
While the majority of Americans (65 percent) are planning to stay within the United States for their vacations, the remaining respondents to our survey said that they would be traveling to Europe (52 percent of international travelers), Asia (19 percent), South America (19 percent), and Mexico (19 percent) (15 percent).
COPYRIGHT_BUG: Published on https://www.bugbog.com/new-travel-trends-survey/ by Velma Battle on 2022-12-19T09:59:20.104Z
Millennials are defined as individuals who are between the ages of 26 and 41. According to a survey published by Amex Travel, millennials are driving significant travel trends, beginning with a demand for bucket-list vacations to Europe, Africa, the Galapagos Islands, and Antarctica. Hendley said:
"

"

Dream destinations are coming back into focus.- President of American Express Travel, Audrey Hendley
Note that a majority of respondents (55%) say that they want to book a once-in-a-lifetime vacation in 2022 and that this desire is strongest among Millennials (67%) and GenZers (65%).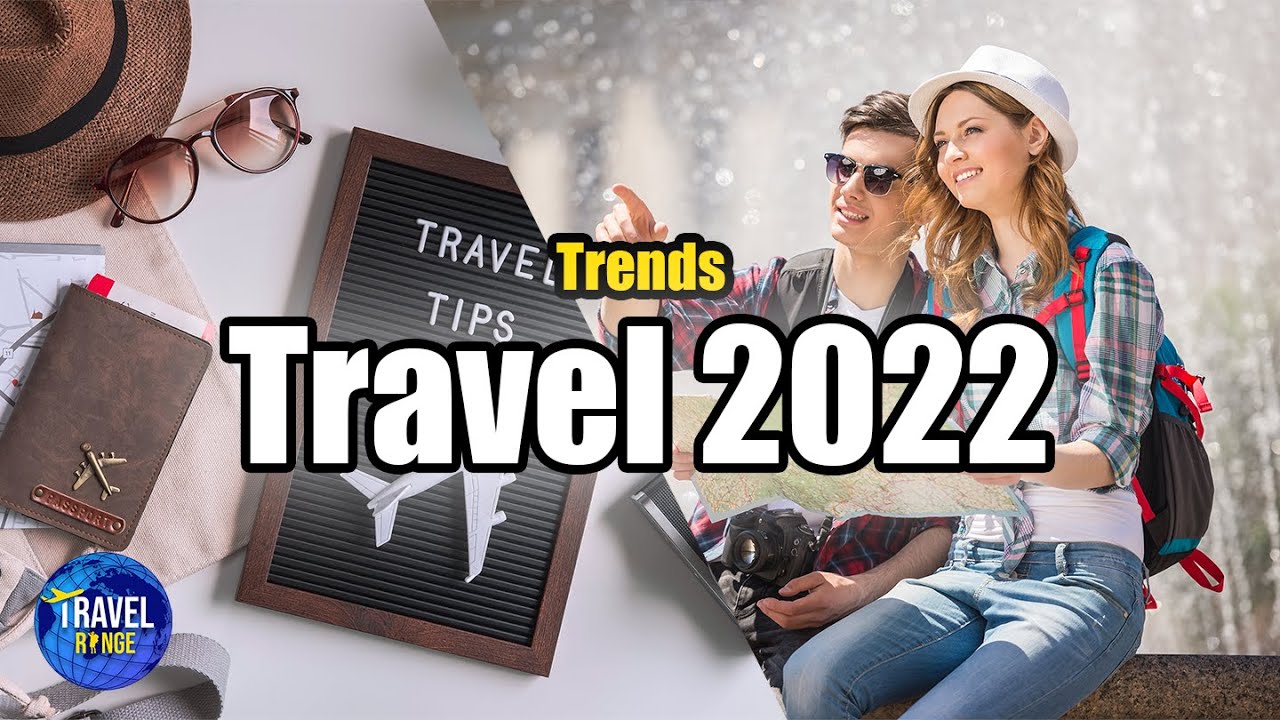 The New Travel Trends In 2022
Two-thirds of respondents (65%) say that they would rather take their dream vacation than purchase a new automobile, and nearly half (49%) of millennials are willing to travel solo to their bucket-list destination of choice.
Millennials are at the forefront of yet another significant trend known as impact travel, which refers to the process of making a positive contribution to the world through one's travels.
Eighty-one percent of all respondents want to visit a place where they can completely submerge themselves in the local culture. The percentage of Millennials who hold this desire is somewhat higher, at 84 percent.
In a similar vein, 81% of respondents want their money to be reinvested in the local community; this desire is particularly strong among Millennials (83%).
Moreover, nearly eight in ten respondents (79%) stated that they are attempting to be more purposeful in how they organize their vacations and which companies they book with. Once again, millennials (83%) came in higher than the average percentage of respondents.
"

"

The past two years proved how special exploration can be, as well as the weight our travel decisions hold for local communities Looking ahead, travelers are making decisions with purpose in mind – from understanding where their money is going to finding time to connect with loved ones. We're excited to see what the future brings.- President of American Express Travel, Audrey Hendley
Simply by being a guest on a Micato Safari, travelers help pay for the education of a kid in need in Africa. This brings together children who are in need of assistance and travelers who are looking to help others.
The Mashpi Lodge, which is located in a secluded rainforest in the Andean Mountains, collaborates closely with the people who live in the areas that surround the reserve in a variety of ways, including providing employment possibilities, professional training, and other services.
Spend some time at the Nayara Tented Camp and participate in some of the local activities, such as learning about the history of coffee production at the plantation or sampling chocolate that has been freshly produced with organic cacao.
The Fairmont Jasper Park Lodge is located on 700 acres that are wrapped around Lac Beauvert. The property has a Sustainability Manager on-site who is in charge of leading efforts to reduce the Lodge's environmental footprint.
Some of these efforts include coordinating annual property and shoreline cleanups, as well as leading the property toward eliminating all guest-facing single-use plastic items by the end of 2022.
Hendley says that while the pandemic has left a mark on the minds of travelers, it has also given them a new sense of purpose.
She says that while people were at home, they were thinking about intentionality and the idea that "where I spend my dollars matters. Impact and sustainability are driving booking decisions. People are really thinking about what's important to them."
Share:
Twitter

|
Facebook

|
Linkedin