How To Keep Your Crypto Safe While Traveling?
Being a "fudders" or crypto user means that the only thing you can ever be sure of is that your crypto will be safe. In this type of situation, it is difficult to place your trust in someone, and protecting your cryptocurrency is entirely your responsibility, meaning, every crypto traveler needs to be wary of their currency's security. However, if you decide to visit, you will, of course, need something to ensure that your cryptocurrency is properly secured. So, how to keep your crypto safe while traveling?
Crypto is any kind of currency that is digital or virtual and uses cryptography to make sure that transactions are safe. Cryptocurrencies don't have a central authority that issues or restricts them. Instead, they use a highly distributed system to record transactions and issue new units.
Coinbase, apps like Cash App, or brokers can be used by anyone who wants to buy cryptocurrency. CME's Bitcoin futures are another popular way to invest in cryptocurrencies. You can also invest in other types of things like Bitcoin trusts and BTC/BTC exchange-traded funds (ETFs).
COPYRIGHT_BUG: Published on https://www.bugbog.com/how-to-keep-your-crypto-safe-while-traveling/ by Velma Battle on 2022-03-25T08:59:38.328Z
Cryptocurrency exchanges continue to be hacked, and there is little anyone can do to stop it. Actually, it has been reported that one specific company was rubbed when hackers got into a company account and stole about $200 million from Bitmart, a cryptocurrency trading platform. Consider what a huge amount of money that is!
That's why fudders are always trying to tell you to take responsibility for your own cryptocurrencies. Now that you know what can happen to your cryptos if you don't take care of them, how do you keep your cryptos safe?
Some strategies for keeping your cryptocurrencies safe while traveling:
You can use a "cold wallet" to keep your cryptocurrency in a place where it can't be seen. They are different from "hot wallets" because they don't connect to the internet at all. When traveling, crypto users are not always active because they are also enjoying their travel experience. Furthermore, because a cold wallet does not require internet access, it is not vulnerable to cyberattacks.
It means that the best way to keep your crypto safe while traveling is to store them in a cold wallet. These come with encryption, which keeps your crypto safe.
You are free to use multiple wallets. You have to consider this one, too. It makes sense for fudders to split up a large number of crypto tokens into a lot of different wallets. For example, when one of your private keys is lost, you still have access to your other wallets. This can help with risk management, and it can also help keep your private keys safe.
Use one wallet for daily transactions and keep the rest in another wallet. The most important thing about this is that it will make you feel secure in your cryptocurrency security while you're on your vacation travel. The wallets that are available to use are desktop wallets, mobile wallets, cold/hot wallets, online web wallets, paper wallets, hardware wallets, and bitcoin wallets.
When you are not using a cold wallet, then make sure that you have secure internet access. Scammers or hackers can simply get access to all your files and also your cryptocurrencies if you don't do this. Hackers can get into wallets that are stored in the cloud. But even if you choose to store your digital coins on your own hard drive, they aren't completely safe from being stolen.
So, to ensure that you will get a better and more secure internet connection, use a virtual private network (or VPN). The main purpose of a VPN is to hide your online activity. Change your IP address and location with a virtual private network (VPN). This keeps your browsing activity safe and private from people who might try to get in.
Always have time to check it. What I'd like you to understand is that you are alone responsible for the security of your cryptos, and no one else but you! I understand the feeling of wanting to get the most out of travel, but if you have these very important things that require lots of attention so that they do not become wasted, then you should take the time to check about them.
Hand it to your most trusted person in your life. Cryptocurrency is a huge thing to consider, and it comes with a lot of responsibility. As a result, you must learn to put your trust in someone in order to be able to receive a well-secured service for your cryptocurrency. And who knows? Although we hope it never happens, if you are involved in an accident, you will at least have someone who will look after what you have worked hard for, your crypto.
If someone hacks into your hot wallet on the internet, you could lose your money. It's faster and easier to trade or spend crypto with a hot wallet, though. When you use a cold wallet, you usually don't use the internet. This makes it more secure, but it also makes it less convenient.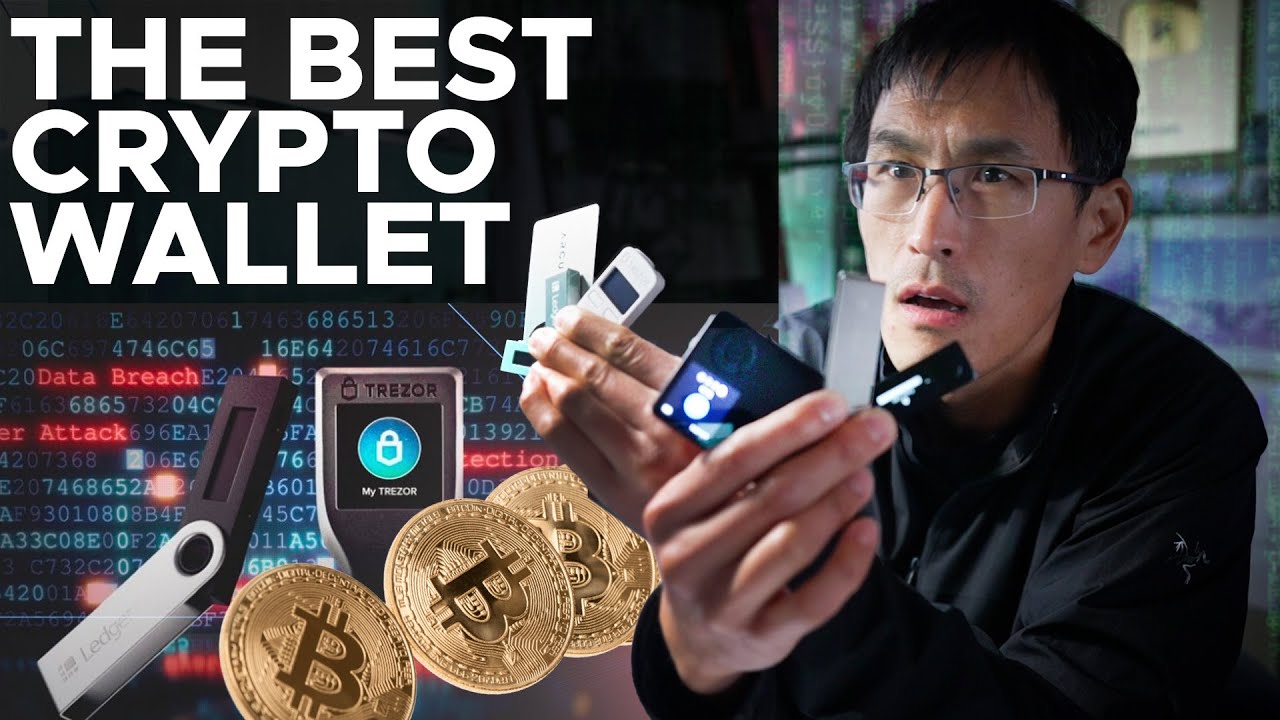 THE BEST CRYPTO WALLET for 2022 (Ledger vs Trezor vs …)
Coinbase Wallet

- Best for Beginners.

Electrum

- Best for Bitcoin.

Mycelium

- Best for Mobile.

Ledger Nano X

- Best Offline Crypto Wallet.

Exodus

- Best for Desktop.

Crypto.com

- Best for Defi Wallet.
Cryptocurrencies are widely used around the world as online payment or buying transactions, which is why it is essential to make adjustments, especially when traveling, to secure your cryptos. How to keep your crypto safe while traveling? Simply follow the instructions I've provided above, making sure to apply them all if possible.
Share:
Twitter

|
Facebook

|
Linkedin