Best Things To Do In Rogers, Arkansas - A Glimpse Into Small-Town Charm And Modern Vitality
If you are interested in getting more information about the best things to do in Rogers, Arkansas, then this piece is for you. Rogers, Arkansas, tucked away in the picturesque Ozark Mountains, is a destination that offers a wealth of attractions for visitors of all interests.
From outdoor enthusiasts to culture seekers and foodies, this charming city caters to a diverse range of preferences. In this article, we'll delve into the best things to do in Rogers, ensuring that your visit is filled with unforgettable experiences.
The Rogers Historical Museum offers a captivating journey through time, tracing the evolution of Rogers from its early days as a trading post to the bustling city it is today. The museum's exhibits bring history to life through artifacts, photographs, and interactive displays.

Rogers Historical Museum Promo Video
COPYRIGHT_BUG: Published on https://www.bugbog.com/best-things-to-do-in-rogers-arkansas/ by Velma Battle on 2023-08-25T15:05:13.588Z
Visitors can explore the indigenous heritage of the region, learn about the impact of the railroad on the town's growth, and gain insights into the local industries that have shaped the community. The museum's commitment to preserving and sharing the past ensures that visitors leave with a deeper appreciation for Rogers' rich history.
Pinnacle Hills Promenade stands as a modern retail haven, offering an upscale shopping experience in the heart of Rogers. The outdoor shopping complex boasts a diverse range of stores, from fashion boutiques to home décor outlets.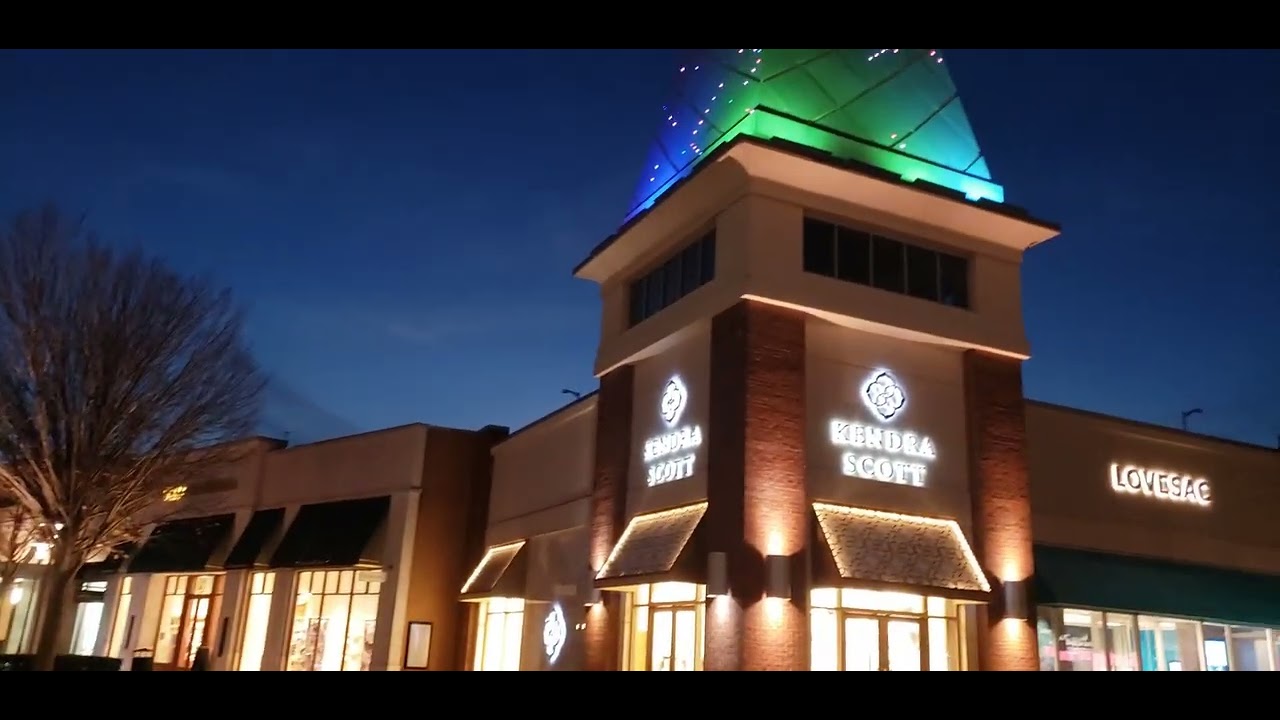 Pinnacle Mall Promenade, Rogers, Arkansas
National chains and local specialty shops coexist, ensuring that shoppers find a variety of options to suit their preferences. After a day of shopping, visitors can relax by catching a movie at the state-of-the-art theater or indulging in a meal at one of the numerous dining establishments, which offer a diverse selection of cuisines to cater to every palate.
The Crystal Bridges Museum of American Art stands as a testament to the harmonious integration of art, architecture, and nature. Founded by Walmart heiress Alice Walton, the museum's striking design by architect Moshe Safdie is a work of art in itself.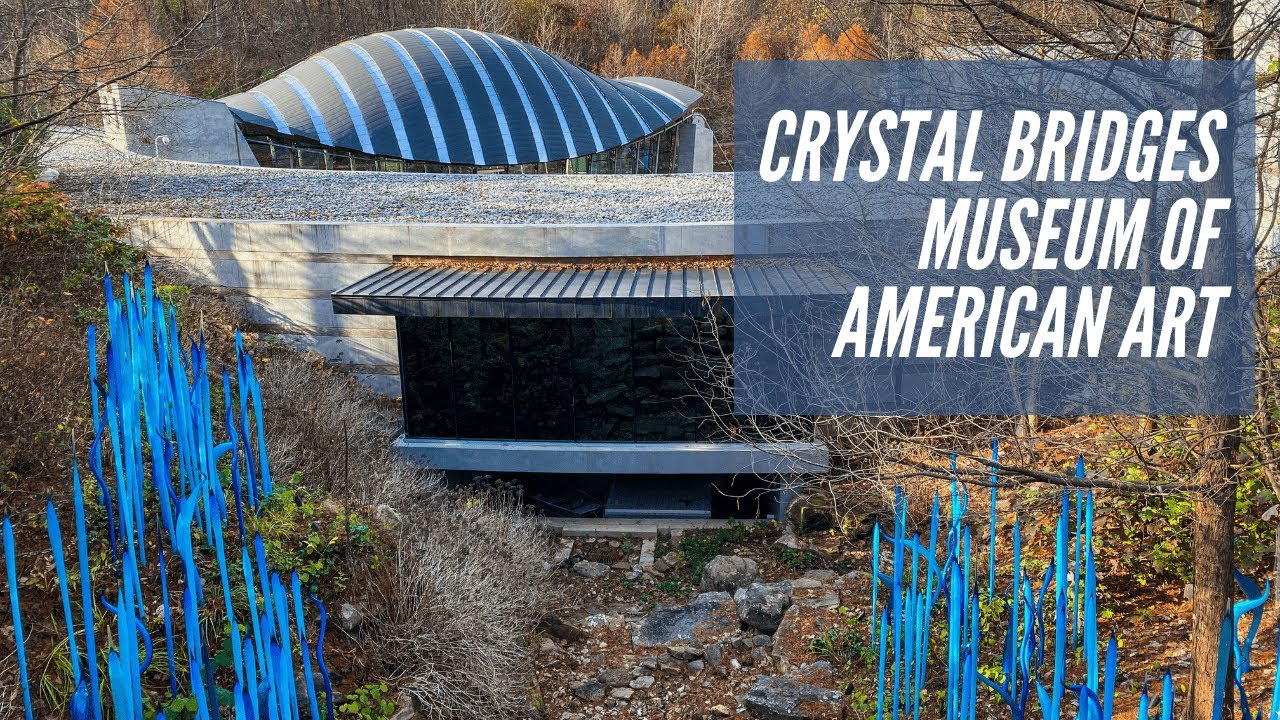 Crystal Bridges Museum of American Art
Set against the backdrop of the Ozark landscape, the museum's expansive windows allow visitors to enjoy stunning views while engaging with its impressive collection of American artworks spanning from the colonial era to contemporary pieces.
Notable masterpieces include Gilbert Stuart's iconic portrait of George Washington and Asher B. Durand's "Kindred Spirits." The museum's commitment to accessibility is reflected in its admission-free policy, enabling a wider audience to appreciate the treasures it houses.
Beaver Lake, a stunning reservoir nestled within the Ozark Mountains, presents a playground of outdoor opportunities. Fishing enthusiasts will be delighted by the variety of fish species, including bass, crappie, and catfish, making it a haven for anglers of all skill levels.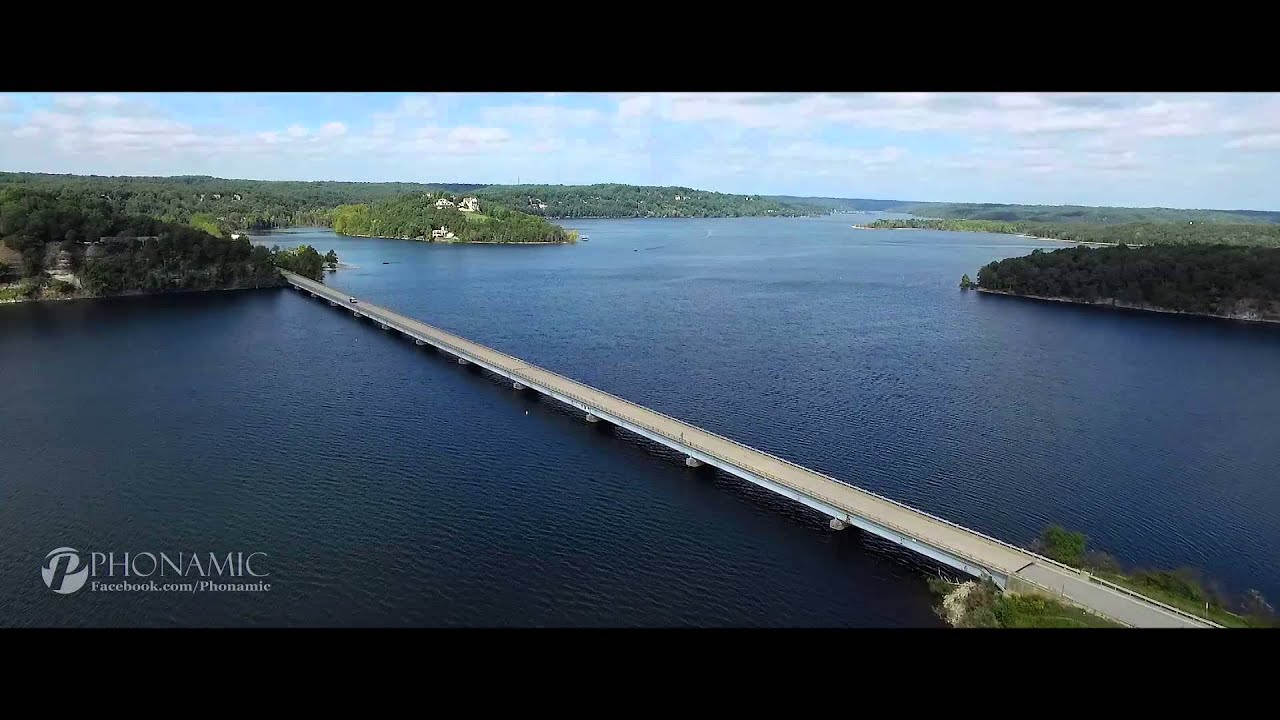 www.phonamic.com - Aerial video of Beaver Lake in Rogers Arkansas
Boaters, kayakers, and jet-skiers can navigate the crystal-clear waters while taking in the breathtaking scenery. The lake's shoreline is dotted with camping sites that offer a chance to spend nights under the stars. Nearby hiking trails, such as the Dogwood Trail, provide panoramic views of the lake and its surroundings, making Beaver Lake a paradise for nature lovers and adventurers.
Lake Atalanta Park provides a serene escape for those seeking to immerse themselves in nature's beauty. The park's centerpiece is the shimmering Lake Atalanta, surrounded by lush greenery and picturesque trails. Walking, jogging, and biking paths wind around the lake, offering both recreation and relaxation.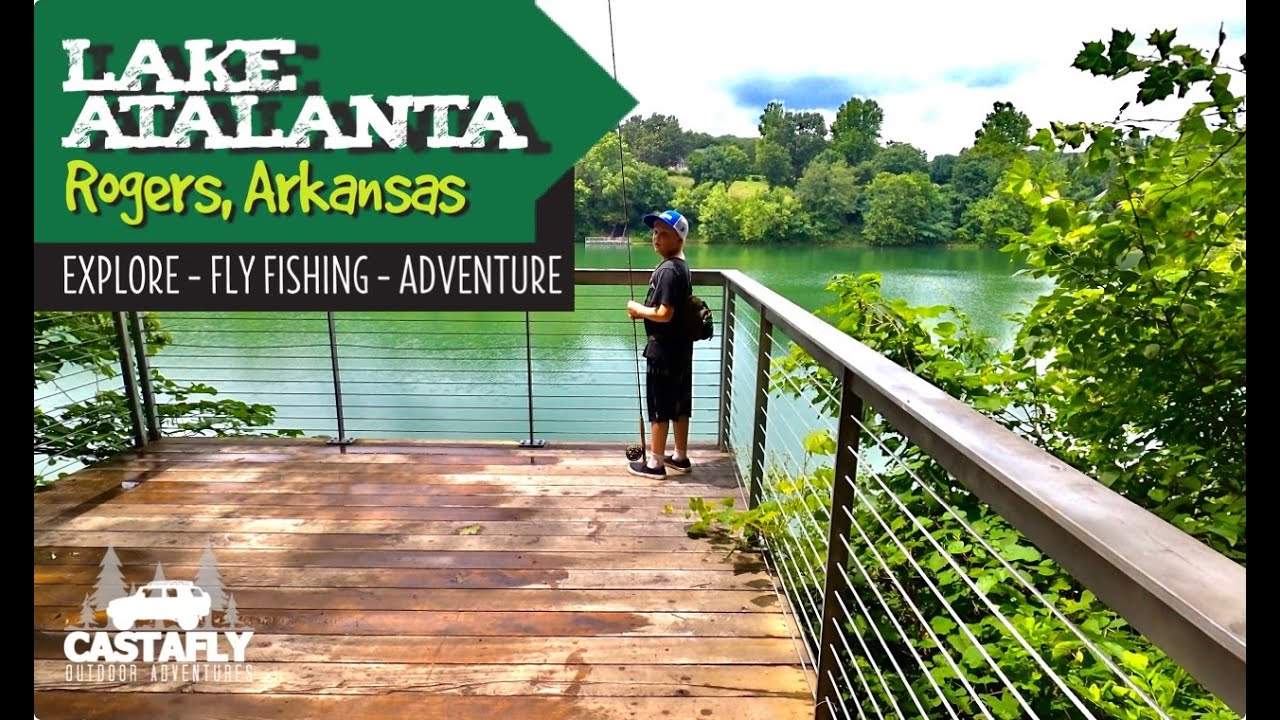 Exploring Lake Atalanta | Fly Fishing 2 miles around the lake | Rogers Arkansas
Fishing enthusiasts can cast a line into the lake's stocked waters, while birdwatchers can spot a variety of avian species that call the area home. Picnic spots and playgrounds make this park a perfect destination for families, allowing them to enjoy the outdoors in a tranquil setting.
Rogers thrives on its vibrant events and festivals, which celebrate its heritage, culture, and community spirit. The Frisco Festival pays homage to the city's railroad history with live music, arts and crafts, and activities for all ages.

2022 Rogers Cycling Festival
The festival's atmosphere is enriched by local vendors and food trucks, offering a taste of Rogers' culinary scene. The Rogers Cycling Festival caters to bike enthusiasts, offering a range of rides and races that showcase the region's stunning landscapes. These events not only entertain but also bring the community together, fostering a sense of unity and pride that defines Rogers' spirit.
Amidst the modernity and bustling attractions, Downtown Rogers offers a charming and nostalgic escape. This historic district embodies the city's small-town charm while providing a unique blend of boutiques, antique shops, art galleries, and local eateries.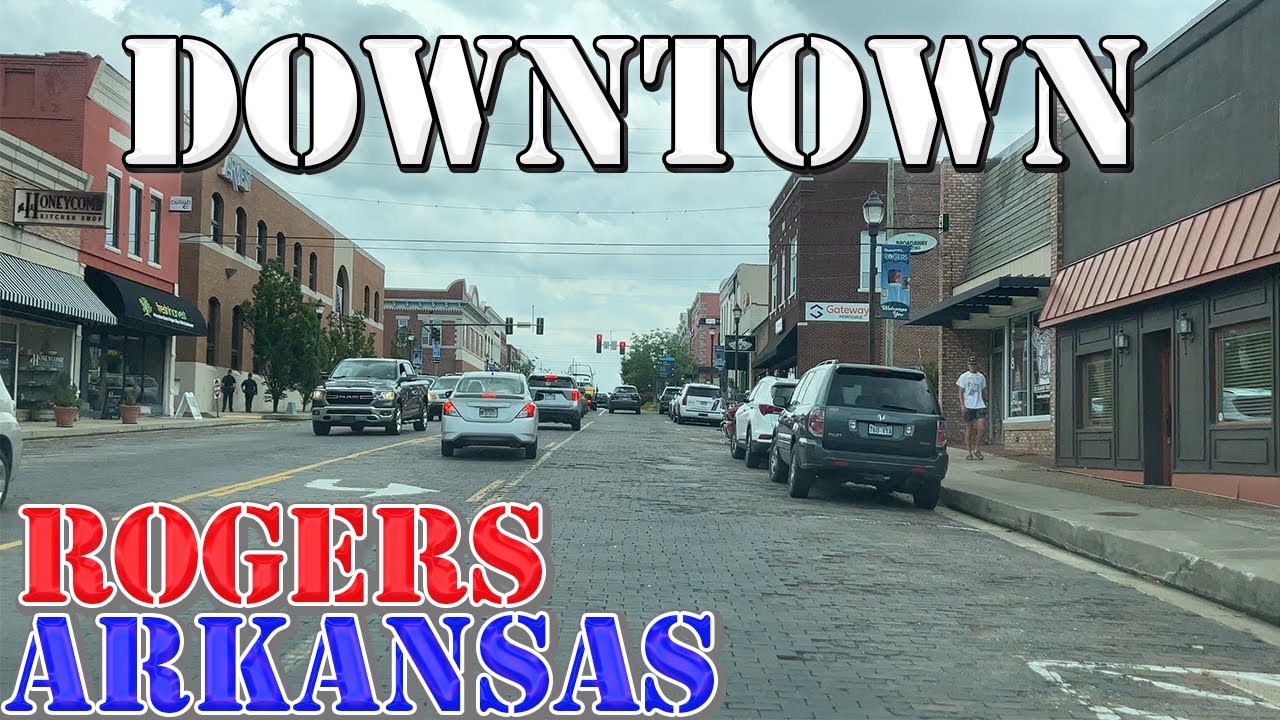 Rogers - Arkansas - 4K Downtown Drive
Strolling down the streets of Downtown Rogers feels like stepping back in time, with well-preserved architecture that harkens to the past. The district hosts various events and festivals that showcase its vibrant culture, including the Downtown Rogers Farmers Market, which features fresh produce, artisanal goods, and live entertainment.
Whether you're seeking vintage treasures, handcrafted art, or simply a leisurely day in a quaint setting, Downtown Rogers promises a delightful experience that captures the essence of the city's heritage.
For a taste of rustic charm and a glimpse into the past, a visit to the historic War Eagle Mill is a must. Nestled along the banks of War Eagle Creek, this working gristmill is a living testament to Arkansas' heritage.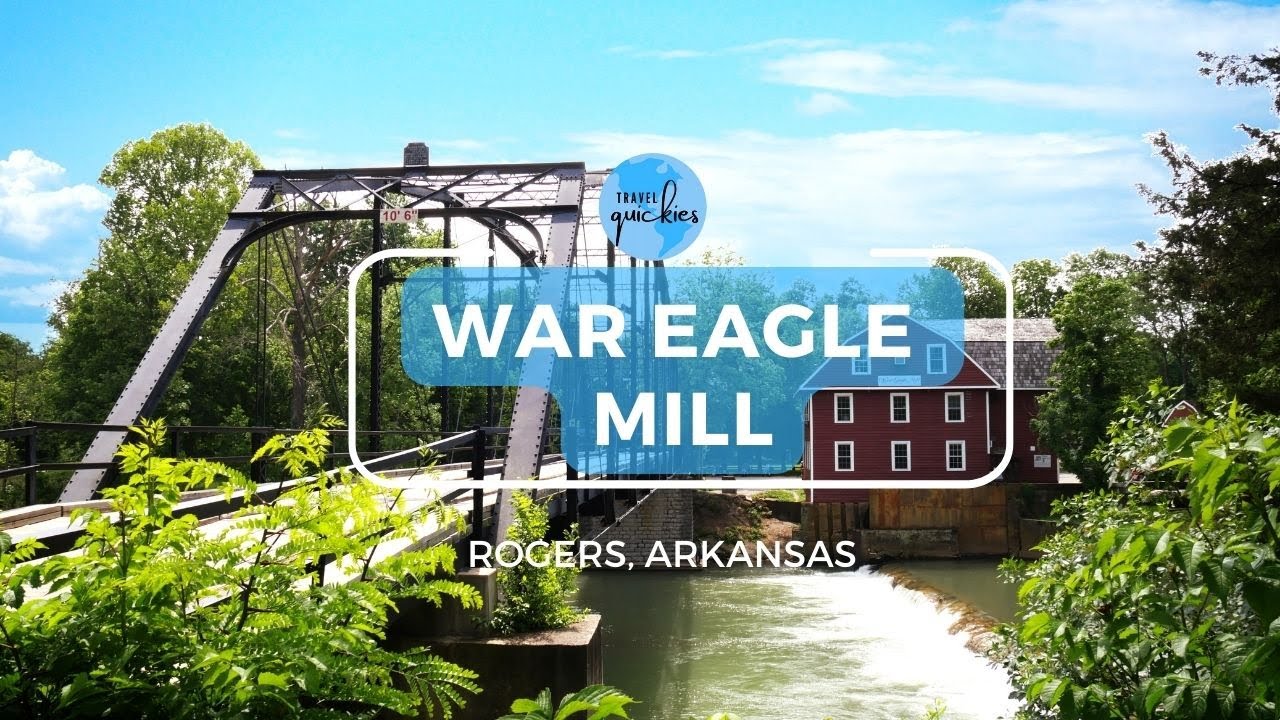 1832 War Eagle Mill Historical Landmark in Rogers, Arkansas (4K)
Visitors can explore the meticulously restored mill, learn about the milling process, and even purchase freshly ground flour and cornmeal. The War Eagle Mill also hosts an annual Arts and Crafts Fair, drawing artisans from across the region to showcase their creations.
With its scenic surroundings, the mill provides a serene spot to relax, enjoy the sights and sounds of nature, and perhaps even indulge in a freshly baked treat from the onsite bakery.
Rogers' culinary scene is a delightful blend of traditional Southern flavors and innovative farm-to-table cuisine. Local eateries offer an array of options for food enthusiasts. For those seeking authentic Ozark flavors, dishes like fried catfish and hushpuppies provide a taste of the region's heritage.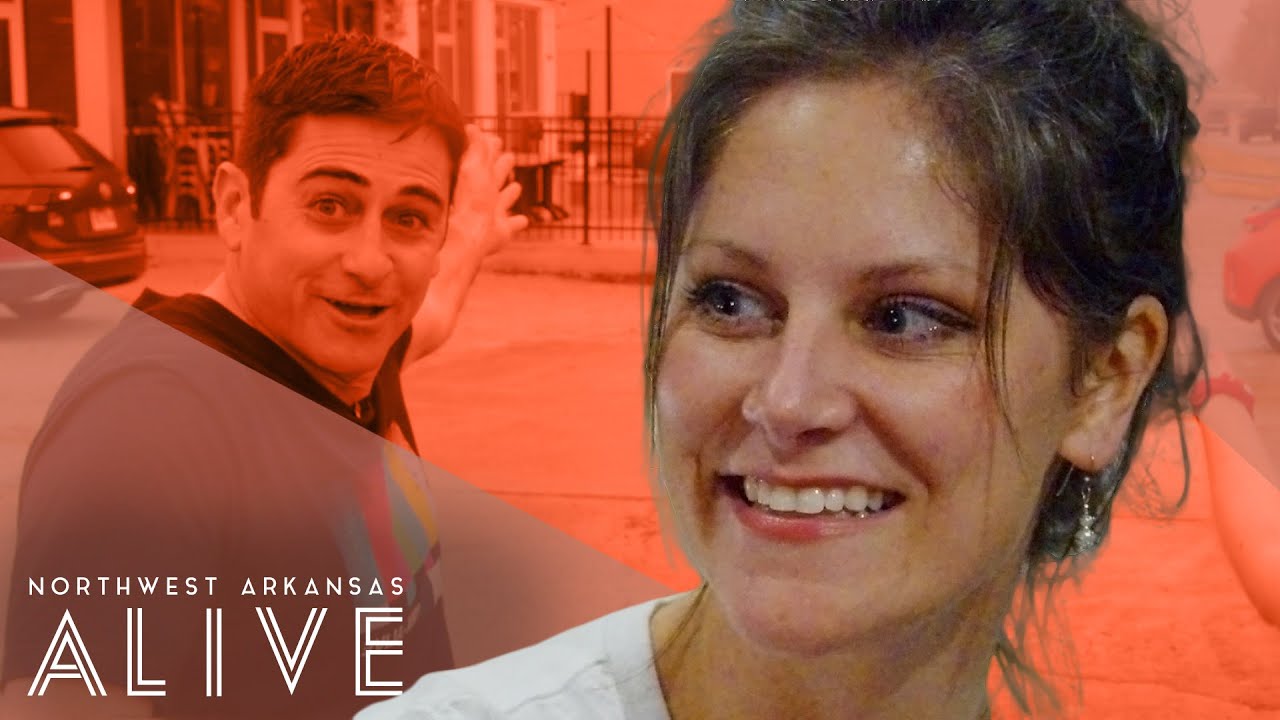 A Whirlwind Food Tour | Ozark Culinary Tours | Rogers, Arkansas
Barbecue aficionados will find themselves in heaven with the city's BBQ joints, where smoked meats are a culinary art form. Alternatively, upscale dining establishments offer creative dishes made from locally sourced ingredients, exemplifying the city's commitment to culinary excellence and innovation.
Nestled in the northwest corner of the Natural State, Rogers, Arkansas, stands as a quintessential representation of the unique blend of small-town charm and modern vitality that characterizes many American cities.
From its humble beginnings as a trading post in the 19th century to its current status as a thriving hub of commerce, culture, and outdoor recreation, Rogers has managed to preserve its historic roots while embracing progress and growth.
The story of Rogers dates back to the early 19th century when the Osage Indians inhabited the region. However, it wasn't until the 1830s that the first white settlers arrived in the area, establishing a trading post along the Old Wire Road, a significant route connecting St. Louis to Fort Smith. This trading post, owned by Charles Warrington Rogers, lent its name to the budding town that would eventually emerge.
Rogers experienced gradual growth over the decades, driven in part by its strategic location and access to transportation. The arrival of the railroad in the late 19th century further accelerated its development, facilitating the movement of goods and people and fostering a more interconnected community.
Present-day Rogers boasts a diverse and thriving economy, anchored by a mix of traditional industries and modern enterprises. Retail is a major player, with the Pinnacle Hills Promenade serving as a premier shopping destination that attracts visitors from across the region.
However, one of the most notable contributors to the local economy is Walmart, the retail giant that began as a small discount store in nearby Bentonville. Walmart's headquarters, along with its associated businesses, have significantly influenced the growth and development of the entire area, including Rogers.
Rogers isn't just about commerce—it also has a rich cultural and artistic scene that adds to its allure. The city is home to the Rogers Little Theater, a community-driven performing arts venue that has been entertaining locals for over 90 years. The Arkansas Arts Academy, a charter school that emphasizes artistic education, contributes to the cultivation of young talent in the region.
One of the most captivating aspects of Rogers is its proximity to the natural beauty of the Ozark Mountains and nearby lakes. Beaver Lake, formed by the damming of the White River, is a recreational haven for fishing, boating, and water sports enthusiasts. The lake's clear waters and picturesque surroundings make it a popular destination for both locals and tourists seeking outdoor adventure.
For those who prefer to explore on foot, the city offers a variety of parks and trails, including the Lake Atalanta Park, a 236-acre urban park known for its scenic trails and serene lake. The city's commitment to green spaces ensures that residents and visitors alike have ample opportunities to connect with nature.
Rogers' sense of community is palpable, fostering a high quality of life that draws in residents from all walks of life. The city hosts a range of events and festivals throughout the year, such as the Frisco Festival, which celebrates the area's railroad history, and the Rogers Cycling Festival, catering to biking enthusiasts. These gatherings not only provide entertainment but also strengthen the bonds between residents.
The Crystal Bridges Museum of American Art in Rogers, Arkansas, features iconic artworks such as Norman Rockwell's portrait of George Washington and Asher B. Durand's "Kindred Spirits."
Lake Atalanta Park in Rogers, Arkansas, offers a serene escape through its shimmering lake, picturesque trails, and opportunities for activities like fishing, picnicking, and birdwatching.
The Frisco Festival in Rogers, Arkansas, celebrates the city's history and community spirit by honoring its railroad heritage with live music, arts and crafts, and family-friendly activities.
We hope you learned more about the best things to do in Rogers, Arkansas. This is a destination that seamlessly weaves together history, art, nature, and community. With its world-class museums, outdoor adventures, shopping destinations, and flavorful dining options, the city offers an experience that caters to every traveler's interests.
As you explore the best things to do in Rogers, you'll discover a city that captures the essence of both its rich heritage and its modern vitality, leaving you with memories to cherish for a lifetime.
Share:
Twitter

|
Facebook

|
Linkedin