The Ultimate Guide To The Best Wedding Destinations
Planning a wedding is an exciting journey filled with countless decisions. One of the most important choices is selecting the perfect destination for your special day. Whether you dream of a picturesque beach wedding, a romantic countryside ceremony, or a glamorous city celebration, the world is full of enchanting locations that will make your wedding an unforgettable experience. In this article, we present a curated list of the best wedding destinations, each offering its own unique charm and appeal.
No matter where you want to host your destination wedding, be sure to research safety issues and travel restrictions before inviting loved ones to make long-distance journeys. To ensure that your guests have an authentic experience, always collaborate with your planner to get in touch with embassies in advance (if necessary) to inquire about any passport or health requirements. Additionally, make sure to include regional touches in your planning, design, and décor.
| | |
| --- | --- |
| Top | Destination |
| #1 | Bora Bora, French Polynesia |
| #2 | Tuscany, Italy |
| #3 | New York City, USA |
| #4 | Bali, Indonesia |
| #5 | Santorini, Greece |
| #6 | Phuket, Thailand |
| #7 | Phuket, Thailand |
| #8 | Jaipur, India |
| #9 | Banff, Canada |
| #10 | Seychelles |
COPYRIGHT_BUG: Published on https://www.bugbog.com/best-wedding-destinations/ by Velma Battle on 2023-06-04T12:54:03.328Z
This group of 700 islands has something to suit every taste. Rent your own island for total seclusion, or invite hundreds of your closest friends to a mega-resort like the renowned Baha Mar. While more isolated locales like Harbor Island and the Exumas tend to seem more relaxed, Nassau and Paradise Island are two of the most popular and action-packed vacation spots. The Bahamas are only a 35-minute flight from Florida, so traveling there is simple for visitors. This is a great reason to extend your vacation by a few days so you can go diving off Andros Island, which is home to the third-largest barrier reef in the world, stroll along the white-sand beaches, visit Nassau's historic homes, and sip Goombay Smashes, a fantastic signature cocktail.
When to Get Married: The busiest time is from mid-December to mid-April, while the slower time is in the summer. Although they are rare, hurricanes can still happen; therefore, it is recommended to stay away from the region from June through November.
The only American equivalent to an English manor house or French château are the Gilded Age houses in Newport, Rhode Island. Members of American "royal" families like the Vanderbilts and Astors, as well as everyone who was anyone in 1900, had property here. Today, you may take tours of the stately residences or, for a fee, have your wedding there. Anyone flying into town will find it to be an easily accessible destination, taking less than two hours from Boston and 3.5 hours from New York.
Nothing says romance like exchanging vows on a pristine, white sandy beach with crystal-clear turquoise waters as your backdrop. Bora Bora, located in French Polynesia, is a paradise on Earth and an idyllic destination for beach weddings. This tropical haven offers luxurious resorts that cater to every wedding need, from intimate ceremonies to grand celebrations. Imagine saying "I do" under swaying palm trees while the gentle sound of waves serenades you and your loved ones.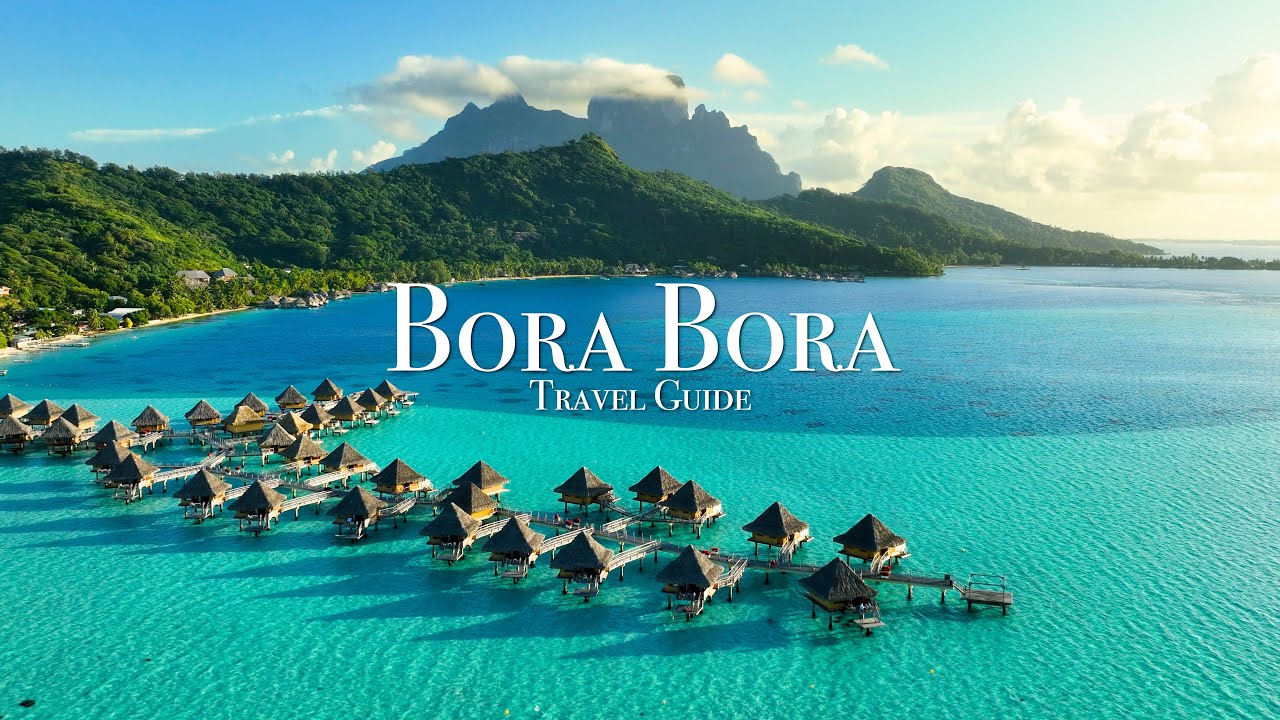 Top Places & Things To Do in Bora Bora - Travel Guide
For adventurous couples seeking a wedding destination that combines breathtaking landscapes with thrilling activities, Queenstown in New Zealand is an ideal choice. Surrounded by majestic mountains, pristine lakes, and stunning fjords, Queenstown offers a picturesque backdrop for an adventurous wedding celebration. Say your vows on a mountaintop overlooking the glistening Lake Wakatipu, or exchange rings in a scenic garden nestled amidst vibrant wildflowers.
Queenstown is not only known for its natural beauty but also for its wide range of exhilarating activities. From bungee jumping and skydiving to jet boating and hiking, this destination offers an array of opportunities for adrenaline junkies and nature enthusiasts alike. Make your wedding a truly memorable event by incorporating these thrilling experiences into your itinerary.
After the excitement of the wedding day, Queenstown provides a perfect setting for a romantic honeymoon. Indulge in a spa retreat, go wine tasting in the nearby Central Otago region, or embark on a scenic helicopter ride to explore the stunning landscapes from above. With its blend of adventure, romance, and natural wonders, Queenstown will create a wedding experience that is nothing short of extraordinary.
When it comes to timeless elegance and unparalleled romance, few cities can rival Paris. Known as the "City of Love," Paris has been a dream destination for couples around the world. With its iconic landmarks, charming streets, and captivating atmosphere, it offers a magical backdrop for a fairytale wedding.
Exchange vows in a stunning Parisian cathedral, such as the famous Notre-Dame or the breathtaking Sacré-Cœur. Alternatively, choose one of the city's exquisite gardens, such as the Tuileries Garden or Luxembourg Gardens, for an intimate outdoor ceremony. Celebrate your love with a reception at a luxurious hotel or a classic French restaurant, where you and your guests can indulge in gourmet cuisine and raise a toast to a lifetime of happiness.
Paris is also renowned for its world-class art, fashion, and culinary delights, providing endless opportunities for exploration and enjoyment. Take a romantic stroll along the Seine River, visit the Louvre Museum to admire masterpieces like the Mona Lisa, or savor delicious pastries at a charming café. With its timeless elegance and enchanting ambiance, Paris offers a wedding experience that is truly unforgettable.
Tuscany, with its rolling hills, vineyards, and charming villas, exudes an aura of rustic romance that is unparalleled. This region in Italy is renowned for its breathtaking landscapes, captivating history, and delectable cuisine. Choose from a variety of picturesque venues, such as vineyard estates, olive groves, or historic castles. A Tuscan wedding promises an intimate and enchanting experience, with stunning sunsets painting the sky as you celebrate your love.
If you seek the glitz and glamour of a cosmopolitan affair, look no further than the iconic New York City. The Big Apple offers a diverse range of wedding venues, from luxurious rooftop terraces overlooking the city skyline to chic loft spaces in trendy neighborhoods. Whether you prefer a modern or classic theme, New York City provides a backdrop that is sure to impress. Take stunning photos in Central Park or pose against the glittering lights of Times Square for a wedding album like no other.
For a wedding that embraces rich cultural traditions and exotic allure, Bali is an ideal choice. Known as the "Island of the Gods," Bali is brimming with breathtaking temples, lush rice terraces, and stunning beaches. Its vibrant culture, warm hospitality, and spiritual ambiance make it a captivating destination for couples seeking a unique wedding experience. Embrace Balinese customs, such as a traditional Balinese blessing ceremony, or exchange vows at a cliffside venue overlooking the Indian Ocean.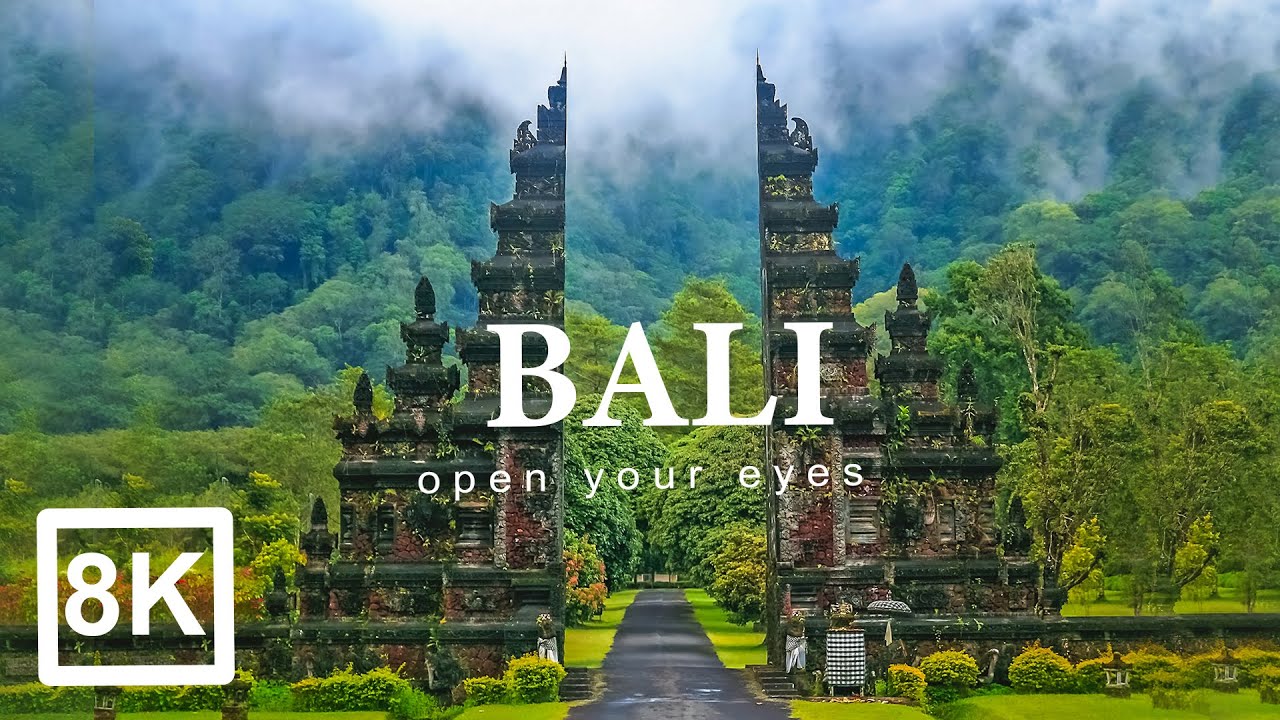 Bali in 8k ULTRA HD HDR - Paradise of Asia (60 FPS)
Transport yourself to a fairy tale setting by choosing Santorini as your wedding destination. This Greek island is famous for its iconic blue-domed churches, whitewashed buildings, and awe-inspiring sunsets. Perched on volcanic cliffs, overlooking the Aegean Sea, Santorini offers an enchanting atmosphere that is perfect for an intimate and magical wedding. Exchange your vows in a charming cliffside chapel or celebrate with your loved ones in a luxurious villa with panoramic views.
Phuket, the largest island in Thailand, combines natural beauty, vibrant culture, and world-class amenities, making it a top choice for couples seeking a tropical wedding paradise. With its golden beaches, lush jungles, and stunning resorts, Phuket offers a diverse range of venues to suit any style or budget. From barefoot ceremonies on the beach to extravagant celebrations in luxurious resorts, Phuket will ensure that your wedding day is a tropical extravaganza to remember.
For those who appreciate history and timeless elegance, Vienna, the capital of Austria, is a splendid wedding destination. This city is renowned for its stunning architecture, grand palaces, and opulent ballrooms. Imagine exchanging vows in a baroque palace or dancing the night away in a majestic ballroom adorned with chandeliers. Vienna offers a blend of old-world charm and sophistication, providing an unforgettable backdrop for a wedding steeped in elegance.
Step into a world of regal opulence by choosing Jaipur, the Pink City of India, as your wedding destination. Known for its magnificent palaces, vibrant colors, and rich cultural heritage, Jaipur offers a royal setting for your special day. Tie the knot in a palace courtyard adorned with intricate decorations, witness an elephant procession as part of your wedding festivities, and indulge in sumptuous Rajasthani cuisine. A wedding in Jaipur is a grand affair that exudes majesty and splendor.
If you're a nature lover seeking a wedding destination surrounded by breathtaking landscapes, Banff in Canada should be at the top of your list. Nestled in the heart of the Canadian Rockies, Banff offers a picturesque setting with snow-capped peaks, turquoise lakes, and dense forests. Exchange vows in a serene mountain meadow or beside a tranquil lake, with the stunning backdrop of Banff National Park. From cozy mountain lodges to luxurious resorts, Banff provides an unforgettable experience for couples who appreciate the beauty of the great outdoors.

BANFF Alberta Canada Travel
For a truly exotic and intimate wedding experience, Seychelles is an idyllic choice. This archipelago in the Indian Ocean boasts pristine white sandy beaches, crystal-clear waters, and lush tropical landscapes. With its secluded and luxurious resorts, Seychelles offers a romantic haven for couples to exchange their vows in a private and serene setting. Dive into the warm turquoise waters for an underwater ceremony or enjoy a barefoot celebration on the beach as the sun sets on the horizon. Seychelles guarantees a wedding in paradise.
Embrace the whimsical charm of Edinburgh, the capital of Scotland, for a wedding that blends history, folklore, and enchantment. With its medieval castles, cobbled streets, and stunning architecture, Edinburgh provides a captivating backdrop for a fairytale-like celebration. Get married in a majestic castle overlooking the city, stroll through the charming streets of the Royal Mile, or have a traditional Scottish ceilidh dance to celebrate your union. Edinburgh offers a touch of magic and romance that will make your wedding day truly unforgettable.
For a wedding destination that exudes tranquility and elegance, Kyoto in Japan is a perfect choice. Known for its ancient temples, Zen gardens, and traditional tea houses, Kyoto offers a serene atmosphere steeped in Japanese culture and history. Exchange vows in a beautiful Shinto shrine, have a traditional tea ceremony as part of your wedding rituals, or take a peaceful stroll through the city's iconic bamboo forest. Kyoto presents a blend of tradition and serenity, creating an ambiance that is both peaceful and romantic.
Kyoto Travel Guide - The Best Things to Do in Kyoto for First-timers
Bora Bora, French Polynesia: Pristine beaches and crystal-clear waters.

Tuscany, Italy: Charming villas, vineyards, and breathtaking landscapes.

Santorini, Greece: Iconic blue-domed churches and stunning sunsets.

Bali, Indonesia: Vibrant culture, lush landscapes, and beautiful temples.

Maui, Hawaii, USA: Gorgeous beaches, tropical scenery, and laid-back atmosphere.

Riviera Maya, Mexico: White sandy beaches, ancient ruins, and vibrant culture.

Amalfi Coast, Italy: Cliffside villages, stunning views, and Mediterranean charm.

Fiji Islands: Remote paradise with turquoise waters and luxurious resorts.

Big Sur, California, USA: Dramatic coastline, redwood forests, and natural beauty.

Cape Town, South Africa: Majestic mountains, vineyards, and vibrant city life.
Italy: Historic venues, charming countryside, and delicious cuisine.

France: Romantic Paris, fairytale castles, and exquisite cuisine and wine.

Greece: Stunning islands, ancient ruins, and breathtaking sunsets.

Thailand: Exotic beaches, rich culture, and warm hospitality.

Mexico: Beautiful beaches, vibrant colors, and lively atmosphere.

Maldives: Private island resorts, crystal-clear waters, and tropical paradise.

United States: Diverse landscapes, iconic cities, and a wide range of options.

Ireland: Rolling green hills, historic castles, and warm hospitality.

Spain: Vibrant cities, stunning coastlines, and rich cultural heritage.

Australia: Gorgeous beaches, stunning landscapes, and unique

wildlife

.
Mexico: Affordable wedding packages and favorable exchange rates.

Thailand: Budget-friendly options for venues, accommodations, and services.

Bali, Indonesia: Affordable luxury resorts and a range of wedding options.

Hungary: Beautiful castles and venues at a fraction of the cost compared to Western Europe.

Croatia: Stunning coastal settings and historic venues at competitive prices.

Greece: Reasonable prices for accommodations, food, and wedding services.

Dominican Republic: Affordable all-inclusive resorts and beautiful beaches.

Morocco: Unique cultural experience and value for money wedding packages.

Portugal: Affordable options for venues, accommodations, and catering.

Turkey: Rich history, stunning landscapes, and affordable wedding packages.
When it comes to choosing the perfect destination for your wedding, the world is your oyster. Whether you envision a sun-kissed beach affair, a rustic countryside celebration, or an urban glamour extravaganza, these handpicked destinations offer a wide range of options to fulfill your dreams. From the stunning beaches of Bora Bora to the historic elegance of Vienna, each destination brings its own unique charm and allure to create a truly unforgettable wedding experience. So, pack your bags, grab your loved ones, and embark on a magical journey to say "I do" in the most remarkable setting. Your dream wedding destination awaits!
For couples looking for unique and innovative wedding ring options, the Darry Ring ID Verification Ring is worth exploring.
Share:
Twitter

|
Facebook

|
Linkedin