Travel Punta Cana - A Tropical Paradise Of Experiences
Travel Punta Cana is definitely one of the best things to do if you are in Dominican Republic. Punta Cana, situated on the eastern coast of the Dominican Republic, is not only known for its pristine beaches and luxurious resorts but also for its plethora of exciting activities and attractions.
In this article, we will take an in-depth look at some of the best things to do in Punta Cana, ensuring an unforgettable journey of discovery and enjoyment.
Punta Cana's beaches are not just beautiful, but they also offer a range of activities and relaxation opportunities. Bavaro Beach, with its soft white sand and calm waters, is perfect for sunbathing and swimming. Visitors can rent beach chairs and umbrellas, sip on refreshing cocktails from beach bars, or take long walks along the shoreline.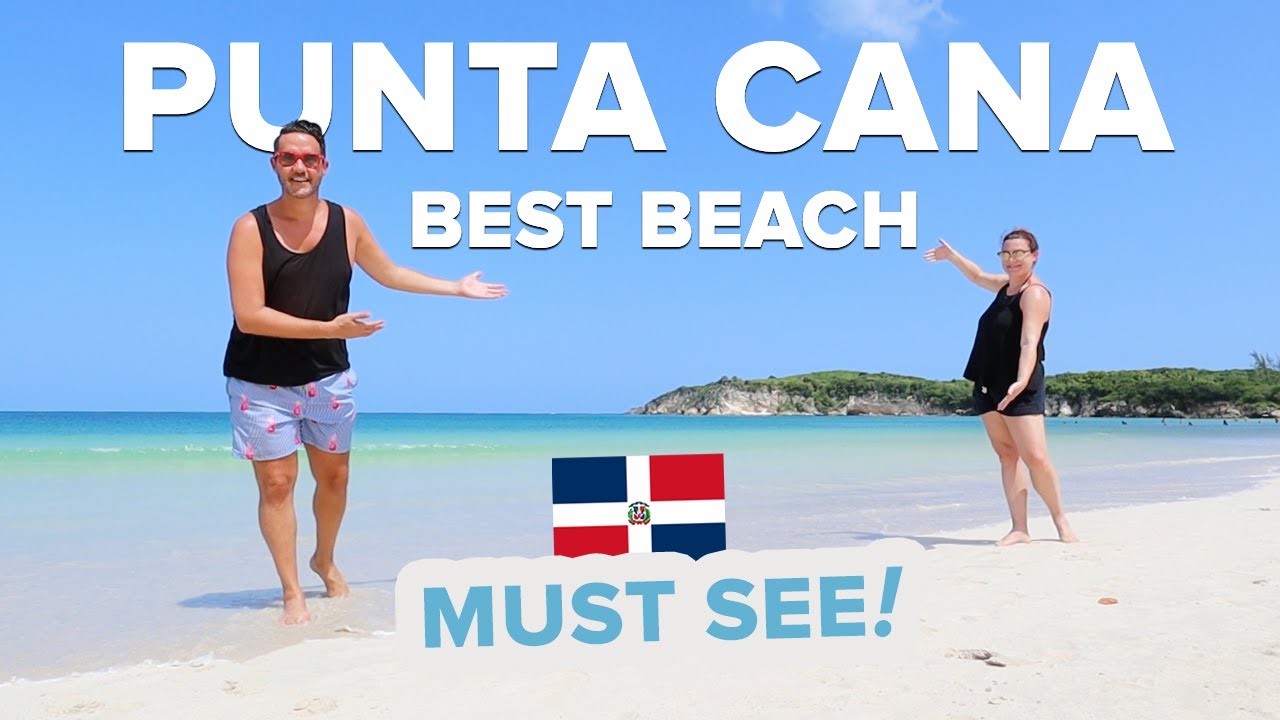 We found the Best Beach in Dominican Republic 🏝 Macao Beach Punta Cana All Inclusive Excursion
COPYRIGHT_BUG: Published on https://www.bugbog.com/travel-punta-cana/ by Velma Battle on 2023-07-12T10:24:54.001Z
Playa Macao, on the other hand, attracts adventure enthusiasts with its powerful waves. Surfing and bodyboarding are popular here, and local surf schools offer lessons for beginners. Additionally, Playa Blanca and Saona Island, reachable by catamaran tours, provide a more secluded and tranquil beach experience, surrounded by unspoiled natural beauty.
Punta Cana's underwater world is a treasure trove for snorkelers and scuba divers. Snorkeling excursions take visitors to vibrant coral reefs, where they can swim alongside schools of tropical fish and spot marine creatures like stingrays and sea turtles.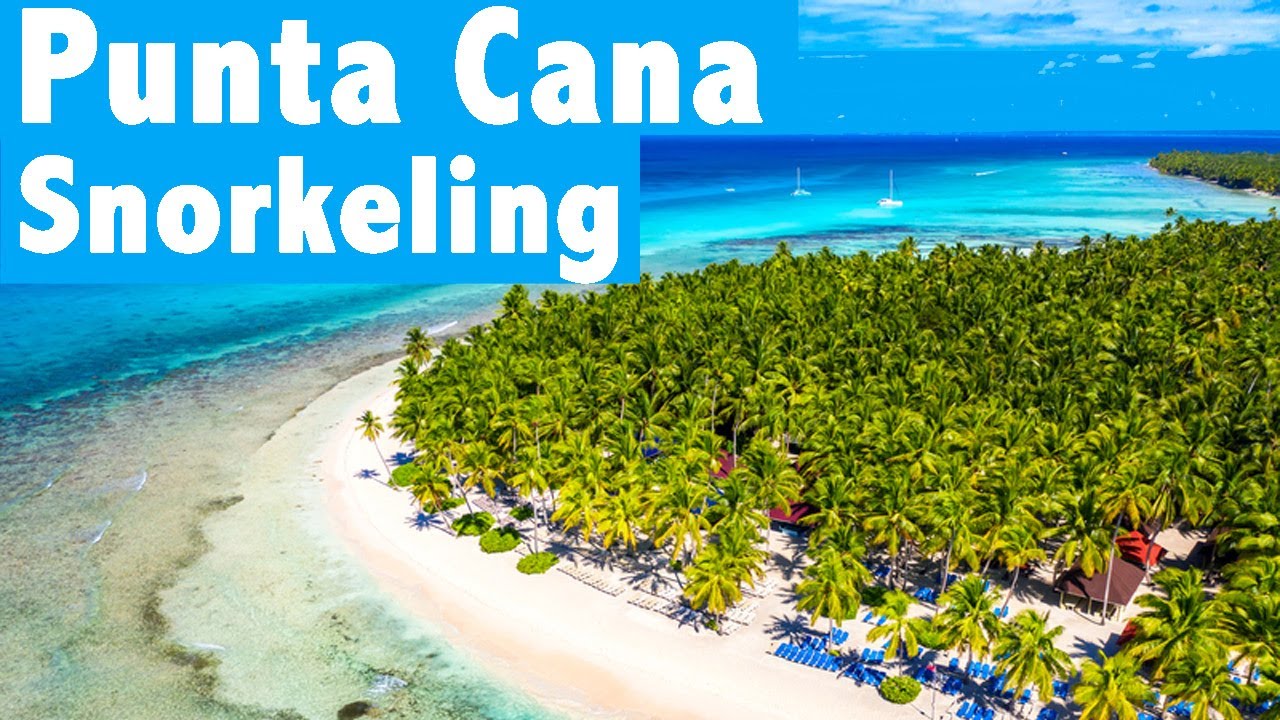 Snorkeling In Punta Cana: Beaches, Islands, Marine Life and Excursions (In 4 Minutes)
Numerous tour operators provide snorkeling equipment and knowledgeable guides to ensure a safe and enjoyable experience. Certified divers can explore the depths of the Caribbean Sea, discovering hidden caves, underwater walls, and even shipwrecks. The Wall, known for its dramatic drop-off and diverse marine life, is a must-visit site for experienced divers.
Zip lining in Punta Cana is a thrilling adventure that allows visitors to soar through the treetops and enjoy stunning views of the surrounding landscapes. Scape Park, located in Cap Cana, offers a zip line circuit that takes participants through lush forests, over natural cenotes (sinkholes), and above pristine lagoons.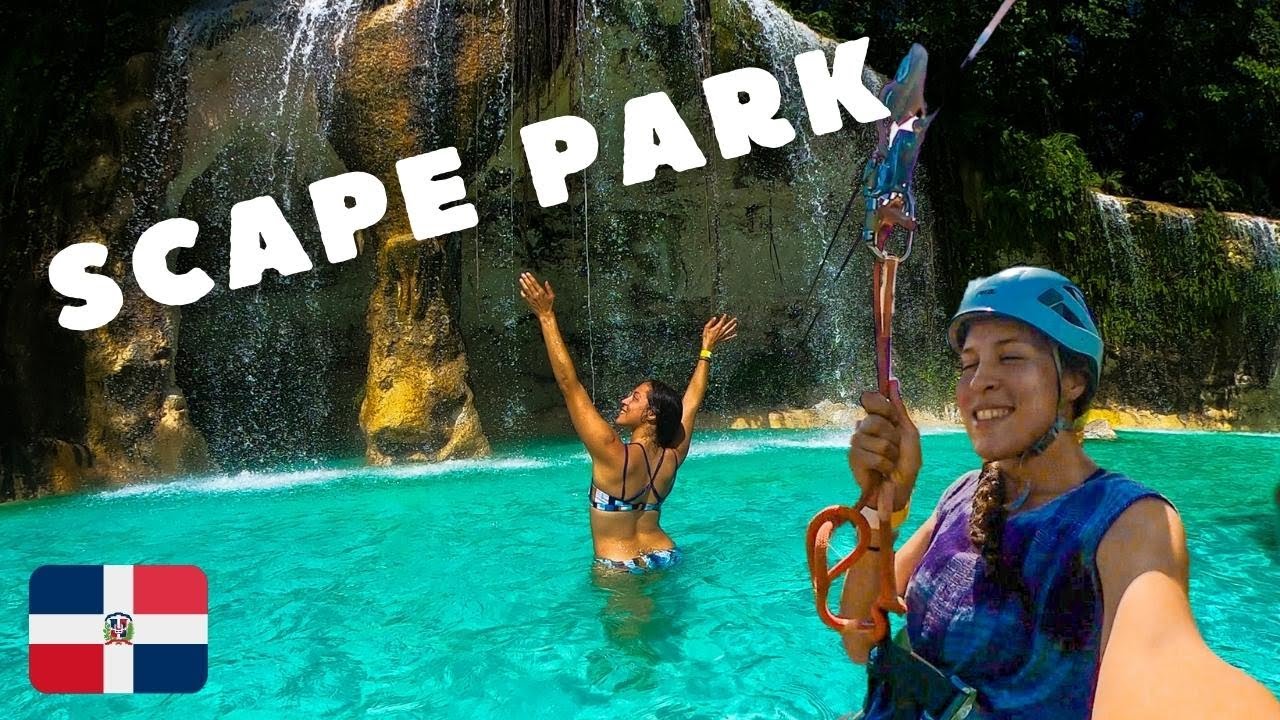 Scape Park at Cap Cana The Best Thing To Do For Adventure Solo Travelers In Punta Cana
The Monkeyland tour combines zip lining with an opportunity to interact with adorable squirrel monkeys in their natural habitat. The guides provide insightful information about the local flora and fauna, making the experience both exhilarating and educational.
A boat tour along the Chavón River is a peaceful and scenic activity that provides a unique perspective of Punta Cana's natural beauty. Visitors can hop aboard a riverboat or a speedboat and glide through the calm waters, surrounded by mangrove forests and abundant wildlife.
CHAVON RIVER Boat Cruise - La Romana - Dominican Republic (4K)
Some tours offer stops at the Indigenous Eyes Ecological Park, allowing travelers to take a refreshing dip in the park's crystal-clear lagoons or go for a guided nature walk to spot colorful birds and discover the park's diverse ecosystem.
Altos de Chavón is a captivating cultural village nestled high above the Chavón River. Modeled after a 16th-century Mediterranean village, it showcases cobblestone streets, charming architecture, and a bustling artistic scene.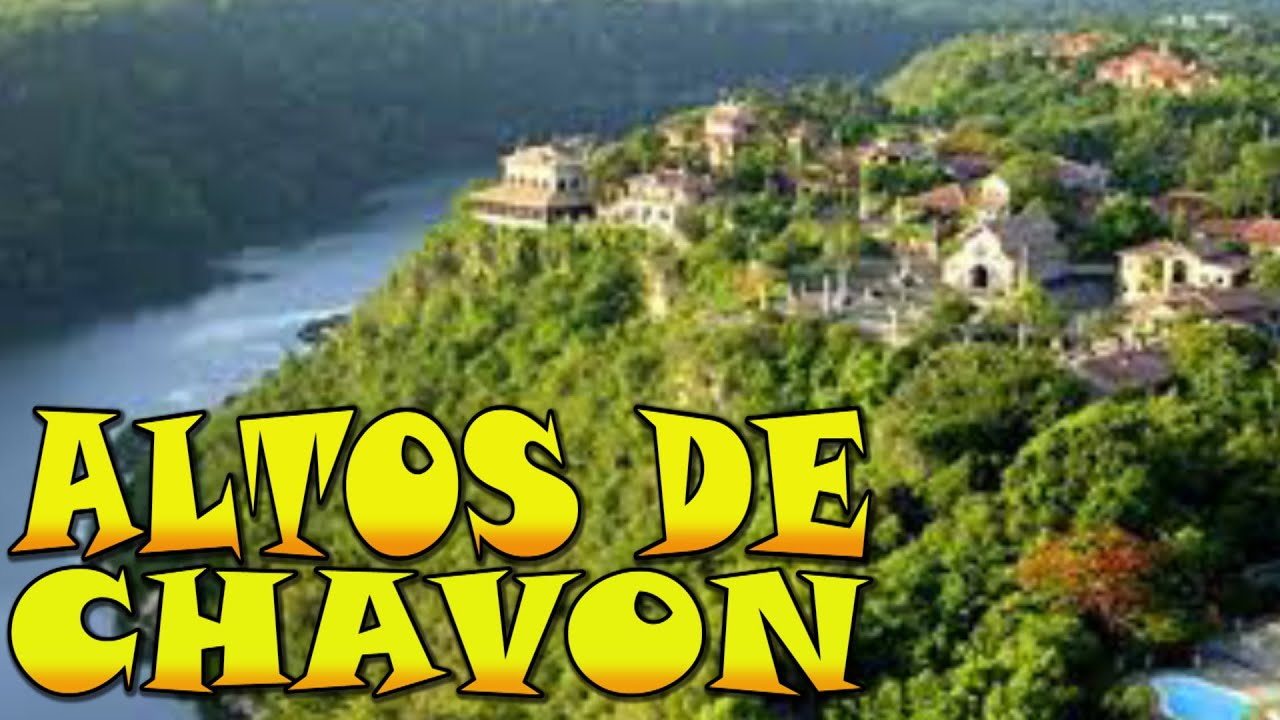 ALTOS DE CHAVON Village - Dominican Republic (4K)
The village is home to numerous art galleries, where visitors can admire and purchase unique works by local and international artists. The Roman-style amphitheater in Altos de Chavón hosts regular concerts, performances, and cultural events, allowing visitors to immerse themselves in the vibrant arts scene of Punta Cana.
Punta Cana's warm, turquoise waters provide the perfect playground for water sports enthusiasts. Kiteboarding and windsurfing are popular activities, and several schools and rental shops offer lessons and equipment. Visitors can harness the power of the trade winds and glide across the waves, experiencing an adrenaline rush like no other.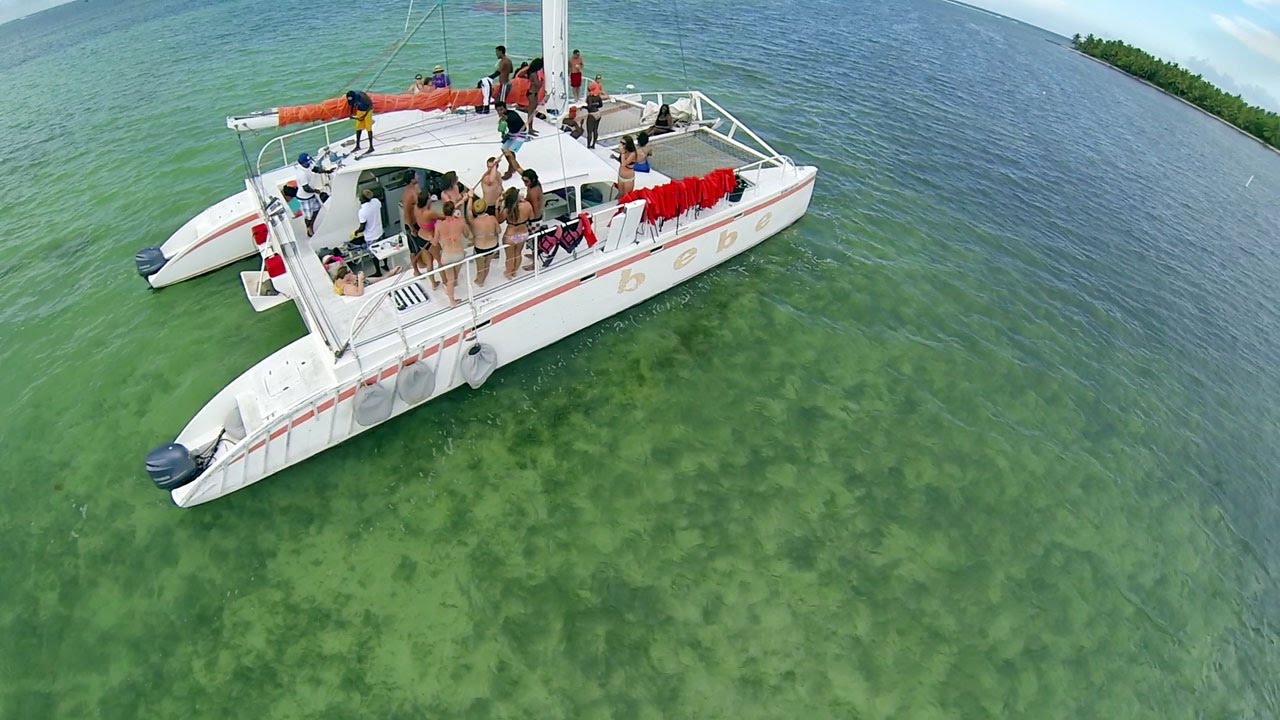 Punta Cana Catamaran Excursion | Punta Cana Yachts
Sailing tours are also a favorite choice, allowing travelers to explore the coastline, anchor at secluded beaches, and snorkel in hidden coves. Catamaran and speedboat tours often include stops for swimming, snorkeling, and sunbathing, as well as indulging in delicious local cuisine and drinks on board.
Punta Cana is a golfer's paradise, boasting some of the finest golf courses in the Caribbean. Designed by legendary architects, these courses offer breathtaking views, challenging fairways, and impeccable playing conditions. Punta Espada Golf Course, designed by Jack Nicklaus, is consistently ranked as one of the best courses in the region.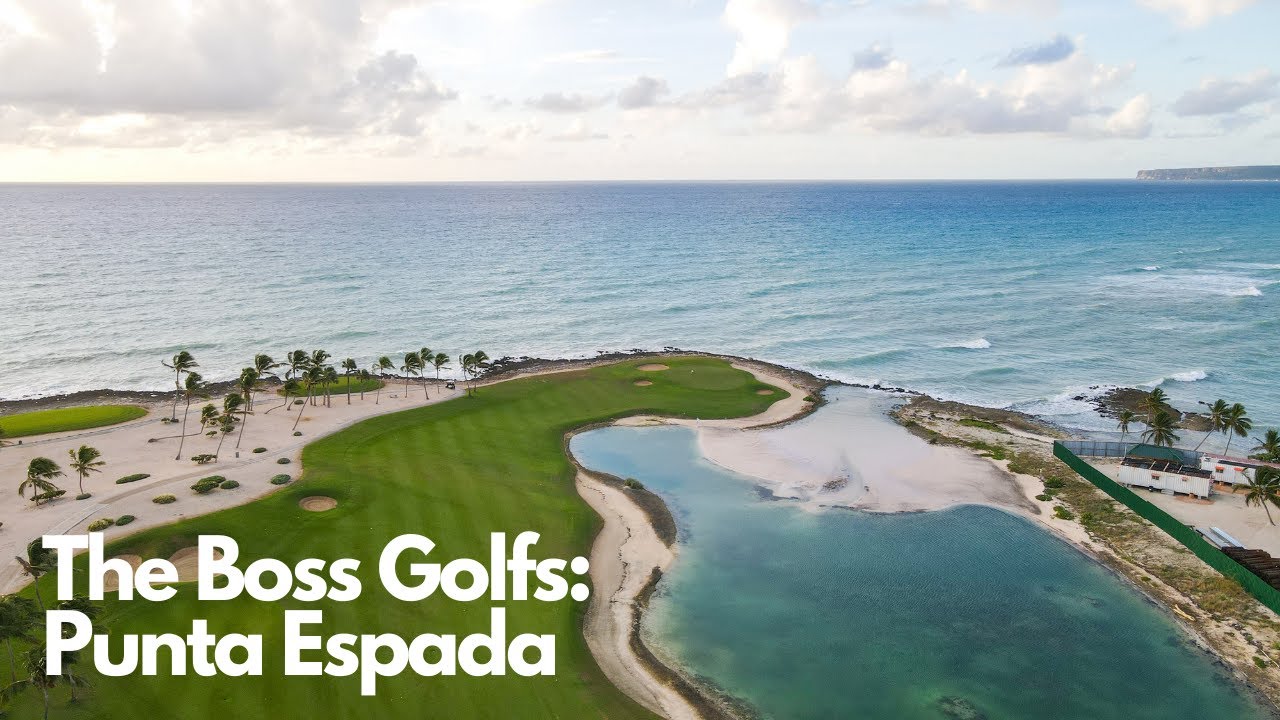 TheBossGolfs: Punta Espada Golf Club - Best of the Dominican Republic Part I
With its oceanfront holes and stunning vistas, it provides a memorable golfing experience. Corales Golf Club, a Tom Fazio-designed course, is known for its dramatic seaside holes and rugged terrain. La Cana Golf Course, created by P.B. Dye, offers 27 holes of championship golf and spectacular Caribbean views, ensuring an enjoyable round for golfers of all skill levels.
Punta Cana is synonymous with luxury and relaxation, and its array of luxury spas and wellness centers allow visitors to unwind and rejuvenate. These spas offer a range of treatments, from soothing massages and facials to invigorating body wraps and hydrotherapy sessions.
This video is unavailable
Many resorts have their own spas, where guests can indulge in luxurious amenities like steam rooms, saunas, and outdoor relaxation areas. The tranquil settings, surrounded by lush gardens and the soothing sounds of nature, provide the perfect ambiance for relaxation and self-care.
For those seeking a dose of adventure and exploration, Punta Cana's off-road tours offer a thrilling experience. Hop aboard a dune buggy or an ATV and venture into the countryside, traversing rugged terrain, dirt paths, and tropical forests.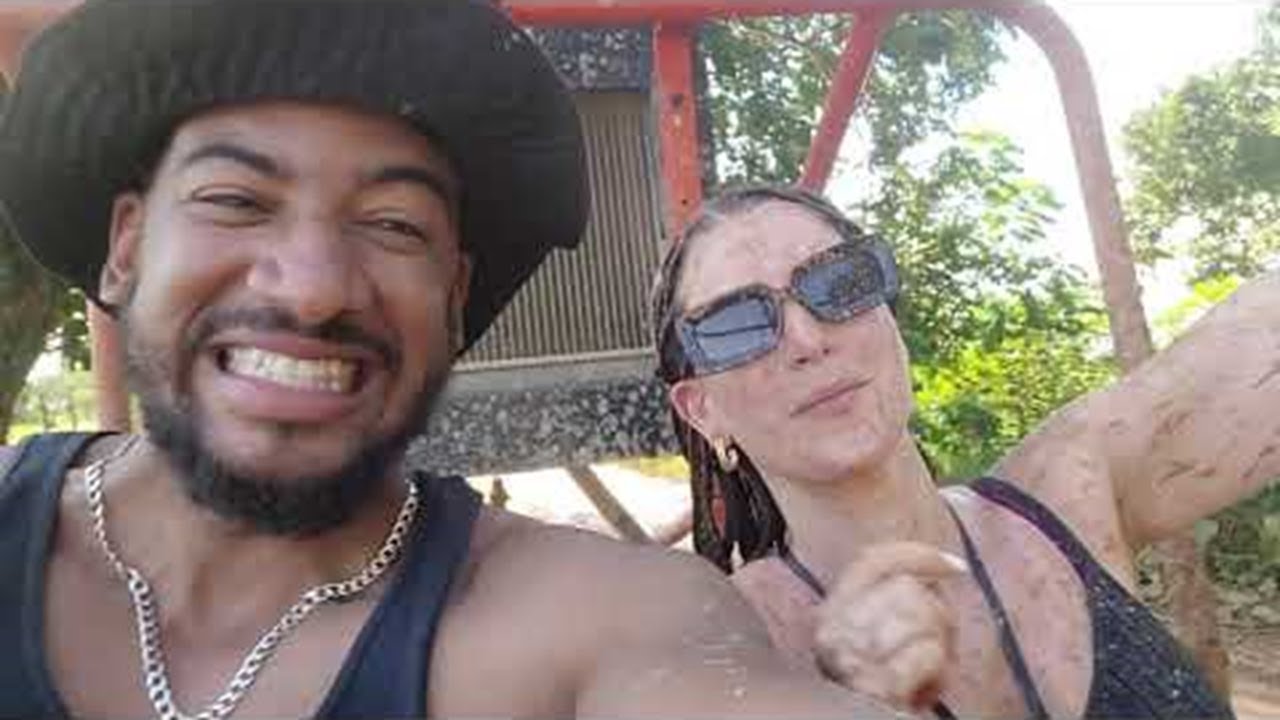 ATV Buggy Excursion in Punta Cana - Dominican Republic
These tours often include stops at local communities, allowing visitors to interact with friendly residents and learn about the Dominican way of life. Some tours may take you to hidden caves or natural springs, where you can cool off in refreshing waters or marvel at ancient rock formations.
Punta Cana's culinary scene is a fusion of flavors, influenced by the diverse cultures that have shaped the Dominican Republic. Food lovers can indulge in traditional dishes such as sancocho, a hearty stew made with various meats, root vegetables, and spices.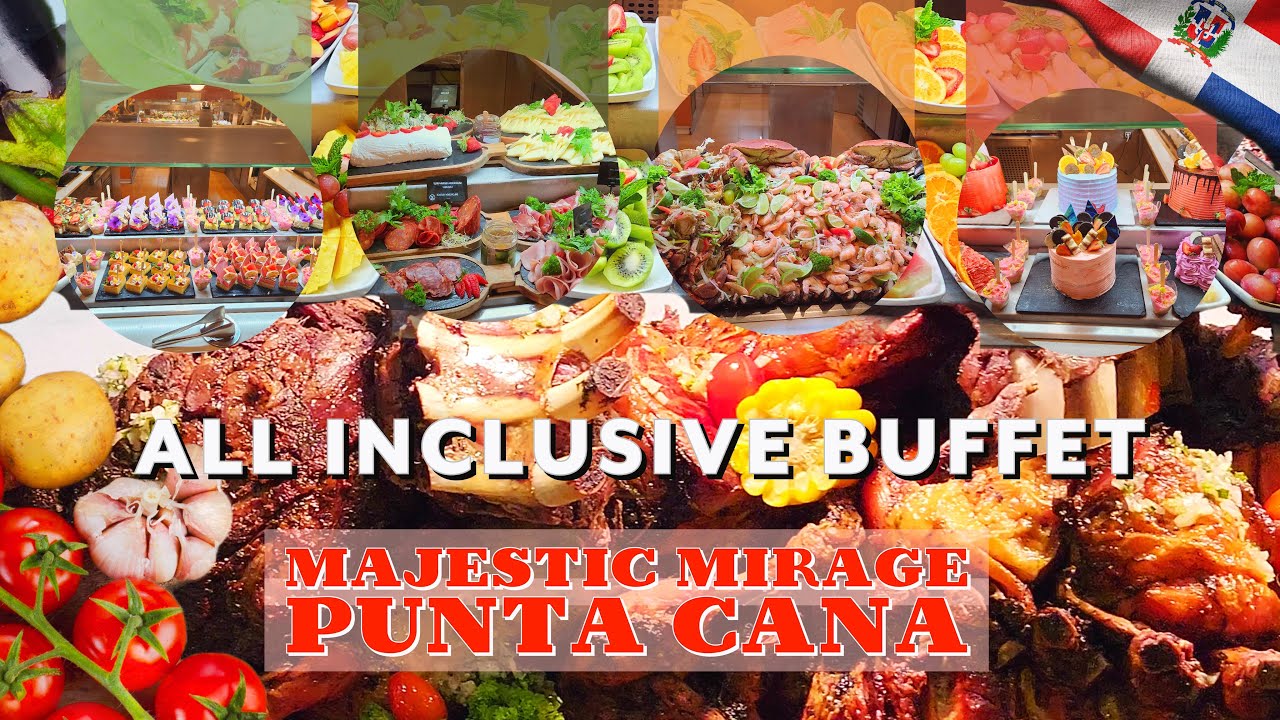 Buffet, Majestic Mirage Punta Cana, All Inclusive Resort, Dominican Republic
Mofongo, a mashed plantain dish often served with savory meats or seafood, is another local specialty. Tostones, crispy fried plantains, are a popular side dish or snack.
Visitors can explore local food markets, where vendors offer a range of tropical fruits, fresh seafood, and street food delicacies. Additionally, beachfront restaurants and upscale dining establishments within resorts provide a variety of international cuisines, ensuring a memorable culinary journey.
Punta Cana, located on the eastern coast of the Dominican Republic, is a breathtaking tropical destination that has captured the hearts of travelers worldwide. With its pristine white-sand beaches, crystal-clear turquoise waters, and year-round warm weather, Punta Cana has become synonymous with paradise.
This vibrant region offers a unique blend of natural beauty, luxury resorts, thrilling activities, and a rich cultural heritage, making it an ideal destination for both relaxation and adventure seekers.
Punta Cana boasts some of the most beautiful beaches in the Caribbean, featuring powdery white sand that stretches for miles along the coastline. Bavaro Beach, one of the most popular stretches of sand in the region, offers a picture-perfect setting with its palm-fringed shoreline and calm, inviting waters.
Beyond its stunning beaches, Punta Cana offers an array of exciting water sports and activities. Snorkeling and scuba diving enthusiasts can explore the vibrant coral reefs teeming with colorful marine life. Sailing, catamaran tours, and deep-sea fishing expeditions are also popular options for those seeking adventure on the open water.
Punta Cana is not just about beaches; it is also home to stunning natural landscapes and ecotourism opportunities. Visitors can embark on guided tours to explore the lush tropical rainforests of the region.
Punta Cana has gained recognition as a premier golf destination, offering world-class courses designed by renowned architects. Golf enthusiasts can tee off against stunning backdrops of turquoise waters and swaying palm trees.
The Punta Espada Golf Course, designed by Jack Nicklaus, is consistently ranked among the best courses in the Caribbean. Other notable courses include Corales Golf Club and La Cana Golf Course, each providing challenging fairways and exceptional playing conditions.
Immersing oneself in the local culture is an essential part of any trip to Punta Cana. Visitors can explore nearby towns and villages, such as Higüey, the capital of the La Altagracia province.
Here, the Basilica de Higüey stands as a prominent religious landmark and a symbol of the region's strong Catholic heritage. Art lovers can visit Altos de Chavón, a recreated 16th-century Mediterranean village, boasting art galleries, shops, and a Roman-style amphitheater that hosts concerts and cultural events.
Punta Cana comes alive after dark, offering a vibrant nightlife scene. The area is known for its lively casinos, nightclubs, and beach bars that offer an unforgettable party experience.
The Coco Bongo Show & Disco is a must-visit venue, renowned for its electrifying performances, acrobatics, and musical tributes. Visitors can dance the night away to the beats of merengue, bachata, and salsa music, fully immersing themselves in the Caribbean rhythm.
Punta Cana presents a culinary adventure, enticing food lovers with its diverse range of flavors. The local cuisine is a fusion of Spanish, African, and Indigenous influences, creating a unique and mouthwatering culinary tapestry.
Fresh seafood, tropical fruits, and aromatic spices are common ingredients in traditional dishes. Visitors can indulge in dishes such as sancocho (a hearty stew), mofongo (mashed plantains), and ceviche. Local restaurants, as well as those within luxury resorts, offer a wide variety of international cuisines to cater to every palate.
Some of the best all-inclusive resorts in Punta Cana include Paradisus Palma Real, Excellence Punta Cana, and Hard Rock Hotel & Casino Punta Cana.
Travelers can take a day trip to Damajagua Waterfalls, located about a two-hour drive from Punta Cana. This natural attraction features a series of cascading waterfalls and turquoise pools, offering visitors the chance to hike, swim, and slide down the natural slides for an exhilarating adventure.
Saona Island is a common choice, offering pristine beaches, turquoise waters, and a relaxed island atmosphere.
Another popular day trip is a visit to Santo Domingo, the capital city of the Dominican Republic, where travelers can explore its colonial history, visit historic sites such as the Cathedral of Santa Maria la Menor and the Alcazar de Colon, and indulge in local cuisine.
Additionally, travelers can explore the beautiful landscapes of Los Haitises National Park, which features mangrove forests, caves, and a rich variety of wildlife.
Travel Punta Cana is a must-try experience and a paradise that offers a myriad of experiences for every kind of traveler. From its stunning beaches and exhilarating water sports to its cultural treasures and luxurious indulgences, this tropical gem has something to captivate and delight visitors. Embrace the magic of Punta Cana and embark on a journey of exploration and adventure that will stay with you long after you've left its shores.
Share:
Twitter

|
Facebook

|
Linkedin